Research Forum Abstracts
MAiD2023 - CAMAP's annual conference is taking place in Halifax, Nova Scotia on May 5-6, 2023 will include a full day pre-conference, May 4, on MAiD research featuring oral presentations of research abstracts. Abstracts will be peer-reviewed and the ones accepted will be chosen for short presentation (10 minutes with 5 minutes for questions). Abstracts may include completed projects or those in progress. Accepted abstracts will be published on the CAMAP website at CamapCanada.ca
Key Dates
February 1, 2023
Call for Abstracts opens
March 17, 2023
Call for Abstracts closes (midnight PST)
Mid-April 2023
Abstract results communicated
May 4, 2023
Abstract presentations at Research Forum
Best abstracts to be chosen
May 6, 2023
Best abstract from Research Forum to be presented
Submission Requirements
300 words maximum
For completed projects, or projects with preliminary results to present, your abstract should include the following headings:

Background
Objectives
Methods
Results / Findings
Conclusions

For projects in progress, your abstract should include the following headings:

Background
Objectives
Methods
Analysis
Ethics and Dissemination
Submission Process
Email the submission to admin@camapcanada.ca by midnight PST March 17, 2023
Presentation Guidelines
May 4, 2023 - 10 minute presentation with a 5 minute Q&A (15 minute total). Several abstracts will be chosen during the research forum to be presented at the main conference on Saturday. Voting will be done at the end of the day by attendees at the research forum.
May 6, 2023 - best abstracts to be presented at main conference.
Attendance & Expenses
At least one of the authors must be a paid registrant at the conference. Any author who wishes to attend or present must be a paid registrant.
Abstract authors are responsible for all expenses associated with creating and delivering their presentation or poster, registration costs and any travel expenses.
Information
Please direct any questions to admin@camapcanada.ca.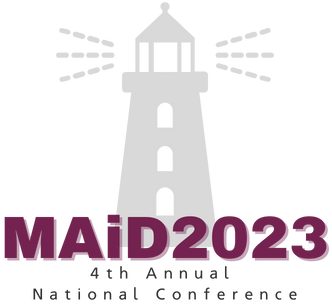 Register
Returning Registrant
Upcoming Events
Pre-Conference Date
May 4, 2023
Main Conference
May 5-6, 2023

Halifax, Nova Scotia
Information & Assistance

All questions should be directed to parkhillevents5758@gmail.com
Administrative fees will apply to cancelled registrations. We encourage you to finalize travel prior to registering.