Canadian Association of MAiD Assessors and Providers (CAMAP)
We are the Canadian Association of MAiD Assessors and Providers (MAiD is Medical Assistance in Dying). At its core, our organization it is made up of clinicians who provide MAiD services including assessment for eligibility and the provision of MAiD itself.

While we are predominantly an association of nurse practitioners and physicians (family physicians, hospitalists, internists, anaesthetists, neurologists and more), anyone involved in the work is most welcome to join our community. This includes social workers, nurses, care coordinators, pharmacists, nurses, lawyers, researchers, administrators, pastoral care, and more. We are a diverse community from coast to coast to coast.
Our purpose is to support those who work in this new field of healthcare essentially through providing guidance and education both to those new to the delivery of MAiD as well as to those who are seeking to enhance and deepen their knowledge.

Why You Should Become a Member?
Gain access to CAMAP's online community of practice (forums for general membership, separate space for assessors, and a unique forum for providers of MAiD)
Gain access to member's-only resources
Free access to our accredited educational webinars and case-sharing webinars
Reduced fees for our annual conference.


Join a passionate and compassionate group of professionals from across the country!
Membership
A one year CAMAP membership is available for $165.00 (no additional taxes will be applied) on the conference registration form. You will be issued a code on the invoice that will be attached to your confirmation email that can be used to register with CAMAP directly and will allow you to bypass payment.
Join CAMAP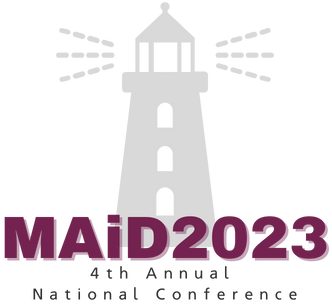 Register
Returning Registrant
Upcoming Events
Pre-Conference Date
May 4, 2023
Main Conference
May 5-6, 2023

Halifax, Nova Scotia
Information & Assistance

All questions should be directed to parkhillevents5758@gmail.com
Administrative fees will apply to cancelled registrations. We encourage you to finalize travel prior to registering.