Train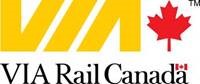 Union Station is conveniently located in downtown Toronto. A 10% discount has been arranged with VIA Rail Canada. Please see details below.
VALID:
October 31st 2023 to November 6th 2023
TERRITORY:
From all stations throughout the VIA system to Toronto, Ontario and return.
RESTRICTIONS:
Fare applies to a maximum of two passengers per booking.

One complimentary stopover is allowed at no additional charge.

For travel on all fare plans in Business class, the first stopover is allowed at no additional charge, provided that this stopover takes place in Toronto, Montréal or Ottawa only.
DISCOUNT:
10% off the best available fare in Economy, Economy Plus, Business, Business Plus, Sleeper class. "Subject to the conditions and restrictions of the fare plan to which the additional discount is being applied."
EXCEPTION:
Discount does not apply in any Escape fares and Prestige Class.
IDENTIFICATION:
Participants must reference the event's VIA convention discount code: 14437
NOTES:
Click here to purchase a VIA Rail Train ticket

You have to log in to your profile, or create one prior to booking. On the Passenger information screen, select "Convention fare" from the "Discount Type" drop-down menu, and enter the discount code for your convention or event in the "Discount code" field. This code has been given to you by the conference organizer. The conference fare will be shown on the next page.
Pearson International Airport (YYZ)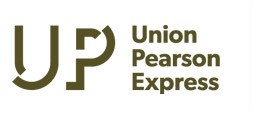 Pearson International Airport is Canada's largest and busiest airport located about 1 hour outside the downtown core.
Travel from Pearson International Airport
Taxis and Limousines are available for hire at the airport and around the city. You can also request an Uber from either terminal 1 or 3 by using the Uber App on your smartphone. Please note licensed taxis and limos do not pick up passengers inside the terminals or parking garages. Hire a taxi or limo at:
Terminal 1 – Arrivals Level, Doors C and D
Terminal 3 – Arrivals Level, Doors D, E and F
UP Express
Union Pearson Express (UP Express) connects Canada's two busiest transportation hubs: Toronto Pearson International Airport and Union Station in downtown Toronto. UP Express trains depart every 15 minutes and the journey takes just 25 minutes. The first train departs Pearson Station at 04:55 and last train at 23:00. The UP Pearson Station is located right beside the blue Link Train at Terminal 1, connecting travellers to Terminal 3. For more information, visit www.upexpress.com
UP Express tickets may be purchased from an UP Express Guest Services Representative at UP Pearson Station at time of travel for $12.35 CDN (credit card only) for a one-way adult fare or you can purchase tickets in advance online or using the UP Mobile App.
Getting around Toronto
Once you arrive in Toronto, there are many transportation options available to get you to your final destination.
Public Transport
Toronto Transit Commission (TTC) provides bus and subway service within the Greater Toronto Area.
Taxi
Taxis are available for hire around the city.
Uber
A location-based app that makes hiring an on-demand private driver easy. For riders - Uber is a convenient and inexpensive taxi service. Hire a private driver to pick you up and take you to your destination with the tap of a button on your phone.
Date
11th CCD Conference
November 2-4, 2023
Times in the program are in Eastern Standard Time
Event Location
Sheraton Centre Toronto Hotel
Grand Ballroom, Lower Concourse Level
123 Queen Street West, Toronto
Ontario M5H 2M9
(416) 361-1000
Click here to visit website
Key Dates
Travel Grant Applications
Friday September 22

Early Bird Registration
Thursday September 21
Hotel Booking Cut-Off
Thursday October 12
Online Registration Closes
Monday October 30 @ 9AM EST

Information
UHN Conference Services
conferences@uhn.ca
Social Media

Click here to subscribe to our communications list.