Speakers
---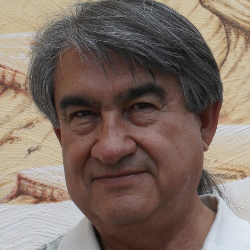 Dr. Gregory Cajete, PhD
Emeritus Professor in the Division of Language, Literacy and Socio Cultural Studies, University of New Mexico
Day 1 Opening Keynote
Gregory Cajete is a Native American educator whose work is dedicated to honoring the foundations of Indigenous knowledge in education. Dr. Cajete is a Tewa Indian from Santa Clara Pueblo, New Mexico.
Dr. Cajete is a practicing ceramic, pastel and metal artist. He is extensively involved with art and its application to education. He is also a scholar of herbalism and holistic health. Dr. Cajete also designs culturally-responsive curricula geared to the special needs and learning styles of Native American students.
He worked at the Institute of American Indian Arts in Santa Fe, New Mexico for 21 years. While at the Institute, he served as Dean of the Center for Research and Cultural Exchange, Chair of Native American Studies and Professor of Ethno- Science. He is the former Director of Native American Studies (18 years) at the University of Mexico. He is also an Emeritus Professor in the Division of Language, Literacy and Socio Cultural Studies in the College of Education and the Department of Native American Studies in the College of Arts and Sciences at the University of New Mexico. In addition, he has lectured at colleges and universities in the U.S., Canada, Mexico, New Zealand, Italy, Japan, Russia, Taiwan, Ecuador, Peru, Bolivia, England, France and Germany.
Dr. Cajete has authored 8 books: "Look to the Mountain: An Ecology of Indigenous Education," (Kivaki Press, 1994); "Ignite the Sparkle: An Indigenous Science Education Curriculum Model", (Kivaki Press, 1999); "Spirit of the Game: Indigenous Wellsprings (2004)," "A People's Ecology: Explorations in Sustainable Living," and "Native Science: Natural Laws of Interdependence" (Clear Light Publishers, 1999 and 2000). "Critical Neurophilosophy and Indigenous Wisdom," Don Jacobs (Four Arrows), Gregory Cajete and Jongmin Lee) Sense Publishers, 2010. "Indigenous Community: Teachings of the Seventh Fire," (Living Justice Press, 2015). Published (Spring2020): Native Minds Rising: Exploring Transformative Indigenous Education and Sacred Journeys: Personal Visions of Indigenous Education (John Charlton Publishers Ltd.). Dr. Cajete also has chapters in 37 other books along with numerous articles and over 300 national and international presentations.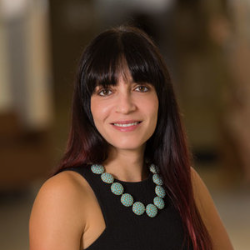 Dr. Maria Mylopoulos, PhD
Scientist & Associate Director of Training Programs, The Wilson Centre
Day 2 Practice & Education Panel Discussion
Maria's research program explores the development and maintenance of expertise, with a particular focus on how health professionals deal with uncertainty, novelty and complexity in their daily clinical problem solving. The aim of her research is to evolve understanding of the knowledge and capabilities that underpin this facet of expertise as it occurs in real-world contexts using theoretical frameworks of clinical reasoning and adaptive expertise. The ultimate goal of her research is to translate this understanding to educational design that promotes the development of exceptional clinicians who are able to handle the complexities and challenges of the healthcare workplace.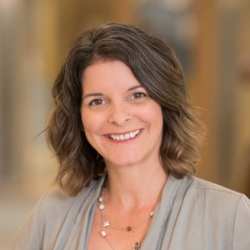 Dr. Paula Rowland, PhD
Scientist, The Wilson Centre
Day 2 Practice & Education Panel Discussion
Paula Rowland began her career as an occupational therapist, working with children and adults in multiple healthcare settings across Canada. Following an interest in how the places where professionals work shape how they work, what they can know, and what they can learn, Paula pursued graduate studies in health systems and organizations. Having completed her PhD in 2013, Dr. Rowland focuses on broad mandates to reform the practice of health professionals within clinical workplaces. Her existing research has explored two substantive change efforts: patient engagement programs and patient safety and quality improvement programs. In each of these domains, Dr. Rowland explores questions about knowledge, power, and identity.

Through these studies of change efforts, Dr. Rowland's program of research (a) extends and disrupts theorizations of professions and professional work, (b) builds from these conceptually rich understandings to examine interactions between professions, professional work, and healthcare reform, (c) contributes to education science through explorations of these changing dynamics and their implications for professional knowledge and learning. Conceptually and theoretically, her work makes connections between sociology of the professions, sociology of work, and health professions education.

Dr. Rowland is interested in working with students and colleagues using social science theories to understand patient engagement, quality improvement, and patient safety programs. She is also interested in sociocultural approaches to understanding learning and practice within clinical workplaces. This might include dynamics of the clinical learning environment, practice-based learning, workplace learning, knowledge mobilization, and continuing professional development. Ultimately, she contributes to models of education that support future experts and future expertise in a rapidly changing world.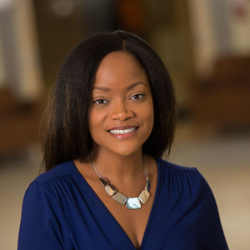 Dr. Nicole Woods, PhD
Scientist & Associate Director of Operations/UHN, The Wilson Centre

Institute Director, The Institute for Education Research at UHN
Day 2 Practice & Education Panel Discussion
Dr. Nicole Woods is a cognitive psychologist who received her PhD at McMaster University (2005). Her work examines the role of basic science knowledge in clinical reasoning and the development of medical expertise. Applying principles of memory and human cognition to education across the health professions, her research program focuses on the mental representation of categories and instructional design that supports cognitive integration of basic and clinical sciences. Working with her research collaborators and graduate students, Dr. Woods is building a theoretical model of knowledge acquisition and integration in the health professions. Although most closely linked to undergraduate education, her work has implications for the development of expertise along the entire spectrum of professional education.

Event Date & Time
May 15, 2023 (pre-conference)
May 16 – 18, 2023 (virtual conference)
**All times and dates stated on this website are in Eastern Daylight Time (EDT)**
Event Location
Virtual
Information & Assistance
Conference Services
conferences@uhn.ca
If you would like to share this event with others on Twitter, please click the image below to download to your device: