Speakers
---
B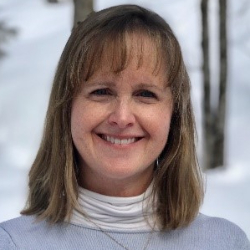 Stephanie Beadle
PT, IIWCC-Can
Stephanie Beadle (PT) is a physiotherapist at Grand River Hospital (GRH); Kitchener) working in the Prosthetic & Orthotic Clinic and the Neuro Rehabilitation Clinic. She has had an interest in amputee care since working as a summer rehab assistant at St. John's Rehabilitation Hospital (1989-1992). She has been a member of the Prosthetic & Orthotic Clinic team at GRH since 1999. In 2014 she completed the International Interdisciplinary Wound Care Course. Stephanie assisted with OAAC conferences as secretary in 2013, 2015 and 2017.
C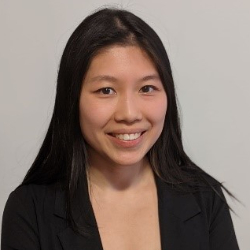 Allison Chan
MD
Dr. Allison Chan is a resident physician specializing in Physical Medicine and Rehabilitation at McMaster University. She has interests in amputee rehabilitation and medical education. She is a co-investigator on a research project evaluating transcutaneous neuroprosthetic system in individuals with transtibial amputation, and is involved in several quality improvement initiatives around medical education in physiatry.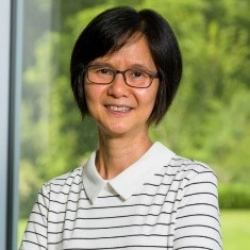 Betty Cheung
PT
Ms. Cheung is a physical therapist in the Amputee, Cardiac and Organ Transplant unit at St. John's Rehab Hospital, Sunnybrook Health Sciences Centre. Ms. Cheung was the President for the Ontario Association for Amputee Care (2017-2019).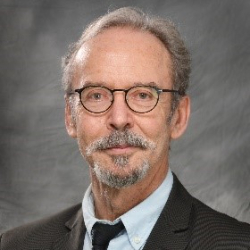 Joseph M. Czerniecki
MD MS
Dr. Joseph M. Czerniecki is a professor and physician in the University of Washington in the Department of Rehabilitation Medicine and is the Associate Director of the Veterans Affairs (VA) Research Center of Excellence. Dr. Czerniecki's primary clinical and research interests are in amputee rehabilitation, optimizing peri-operative decision making to enhance patient outcome and electrodiagnosis.
D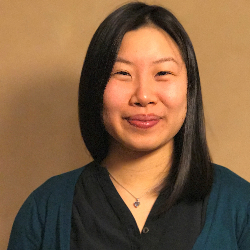 Patricia Dang
C.P. (c), MSc
Patricia Dang is a certified prosthetist from the Amputee Rehabilitation Program at Hamilton Health Sciences. She holds a Masters in Rehabilitation Sciences (2016) from McMaster University. Her research interests includes phantom limb pain, falls risks, balance confidence, and quality of life outcome measures associated with individuals with amputations.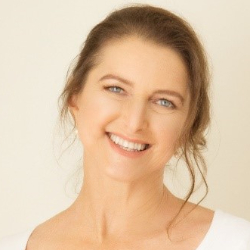 Marsha T. Danzig
M.Ed Harvard
Marsha Therese Danzig, M. Ed Harvard, is an Advanced Yoga Therapist, Energy Healer, Writer and Speaker. Marsha is a below knee amputee, pediatric cancer survivor and kidney transplant recipient Marsha is a 30-year veteran in yoga studies, with over 40 plus years living as a below knee amputee. As president of Yoga For Amputees® she has developed a unique approach to body & spirit wellness which greatly enhances a sense of wholeness for amputees. As the #1 yoga for amputees expert worldwide, she is a frequent presenter at conferences, trainings and in the media. She is the author of Yoga for Amputees: The Essential Guide to Finding Wholeness After Limb Loss. In her spare time she is an avid flamenco dancer and dance teacher. Her website is www.yogaforamputees.com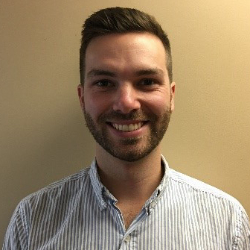 Michael Davis
Resident Prosthetist, CO
Mike Davis is a resident prosthetist at Truppe Healthcare in London, ON and works closely with the Amputee Program at Parkwood Hospital. He studied at the Northwestern University Prosthetics and Orthotics program in Chicago, IL. Mike is also an ABC Certified Orthotist with a specialty in paediatrics.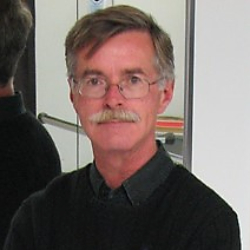 Michael Devlin
MD FRCPC
Dr. Michael Devlin is a physiatrist working in the amputee rehabilitation program at West Park Healthcare Centre since 1995 and is an assistant professor, Division of Physiatry, at the University of Toronto.
F
Melanie Freedman
CO(c), IIWCC-Can
Melanie Freedman is a Certified Orthotist in private practice in the community. She is a graduate of the International Interprofessional Wound Care Course (IIWCC-Can) and has served as the Secretary for the Ontario Association of Prosthetics and Orthotics for 10 years.
G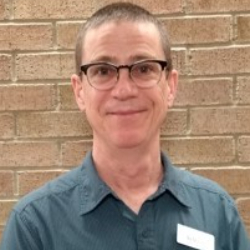 Kyle Goettl
RN, BScN, MEd, IIWCC
Kyle Goettl is a Nurse Clinician in the Regional Rehabilitation Program at St. Joseph's Health Care, Parkwood Institute and is an Associate Scientist Lawson Health Research Institute in London, Ontario. He is a member of the Canadian Association of Wound Care, the Canadian Diabetes Association and is a graduate of the International Interprofessional Wound Care Course through the University of Toronto.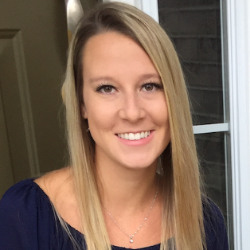 Amanda Gouweloos
OT Reg. (Ont.)
Amanda Gouweloos is the occupational therapist on the Regional Amputee Rehabilitation Program at Parkwood Institute in London, Ontario. She studied at Western University, completing her Bachelor of Health Sciences (BHSc) degree in 2016 and Master of Science in Occupational Therapy (MScOT) degree in 2018.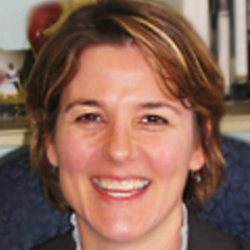 Sharon Grad
MD FRCPC
Dr. Sharon Grad is a certified Physiatrist, working at Hamilton Health Sciences Corporation, Regional Rehabilitation site. She is an Associate Clinical Professor of Medicine at McMaster University. She has a bachelor's degree in Occupational Therapy from the University of Western Ontario and a Medical Degree from McMaster University. She has specialized in the area of amputee rehabilitation since 1999, and her research is focused on outcomes for this population. She supervises medical students and residents and has been recognized locally and provincially for her clinical teaching. She is the President for the Ontario Association for Amputee Care (2020-2022).
H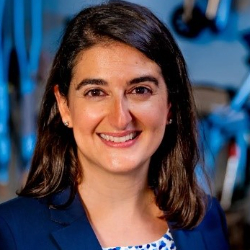 Natalie Habra
MD FRCPC
Dr Natalie Habra is a Physiatrist subspecializing in amputee rehabilitation and electromyography. For the past seven years, she has been the Medical Director of the Amputee Program and is now the Department Head of Specialized Medicine at the Institut de Réadaptation Gingras-Lindsay de Montréal. She is the co-founder and medical director of the Montreal Osseointegration Clinic. She is also a member of the Montreal Peripheral Nerve Clinic. She is a Clinical Assistant Professor with the Université de Montréal in the Faculty of Medicine. Her clinical and research interests include osseointegration and upper extremity amputations.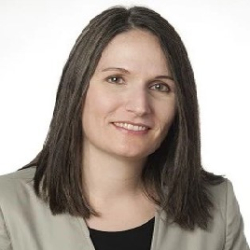 Jacqueline S. Hebert
MD FRCPC
Dr. Jacqueline Hebert is a Professor at the University of Alberta and the Medical Lead for the Adult Amputation Rehabilitation program at the Glenrose Rehabilitation Hospital. She leads the rehabilitation teams for targeted reinnervation after upper limb amputation and lower limb osseointegration in Edmonton. Her research is focused on the development and clinical translation of rehabilitation technology to maximize function and quality of life after amputation. Dr. Hebert's research team studies advanced motor control and sensory feedback systems for upper limb myoelectric devices in the "Bionic Limbs for Improved Natural Control (BLINC)" Lab.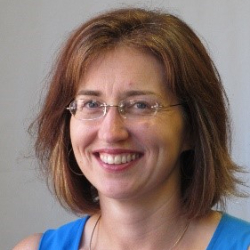 Wendy Hill
BScOT
Wendy Hill is a research occupational therapist working with the Atlantic Clinic for Upper Limb Prosthetics at the University of New Brunswick. The Atlantic Clinic for Upper Limb Prosthetics is a specialty clinic that serves people with congenital and acquired upper limb or multi-limb amputations from Atlantic Canada. Wendy has extensive experience in myoelectric control training for children and adults and outcome measures relevant to upper limb prosthetics.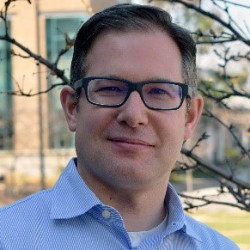 Sander L. Hitzig
PhD
Dr. Sander Hitzig is the Program Research Director at St. John's Rehab Research Program (Sunnybrook Research Institute) and an assistant professor in the Department of Occupational Science & Occupational Therapy and the Rehabilitation Sciences Institute at the University of Toronto. His program of research examines the long-term outcomes of aging and disabled populations, the impact of primary and secondary impairments on quality of life, and works to identify factors that promote health and wellbeing in vulnerable populations living in the community. He has several lines of research in the field of limb loss and is currently a board member on the International Society for Prosthetics and Orthotics Canada and is the secretary for the Ontario Association for Amputee Care.
Susan Hunter
PT PHD
Dr. Susan Hunter PT PhD is a Physiotherapist with 30 years of experience and Associate Professor in the School of Physical Therapy at the University of Western Ontario in Canada. Dr. Hunter's research interests are the rehabilitation outcomes of people with lower extremity amputations. Her research covers falls, and balance and gait recovery with a goal to understand the risk factors for falls, fear of falling and motor function using brain imaging techniques. She works collaboratively with the Department of Amputee Rehabilitation at Parkwood Hospital in London, Ontario. Dr. Hunter also has interests in the assessment and rehabilitation of falls, frailty and functional decline in the older adult, particularly the cognitively-impaired older adult. Her research has been supported by the Bone & Joint Institute (University of Western Ontario), Ontario Neurotrauma Foundation, and Alzheimer's Association (USA).
M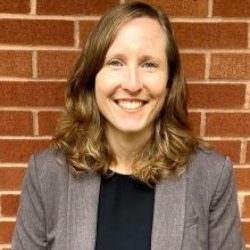 Crystal MacKay
PT PHD
Dr. Crystal MacKay is a scientist at West Park Health Care Centre and is an assistant professor in the Department of Physical Therapy at the University of Toronto. Dr. MacKay has a clinical background as a physiotherapist and she has extensive expertise in research methods and experience working on issues of mobility, pain, function and quality of life. She is interested in exploring the healthcare needs of people with limb loss, how healthcare is delivered to people, and developing and evaluating novel interventions.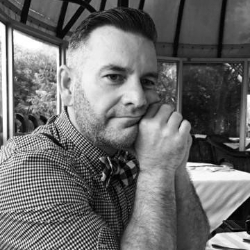 Chris Marshall
Mr. Chris Marshall is the President on the board for the Amputee Coalition of Canada, which works to improve and advance the quality of life of persons with limb loss. He is also the Amputee Support Coordinator for Amputee Strong, which works to support people affected by limb loss through education, support and advocacy and to promote limb loss prevention. Mr. Marshall has lived with limb loss for over 15 years.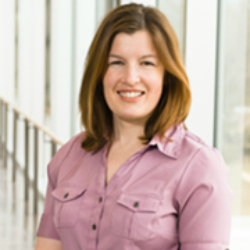 Amanda L. Mayo
MD MHSc
Dr. Amanda Mayo subspecializes in amputee rehabilitation. She is the inpatient amputee and cardiac physiatrist at St. John's Rehab and has outpatient amputee clinics at both the St. John's Rehab and Bayview campuses at Sunnybrook Health Sciences Centre. She is also the Associate Director for the Centre for Quality Improvement and Patient Safety (C-QuIPS) at Sunnybrook. She is the Principal investigator on grants exploring the long-term outcomes of people living with lower limb dysvascular amputation, examining the feasibility of using 3D printing technologies in the prosthetics process, and a CIHR funded project to build research capacity in the field of amputation research.
O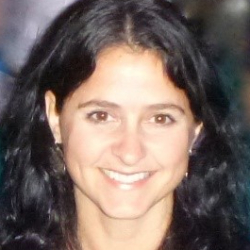 Colleen O'Connell
MD, FRCPC
Dr. Colleen O'Connell is a Physical Medicine and Rehabilitation clinician researcher at New Brunswick's tertiary rehabilitation centre, the Stan Cassidy Centre for Rehabilitation, and thenClinical Research Director of the Institute of Biomedical Engineering at University of New Brunswick's and the Atlantic Clinic for Upper Limb Prosthetics. She has worked extensively in amputation and neuro-rehabilitation internationally, developing sustainable prosthetics and orthotics training and clinical programs in Haiti through partnerships with the International Committee of the Red Cross (now Movability), and Handicap International (now Humanity and Inclusion). With research and experience in landmine amputation in Mozambique and disaster response in Haiti and Nepal, she has authored a number of book chapters on rehabilitation in low resource countries and disasters and provided technical guidance on amputation and rehabilitation in the humanitarian space to committees of the World Health Organization, Harvard Humanitarian Initiative, and the International Society of Physical Medicine and Rehabilitation.
P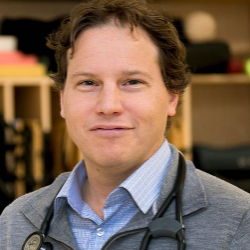 Michael W. Payne
MSc, MD FRCPC
Dr. Michael Payne is a Physiatrist who specializes in the care of people with amputations. He is the Medical Director for the Regional Amputee Rehabilitation Program at Parkwood Institute serving patients in London and Southwestern Ontario. Dr. Payne is an Associate Professor in the Department of Physical Medicine and Rehabilitation at Western University, and is actively involved in amputee research as well as medical education. His research interests are focused in outcomes of amputee rehabilitation encompassing measurement tools, gait skills, falls, cognition, training effects, and quality of life.
R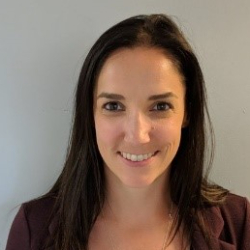 Amy Richardson
CP(c), MSc, BSc
Amy Richardson, a Certified Prosthetist, is a full time faculty member of the Prosthetic and Orthotic Programs (S407 &S102) at George Brown College. When not at George Brown, Amy continues to practice at Holland Bloorview Kids Rehabilitation Hospital, where she is a member of a multidisciplinary team providing clinical prosthetic treatment to both pediatric and adult clients. Amy holds a Masters of Science in Rehabilitation from McMaster University (2014) and an Honors Bachelors of Science (Kinesiology) from the University of Western Ontario (2007). Amy volunteers her time with provincial and national professional organizations and is currently a Director with ISPO Canada (October 2015) and is the chair of the Residency and Internship Committee with Orthotics Prosthetics Canada. Amy continues to participate in research, act as a peer reviewer, and present at conferences and workshops to help further enhance the Prosthetic and Orthotic field.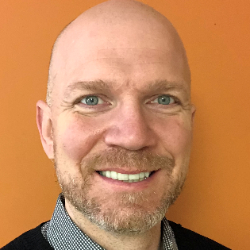 Alan Rigby
MSc, CPO(c)
Alan Rigby, a Certified Prosthetist and Certified Orthotist is a partner in the PBO Group of Companies. Prosthetics, Bracing, and Orthotics Group of Companies is a multisite group of clinics providing multidisciplinary team treatment to clients requiring clinical and technical support of their rehabilitation needs. Alan is also a partner in Wheelchairs, Seating, and Mobility Niagara, a provider of mobility equipment including wheelchairs, home access and safety equipment that supports the PBO Group in their provision of care. Alan also holds a Masters of Science in Biomechanics from Queen's University (1999) where he focused on tissue tolerance to military equipment, the spark for his love of the prosthetics and orthotics field.
S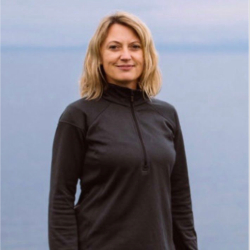 Andrea Swallow
Andrea Swallow, West Coast RBKA, teacher, advocate, Vice President of The Amputee Coalition of Canada, co-founder of AmpUnity Canada with over 30 years of experience navigating life with limb loss. Having lost my leg at age 16, I was fortunate to be enrolled in and experience the Champ Program (The War Amps of Canada) before aging out two years later. Although a short couple years, this is where I discovered a strong sense of belonging, acceptance and family that is only created by these unique opportunities. Our amputee community faces a lifetime of extreme adaptations, we hear from them everyday yet the vast majority are under supported with funding, resources and opportunities to attain good physical and mental health. Focusing on building community, education and connections as a collective contributes to moving forward with fortitude, continued advocacy for all and assurance that no one is on their own.
Z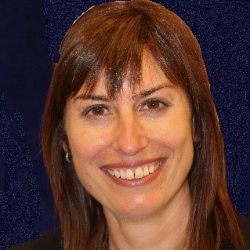 Diana Zidarov
PT, PhD
Dr. Diana Zidarov is a research scientist at the Institut universitaire sur la réadaptation en déficience physique de Montréal and an adjunct professor at the School of Rehabilitation of the University of Montreal. Dr. Zidarov has an extensive clinical experience as a physiotherapist with persons with upper and lower limb amputation. Her current research focuses on the development, implementation, and evaluation of novel interventions including physical activity programs for individuals with limb loss living in the community. She is also interested in evaluating the quality of care of amputee rehabilitation programs including the development and implementation of quality indicators and clinical information systems.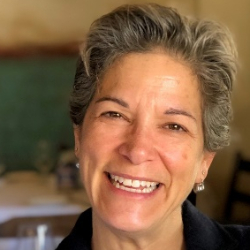 Audrey Zucker-Levin
PhD, PT, MBA, GCS
Emeritus
Audrey Zucker-Levin PhD, PT, MBA, GCS Emeritus has been a Professor of Physical Therapy at the University of Saskatchewan (U of S) since 2017 prior to which she was a Professor for 19 years at the University of Tennessee Health Science Center (Memphis TN). A physical therapist by profession, she earned her MS in physical therapy from Long Island University (Brooklyn, NY) in 1988 and her PhD in Physical Therapy Pathokinesiology from New York University (New York, NY) in 2003. At the start of her career, she became intrigued by the interface of technology for improving function in people with limb loss and leveraged her clinical background to merge care with research. Her work at U of S is multidisciplinary with a strong patient-oriented research focus. She has established a team of supportive researchers and students facilitating studies in neuroplasticity, wound healing, phantom control, walking aid use, epidemiology and innovation. She founded 'Who Needs Twenty?!', a local support group for anyone impacted by limb loss and is active in both practitioner and patient education with the ultimate goal of improving function and outcomes in people living with limb loss.
Date & Time
Friday May 7th, 2021
9:00am – 4:15 pm EDT
Eastern Daylight Time
Location
Remo Virtual Conference Platform
Information & Assistance
Conference Services
conferences@uhn.ca