Featured Speakers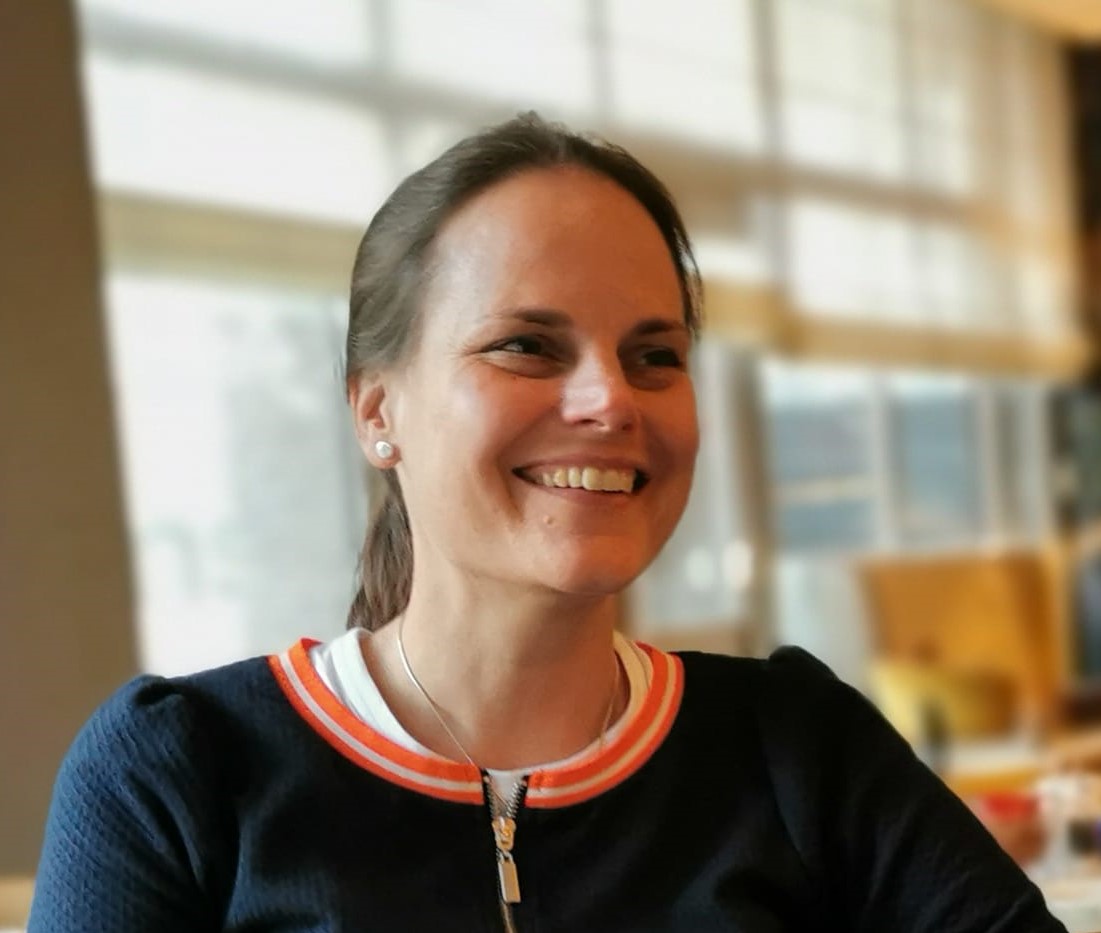 Dr. Anna Axelin RN, PhD
Associate Professor, Department of Nursing Science, University of Turku, Finland
Associated researcher, International Maternal and Child Health, University of Uppsala, Sweden
Dr. Axelin's research program Connected Health – UTU aims using information technology and digital solutions to support effective and personalized health care in the early stages of life. In addition, she serves as the Director for the international multi-disciplinary SCENE research group, which aims to improve parents' and infants' experiences and outcomes of neonatal care. With the help of information technology her research group develops and disseminates knowledge and distributes evidence-based interventions, and measurement tools to decrease inequalities in perinatal and neonatal care across the world with widely varying socioeconomic and cultural settings.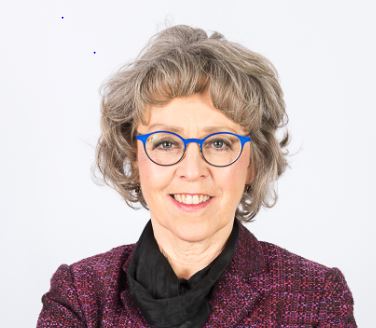 Dr. Karen Benzies BScN, MN, PhD
Professor, Faculty of Nursing, University of Calgary
Dr. Benzies is a Professor with the Faculty of Nursing, holds Adjunct Appointments in Pediatrics and Community Health Sciences, Cumming School of Medicine, University of Calgary, and held the position of Associate Dean (Research) from July 2015 – June 2020. She received a PhD from the University of Alberta and completed post-doctoral fellowships at Stockholm University and the University of Ottawa. Dr. Benzies' most satisfying accomplishments come from creating evidence that accelerates policy and practice changes to improve the health of young children and their families. She has contributed many important advancements in this area through academic journals, technical reports, media interviews and numerous presentations to community and professional groups. Most recently, positive results from her adaptation and evaluation of Family Integrated Care (FICare) led to wide-scale implementation in all Alberta neonatal intensive care units.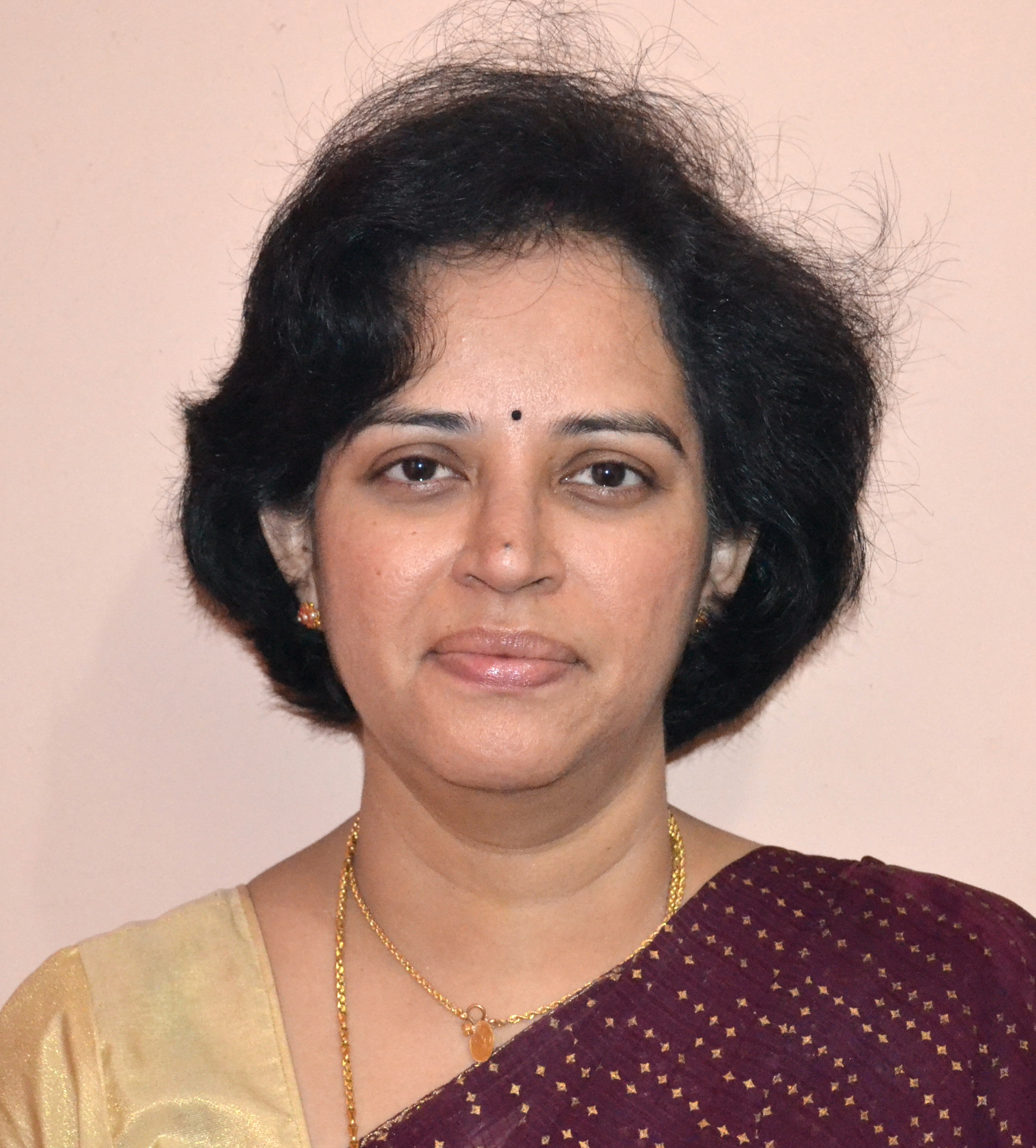 Dr. Suman Rao PN MD, DM
Professor (Neonatology), St. John's Medical College Hospital,
Bangalore, India;
Consultant, Newborn Unit, Department of MCA,
WHO HQ, Geneva
Suman Rao is a Professor of Neonatology at St. John's Medical College in Bangalore, India. She is also a consultant in the Department of MCA, WHO. She has worked for over two decades to improve outcomes of small and sick newborns and has done pioneering research in Kangaroo mother care in India. She has led initiatives to mentor Special Newborn Care Units and develop low-cost remote monitoring of newborns, therapeutic hypothermia devices, and CPAP devices. She has supported WHO research on immediate KMC, ACTION, and Scale-up KMC. She teaches medical and nursing students and supports their budding research interests.
Speakers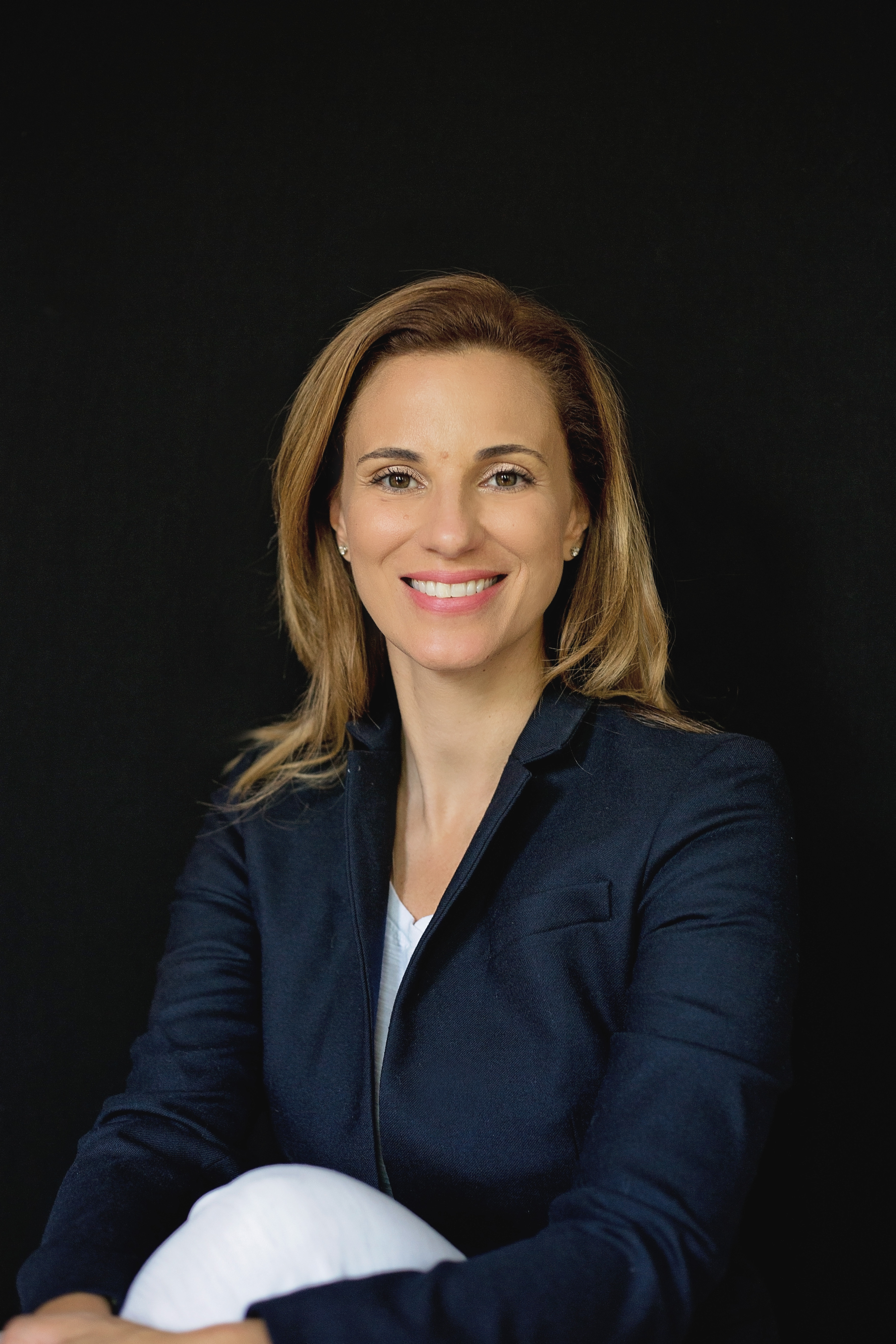 Fabiana Bacchini
Executive Director, Canadian Premature Babies Foundation
Fabiana is the Executive Director of the Canadian Premature Babies Foundation, CPBF. She is a journalist and the published author of From Surviving to Thriving, a Mother's Journey Through Infertility, Loss and Miracles.
In 2012, pregnant with twin boys, she was introduced to the Neonatal Intensive Care Unit world after delivering at 26 weeks gestation. Her surviving twin had a long NICU stay and was later diagnosed with cerebral palsy.
Fabiana's family participated on the research study of Family Integrated Care (FICare) while in the NICU, which led her to become a parent advisor at Mount Sinai Hospital, an ambassador for FICare having travelled across Canada and other countries to share her experience with this model of care. She has become a strong voice and advocate for premature babies and their families.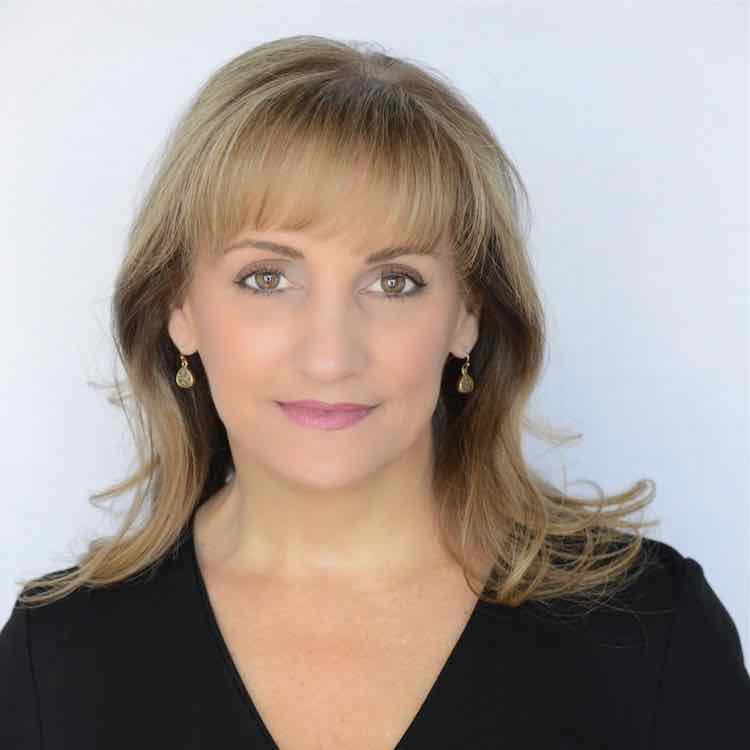 Dr. Melanie Barwick PhD, CPsych
Senior Scientist, Child Health Evaluative Sciences, Research Institute, The Hospital for Sick Children;
Professor, Psychiatry, Faculty of Medicine;
Professor, Dalla Lana School of Public Health and Institute for Health Policy, Management, and Evaluation, University of Toronto
Melanie Barwick is a Senior Scientist in the SickKids' Research Institute and leads KT professional development within the SickKids' Learning Institute KT Program.
An internationally recognized expert in dissemination and implementation science, her program of health services research spans across health to improve the implementation of evidence and to broaden the reach of evidence to support decision making, policy, knowledge, awareness, health and well-being.
She developed and provides KT professional development internationally through the Specialist Knowledge Translation Training™, the Knowledge Translation Professional Certificate™, and the Planning for Implementation Practice™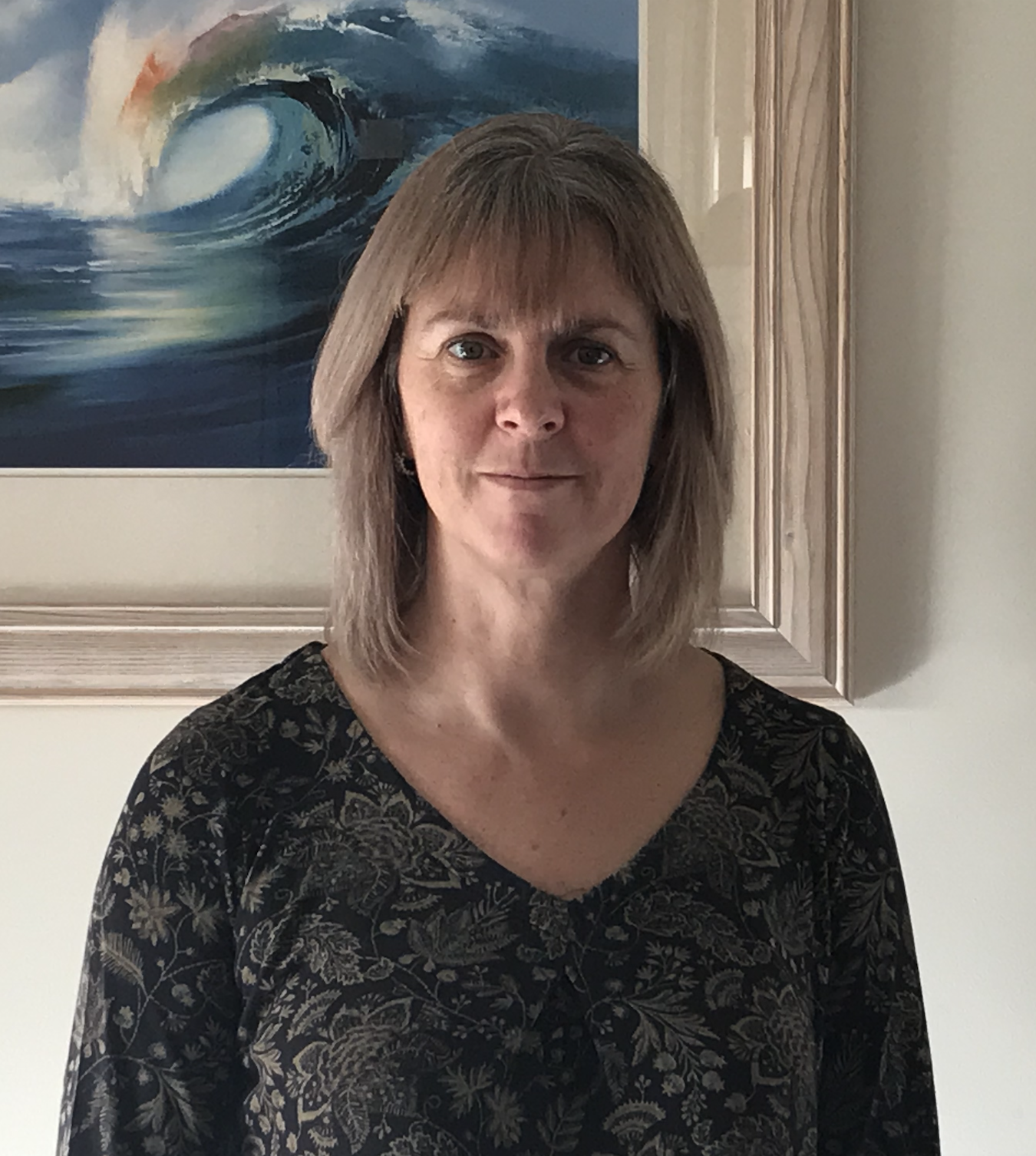 Joanna Bennett RN, BSc
Social Care Senior Sister, NICU, University Hospitals Plymouth;
NHS Trust and Lead Care Coordinator, Palliative Care and Transition Services,
South West Neonatal Operational Delivery Network
Joanna Bennett has worked in neonatal intensive care since qualifying as a nurse in 1990. She has always had a passion for family support and led the development of a bereavement support service and then a neonatal outreach service at University Hospitals Plymouth NHS Trust (UHPT), UK. Her work with outreach and Transitional Care has helped reduce the length of stay on NICU for late preterm infants to average 1.8 days at UHPT compared to a national average of 6.5 days, thus keeping mother and baby together. She completed a travel scholarship with the Florence Nightingale Foundation in 2017 looking at Family Integrated Care in Estonia, Canada and the UK. She has recently been appointed as the lead care coordinator for palliative care and transition services with the South West Neonatal Operational Delivery Network, UK.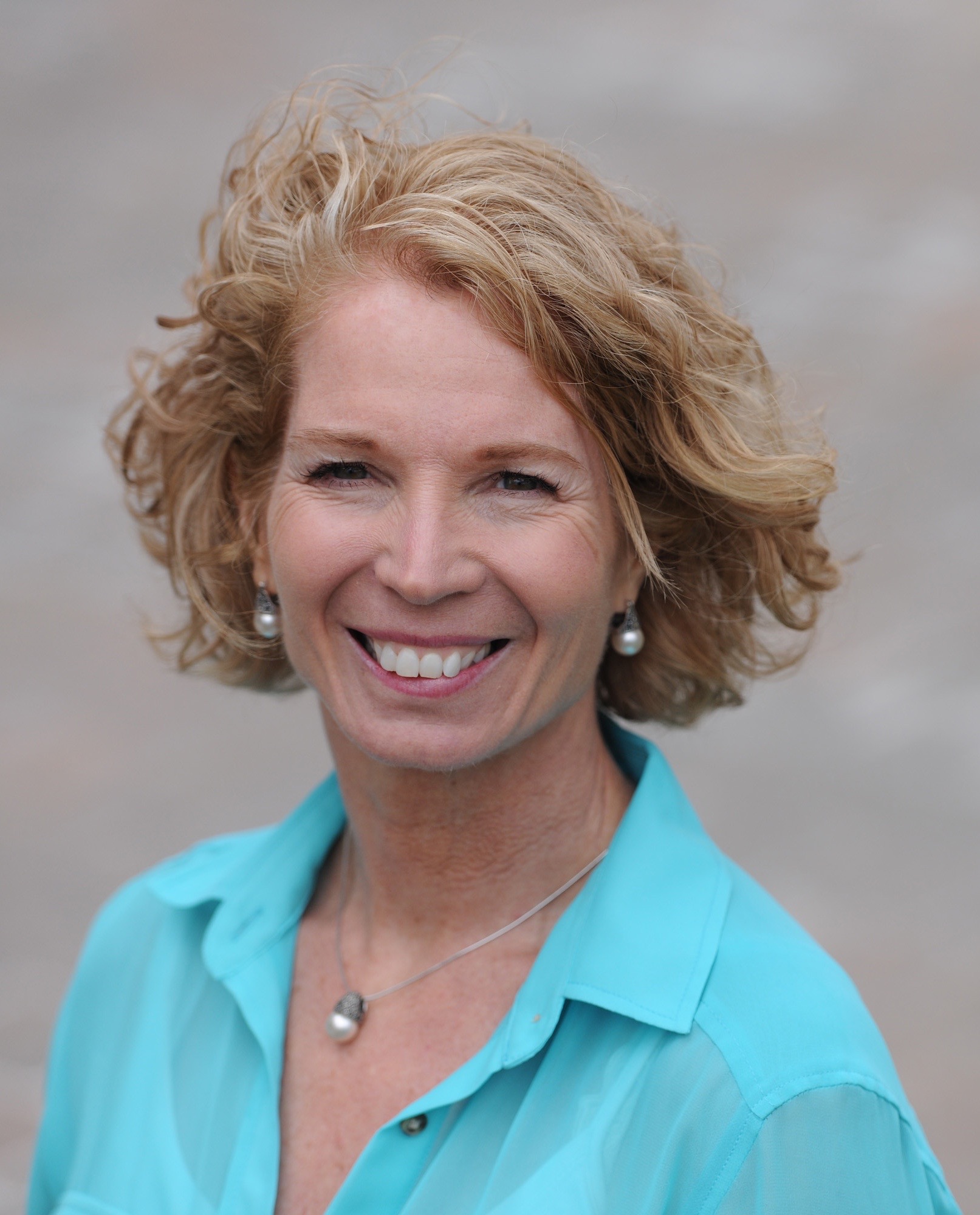 Dr. Marsha Campbell-Yeo PhD, NNP-BC, MN, RN, FANN
Professor, School of Nursing, Dalhousie University;
Clinician Scientist, IWK Health
Professor Campbell-Yeo is a neonatal nurse practitioner, clinician scientist, Professor of Nursing, and holds cross appointments in the Department of Pediatrics, and Psychology and Neuroscience. Her internationally recognized research program, MOM-LINC (Mechanisms, Outcome and Mobilization of Maternally-Led Interventions to Improve Newborn Care) focuses on ways parent-led interventions can improve outcomes of at-risk newborns specifically related to pain, stress and neurodevelopment, novel knowledge synthesis and dissemination methods, and digital e-heath interventions aimed at enhancing parental, family and care provider engagement. She is a member of the Royal Society of Canada's College of New Scholars, Artists and Scientists, and a CIHR New Investigator. She is President-Elect of the Pain in Childhood Special Interest Group of the International Society of Pain, and the Inaugural Chair of the Canadian Premature Babies Foundation Scientific Advisory Committee.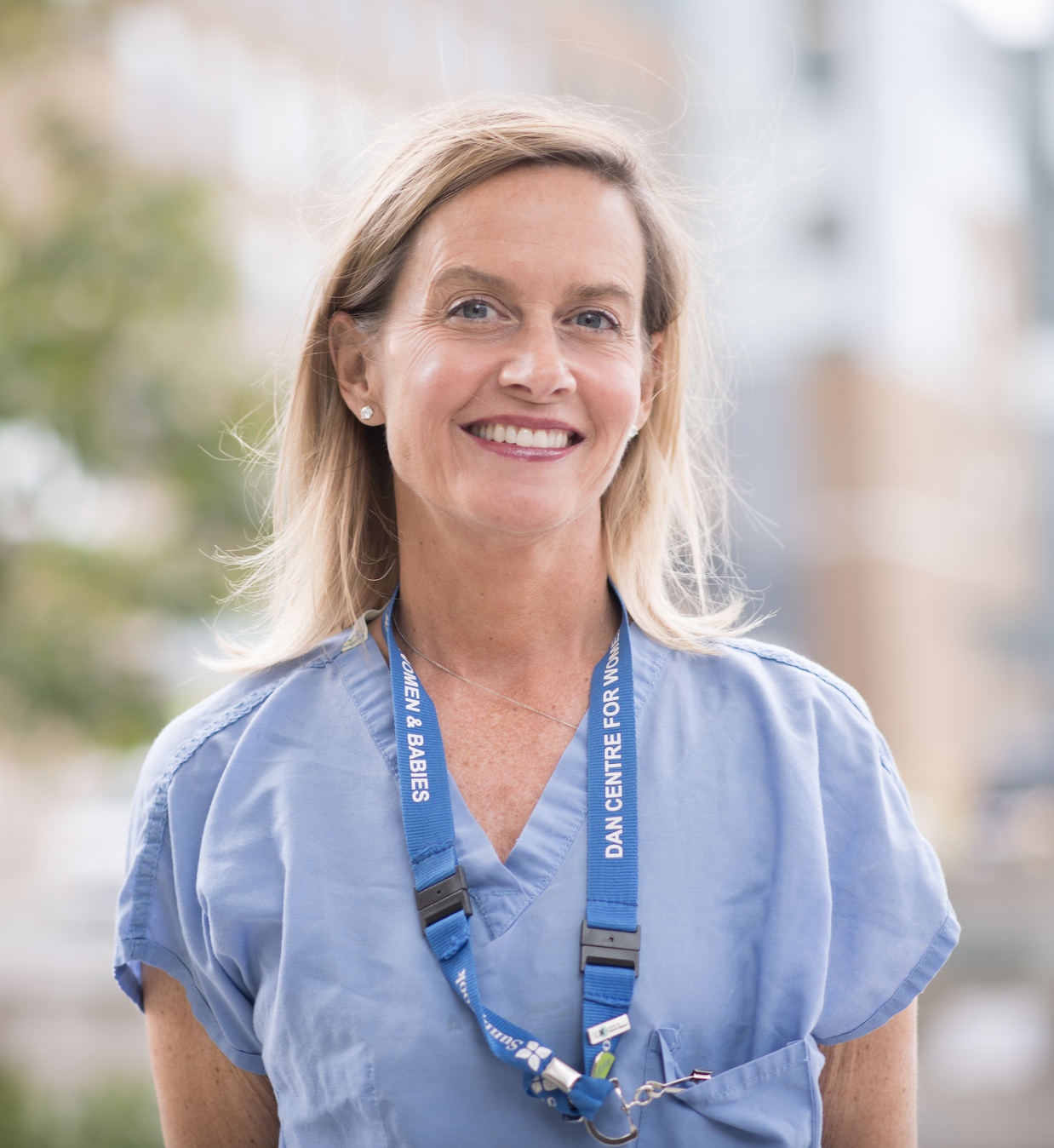 Dr. Paige Church MD
Associate Professor, Paediatrics, Neonatology & Developmental Behavioral Pediatrics,
Sunnybrook Health Sciences Centre;
University of Toronto
Dr. Church is a graduate of the University of Vermont College of Medicine. Her pediatrics training was completed at the University of Chicago, focusing on inner city medicine and complex care. She then completed a combined fellowship in Neonatal-Perinatal Medicine and Developmental Behavioral Paediatrics at Tufts University School of Medicine in Boston. She is board certified through the American Board of Pediatrics in both Neonatal-Perinatal Medicine and Developmental Behavioral Pediatrics.
Dr. Church is currently an Associate Professor in the Department of Paediatrics at the University of Toronto. She is on staff at Sunnybrook Health Sciences Centre as a staff neonatologist and is a consulting developmental behavioral pediatrician at Bloorview Kids Rehabilitation Hospital. She is the director of the Neonatal Follow Up Clinic at Sunnybrook Health Sciences Centre. Her interests are in functional outcomes as well as disability.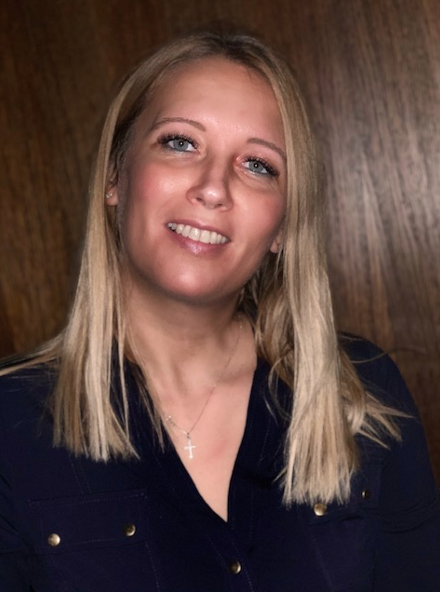 Dr. Aniko Deierl MD, PhD, FRCPCH
Consultant Neonatologist, Imperial College NHS Healthcare Trust
Aniko Deierl is a Consultant Neonatologist at Imperial College NHS Healthcare Trust. She was born and trained in Hungary. She was a pioneer in introducing hypothermia treatment in Hungary in collaboration with Professor Azzopardi and coordinated the TOBY study in Hungary. She completed her training in Paediatrics and Neonatology at Semmelweis University and continued her work in London, UK. She was awarded a PhD in neuroprotection in 2012 (Semmelweis University). Her research focused on comparing different biomarkers between hypothermia treated and normothermic infants with perinatal asphyxia.
In the last years, she diverted her interest towards quality improvement methods and she completed an MSc in healthcare leadership (NHS Leadership Academy). She implemented an Integrated Family Delivered Neonatal Care bundle with her multidisciplinary team and lead multiple service improvement initiatives. She was part of the BAPM working group developing the Family Integrated Care Framework for Practice strategic document for the UK. She was responsible for the COVID-19 neonatal pathway at Imperial College NHS Healthcare Trust during the pandemic.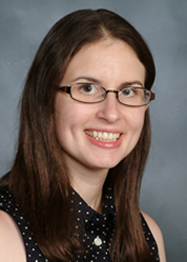 Dr. Jessica Duby MD, MPH
Neonatologist, Montreal Children's Hospital;
Assistant Professor, Department of Pediatrics, McGill University
Jessica Duby is a neonatologist at Montreal Children's Hospital and an Assistant Professor in the Department of Pediatrics at McGill University in Canada. Her academic interest is understanding how initiatives by parents and lay health workers can complement the care provided by nurses and doctors in both resource-rich and resource-limited settings. She is currently collaborating with investigators in Uganda to study how Family Integrated Care can be adapted to the local context.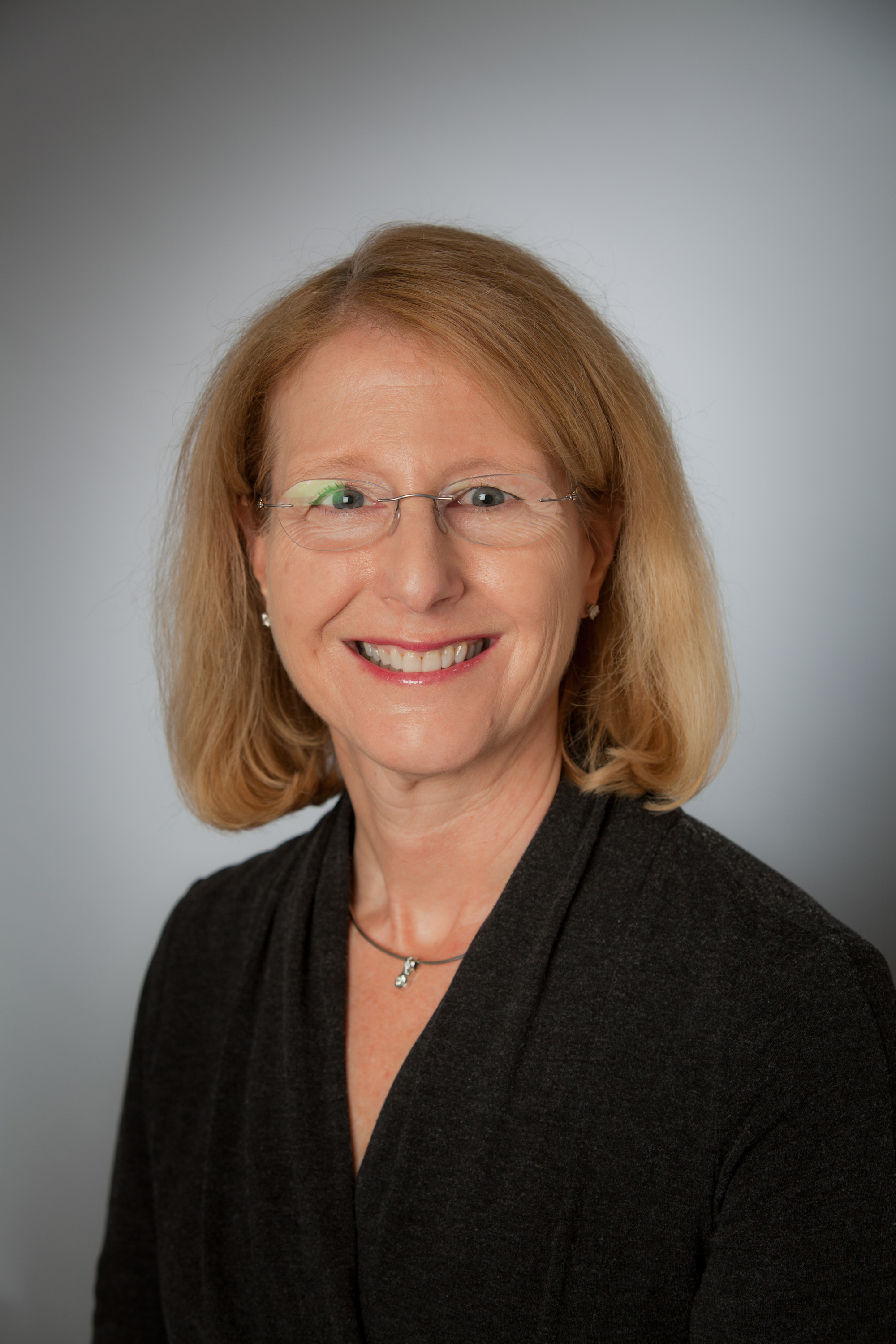 Dr. Linda Franck RN, PhD, FRCPCH, FAAN
Professor, School of Nursing, University of California San Francisco
Professor Linda Franck holds the Jack and Elaine Koehn Endowed Chair in Pediatric Nursing at the University of California, San Francisco, School of Nursing. Her extensive clinical, research and academic focuses on maternal and newborn/child health, with an emphasis on patient, family and community partnership in healthcare delivery and research. From 2015-2020 she served as Co-Principal Investigator and Director of Postnatal Research for the UCSF Preterm Birth Initiative. In 2020, she was inducted into the Sigma Nursing Researcher Hall of Fame and named the UCSF School of Nursing Research Mentor of the Year.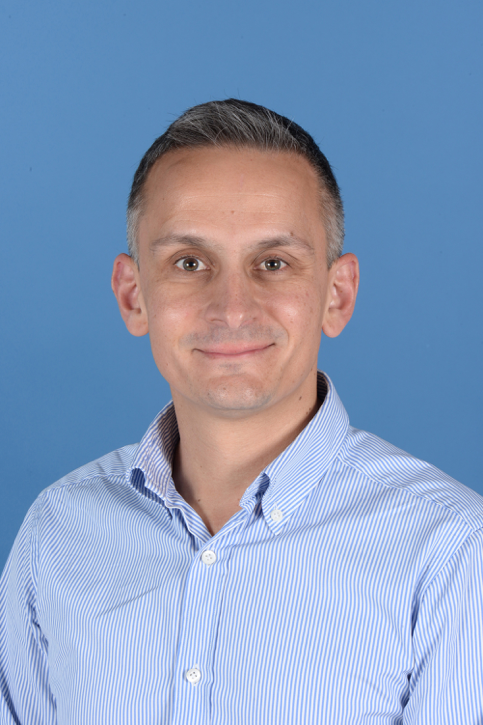 Dr. Neil Patel MD
Consultant Neonatologist, Royal Hospital for Children, Glasgow, UK
Neil is a neonatologist at the Royal Hospital for Children, Glasgow. He leads "Helping Us Grow" (HUG) a unique collaboration of families and staff implementing family integrated neonatal care. Neil is also Clinical Lead for the West of Scotland Innovation Hub, leading the development and implementation of digital health technologies in close collaboration with patients, academic and industry partners. Neil is a Senior NHS Research Scotland Fellow and Scottish Quality and Safety Fellow.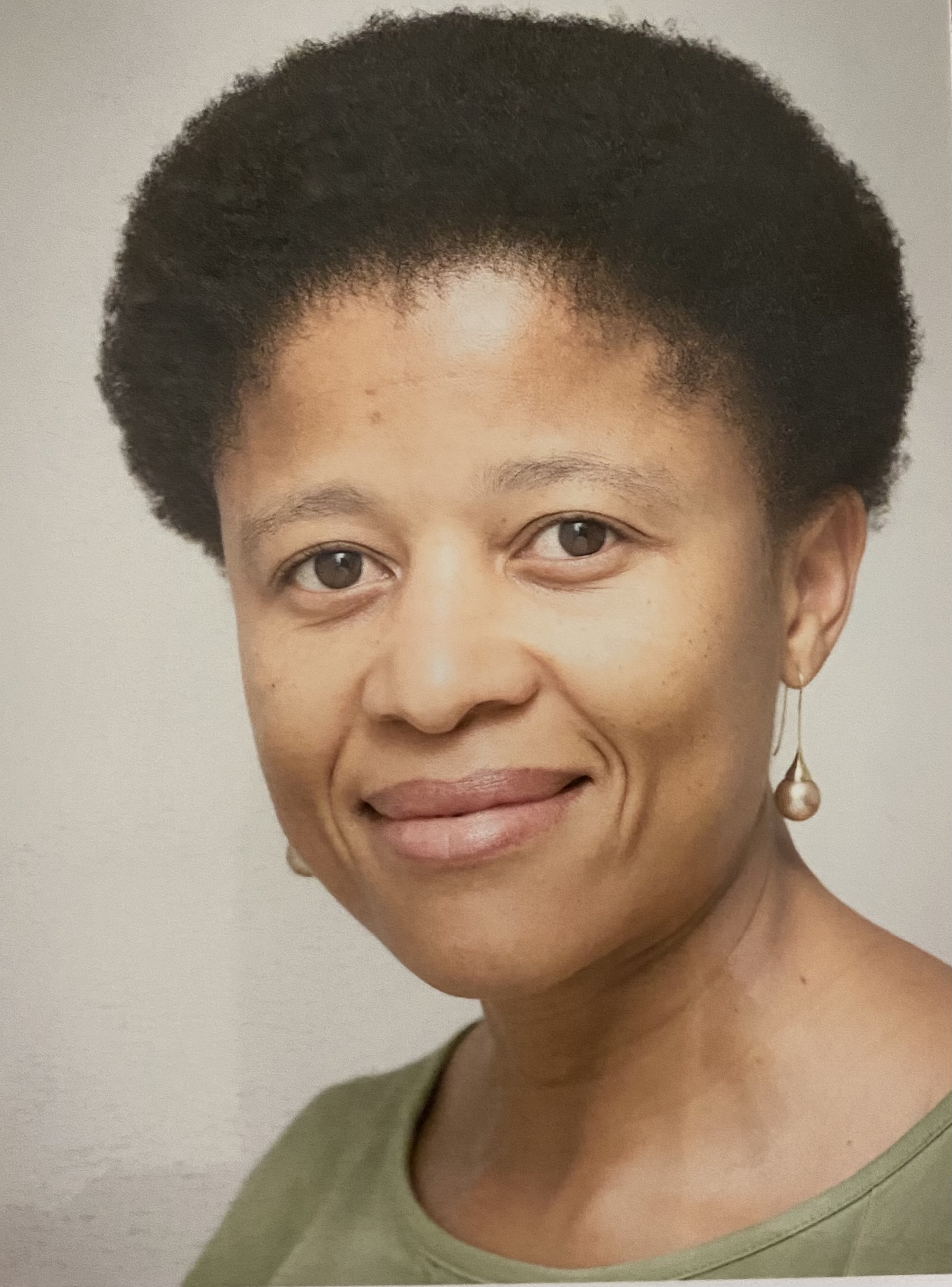 Dr. Mantho Kgosiemang BMED, MIPH, FRACP
Specialist Neonatologist & General Paediatrician,
Royal Darwin Hospital, NT Australia
Dr Mantho Kgosiemang is a Consultant Neonatologist and General Paediatrician at Royal Darwin Hospital, Darwin Australia. Dr Mantho is spearheading the roll-out of FICARE in their NICU in Darwin. She has special interest on effects of trauma on the developing brain. She believes FICARE principles can reduce effects of trauma experienced by vulnerable NICU babies. Dr Kgosiemang also oversees the Out of Home Care clinic at Royal Darwin Hospital. Dr Kgosiemang is one of the few paediatricians involved in foetal alcohol spectrum disorder diagnosis as part of a multidisciplinary team in Darwin.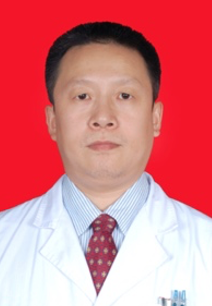 Dr. Qianshen Zhang MD
Consultant Neonatologist of NICU, Hong Kong University,
Shenzhen Hospital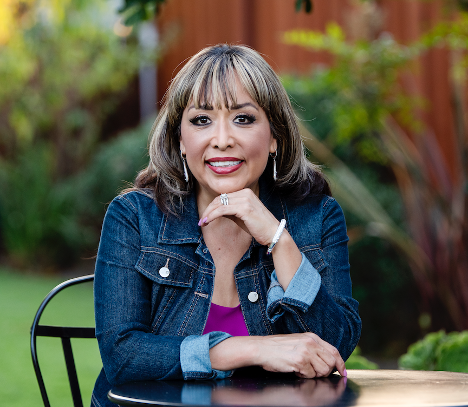 Aday Robinson RN, BSN, PHN
Neonatal Intensive Care Unit,NICU DEI Committee Chair
UCSF Benioff Children's Hospital Oakland
Aday Robinson has been a bedside nurse in the NICU at UCSF BCH-Oakland for 33 years. She chairs the first NICU DEI Brave Space at BCH-Oakland. Ms. Robinson is an active member in the Pediatric Brain Center DEI Committee, UCSF BCH DEI Steering Committee, California Perinatal Quality Care Committee, and NICU Developmental Care Committee. She has mentored Oakland high school students for over 20 years in the Community Health & Adolescent Mentoring Program for Success (CHAMPS). Ms. Robinson is a member of the National Association of Neonatal Nurses and Sigma Theta Tau International Honor Society of Nursing, NuXi at-Large Chapter.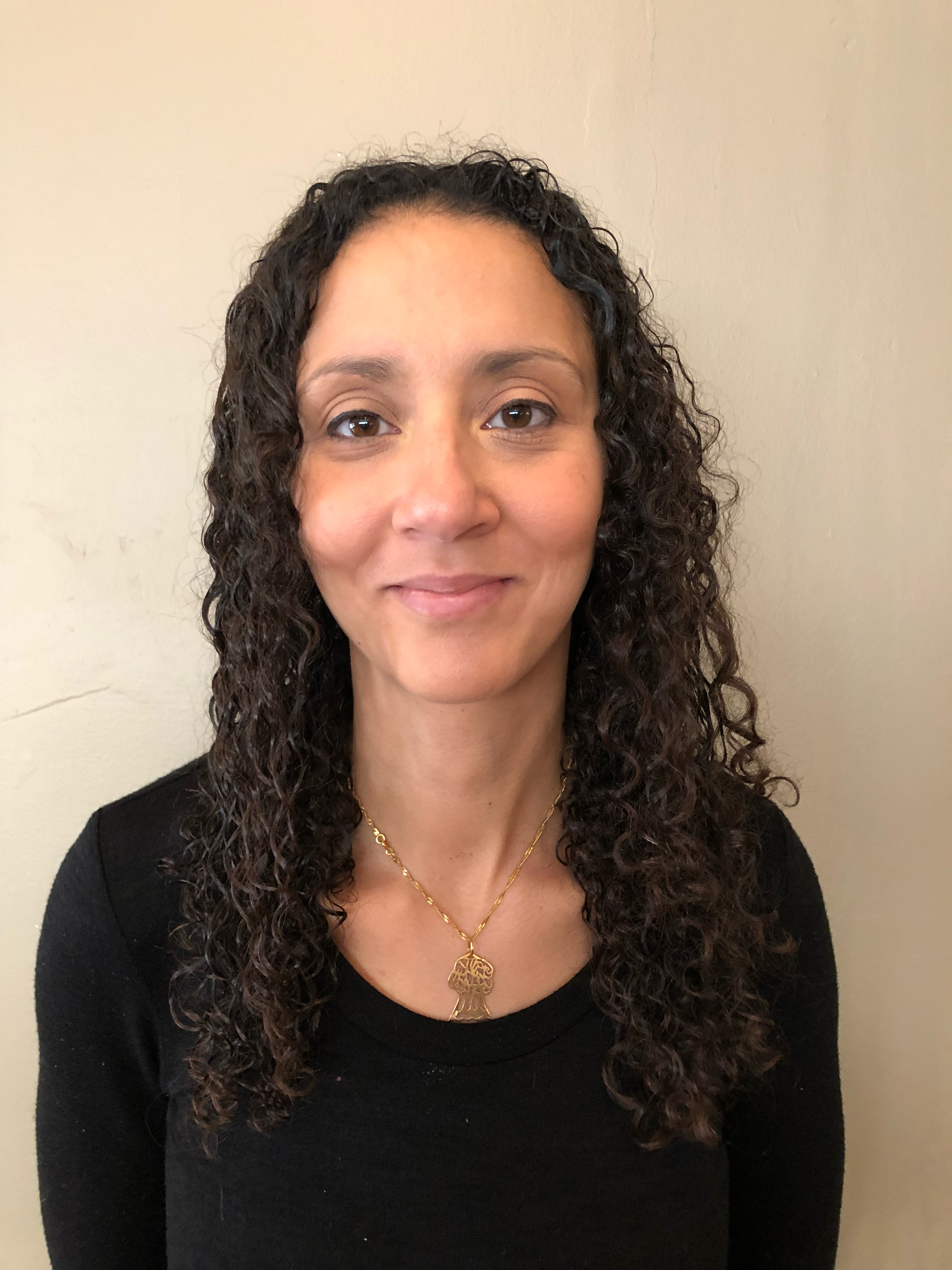 Dr. Amy Shafey MD, FRCPC
Clinical Assistant Professor, Division of Neonatal-Perinatal Medicine
Department of Pediatrics, University of Alberta
Amy Shafey is a neonatologist with an interest in long-term neurodevelopmental outcomes of preterm children. I hail from Ontario and was trained at the University of Toronto and moved to Alberta in 2016 and now live in Edmonton with my husband, and three small children and our cat. My study of fathers in Alberta family integrated care was the source of my thesis work for my Masters of Science in Clinical Epidemiology. In my off time I enjoy playing piano and baking and I will post pictures of my creations to Instagram for fun.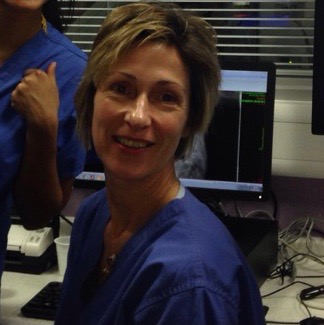 Dr. Judith Simpson MD
Consultant Neonatologist, Royal Hospital for Children, Glasgow;
Member of BAPM Executive Committee
Judith Simpson is a consultant neonatologist with a particular interest in the care of babies with complex surgical / medical pathologies, advanced respiratory support including ECLS, the use of human milk and efficient repatriation pathways. I'm the neonatal lead for our local ECLS service, the clinical lead for the national human milk bank and the chair of the national repatriation group. I'm passionate about parental empowerment and caring for families as close to home as possible. I have been fortunate to see at first hand the benefits of FICare for babies, families and staff as this has become embedded into local practice.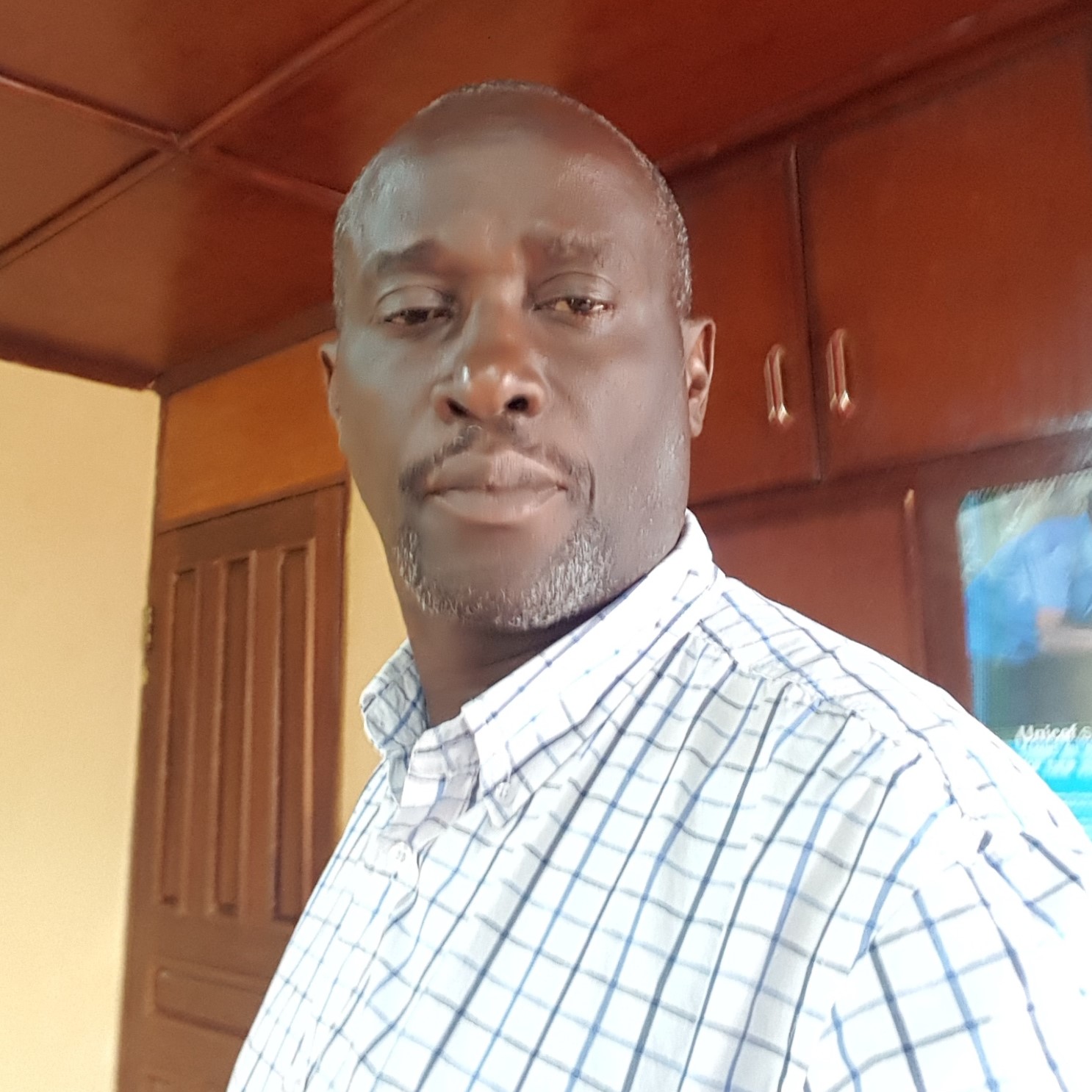 Dr. Abner V. Tagoola MB.Ch.B, M.Med, MSc
Senior Consultant Pediatrician, Jinja Regional Referral Hospital
Abner V. Tagoola is a pediatrician at Jinja Regional Referral Hospital in Jinja, Uganda. His academic interest entails identifying innovations for child survival in resource-limited settings. Additionally, he has engaged in multiple initiatives to empower communities in Uganda address local health challenges, including pediatric HIV/AIDs, post-hospitalization pediatric mortality, and early recognition and referral for newborn illnesses. He is actively involved in maternal and newborn community level research.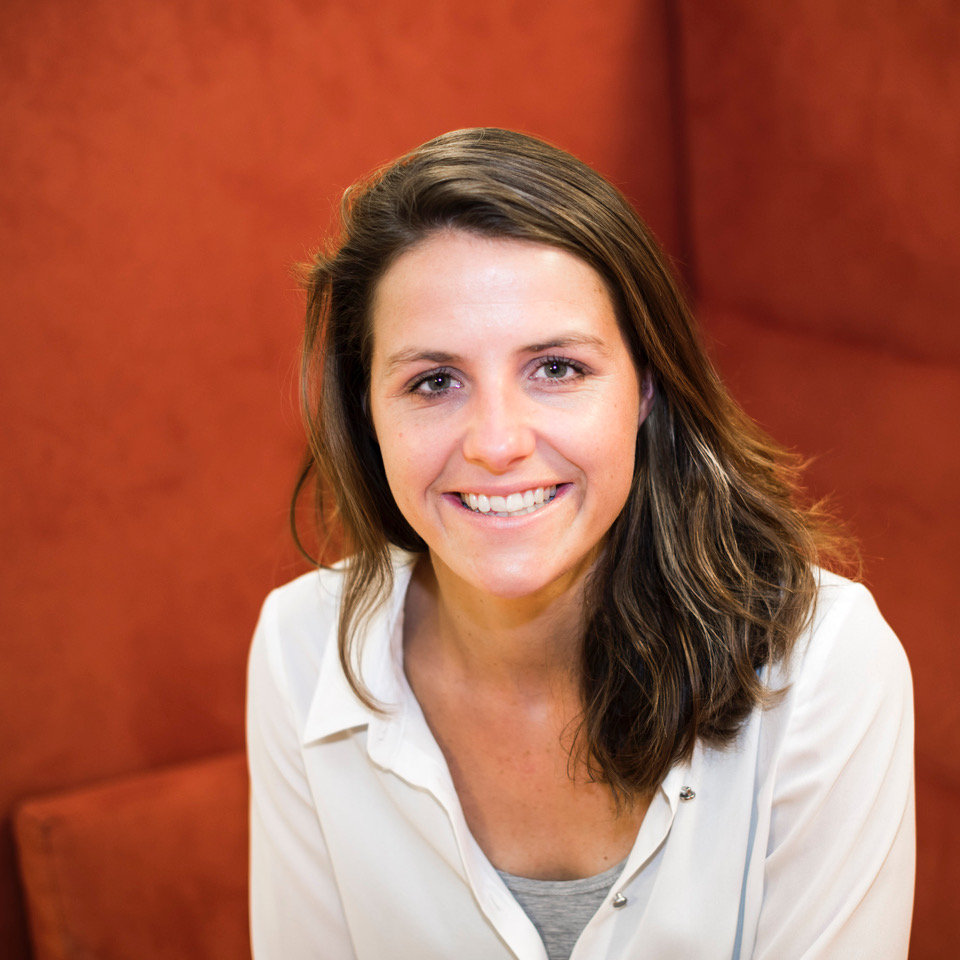 Dr. Nicole van Veenendaal MD, MPH
PhD Student, Emma Children's Hospital,
Amsterdam University Medical Centres;
OLVG, Amsterdam, The Netherlands
Nicole van Veenendaal is a medical doctor and clinical epidemiologist, specialized within the research field of FICare. She has almost obtained her PhD. She set up several clinical studies considering the importance and clinical health effects of FICare on parents and preterm infants. She recently developed a tool (CO-PARTNER) to measure parent participation and collaboration in neonatal care. She is a member of the International Steering Committee on Family Integrated Care. Her interests are within human development, developing and conducting sound methodological studies and involving all stakeholders within neonatal care and research.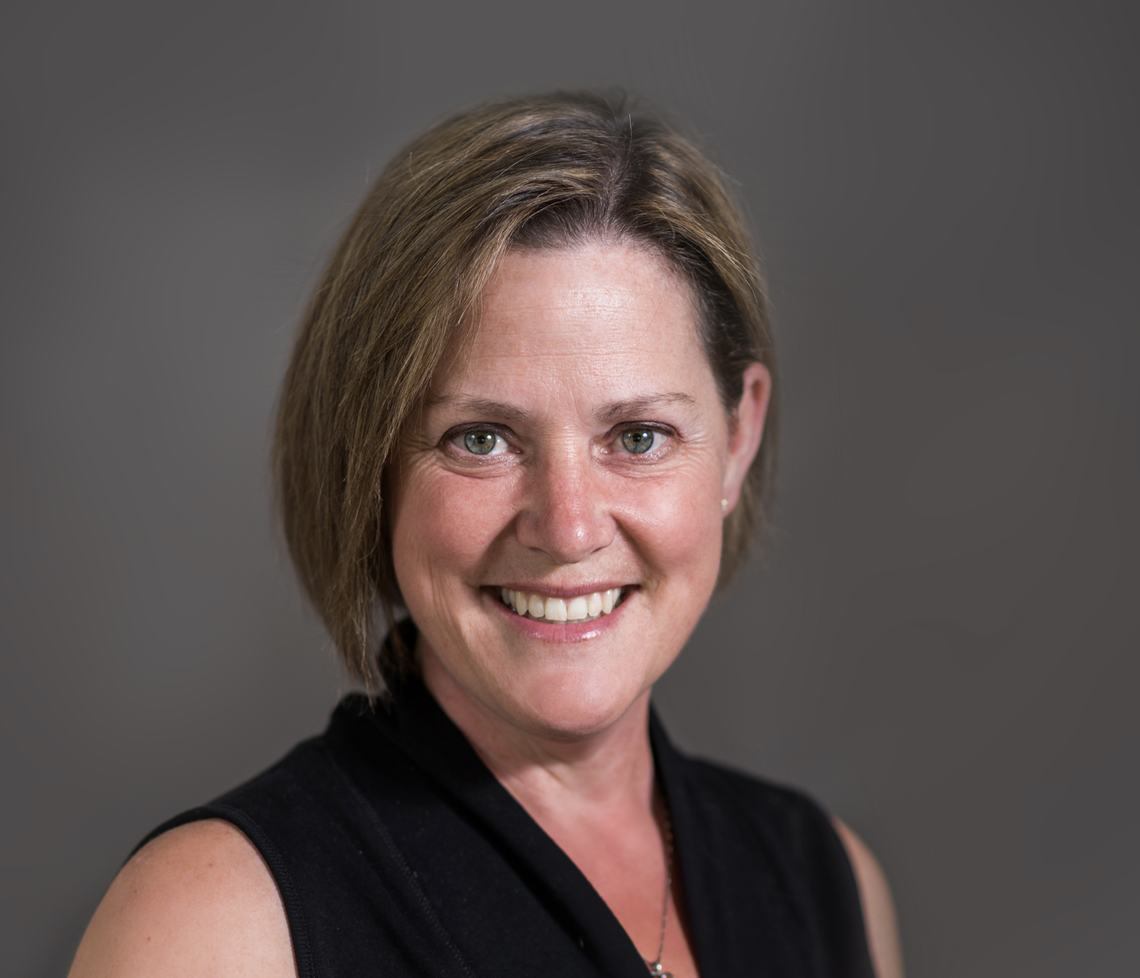 Chandra Waddington RN,MSN, PhD Student
Lawrence S. Bloomberg Faculty of Nursing,
University of Toronto
Chandra is a PhD student at the University of Toronto in the Lawrence S. Bloomberg Faculty of Nursing. Her thesis is focused on clinical measurement of parent engagement in the NICU.
Her main interest is the identification of parents at risk for low engagement, focusing on individuals experiencing health and social inequities. Other work includes exploring parent's perspectives and experiences of research in the NICU at BC Women's Hospital.
Chandra is a member of the International and National FICare committees.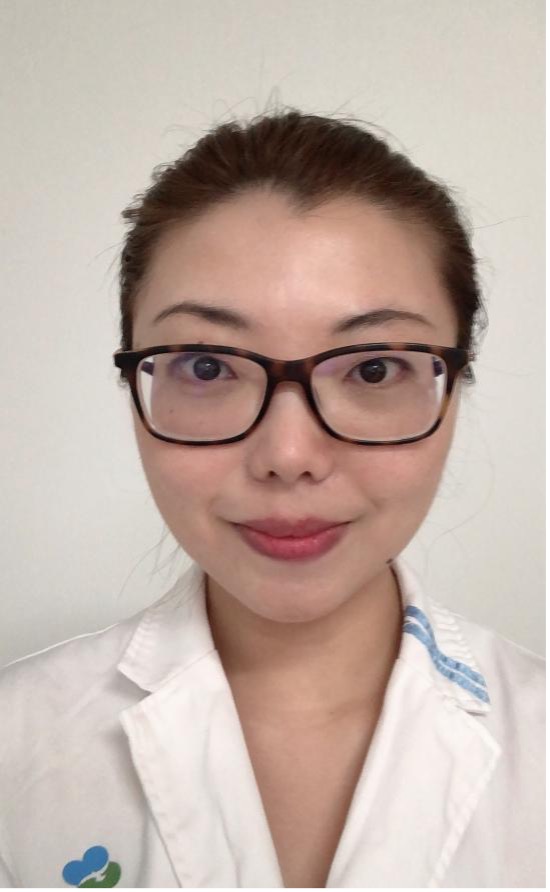 Xue Yin BN
Head Nurse, Department of Nursing & NICU, The University of Hong Kong,
Shenzhen Hospital
Yin Xue graduated from the Guangdong Medical University in 2018 with a Professional Diploma in Advanced Nursing Practice, and has 11 years of nursing experience in Neonatology.
Event Dates
Thursday October 14 & Friday October 15, 2021
Event Times:
Day 1:
PDT
California, USA 8:00 – 12:00
EDT
New York, USA 11:00 – 15:00
BST
London, UK 16:00 PM – 20:00
CEST
Brussels, BELGIUM 17:00 – 21:00
*Note that Day 2 starts on Thursday evening for PDT and EDT time zones (see below)
Day 2:
PDT
California, USA 18:00 – 22:00 (Thursday evening)
EDT
New York, USA 21:00 – 01:00 (Thursday evening)
AWST
Perth, AUS 09:00 – 13:00
CST
Shenzhen, CHINA 09:00 – 13:00
AEST
Sydney, AUS 12:00 – 16:00
IST
New Delhi, INDIA 06:30 – 10:30
Event Location:
Zoom Webinar
Information to join event will be sent by email prior to the event date
Information & Assistance:
Conference Services
conferences@uhn.ca
FICare Website
http://familyintegratedcare.com
Event Dates
Thursday October 14 & Friday October 15, 2021

Event Times:
Day 1:
PDT
California, USA 8:00 – 12:00
EDT
New York, USA 11:00 – 15:00
BST
London, UK 16:00 PM – 20:00
CEST
Brussels, BELGIUM 17:00 – 21:00
*Note that Day 2 starts on Thursday evening for PDT and EDT time zones (see below)
Day 2:
PDT
California, USA 18:00 – 22:00 (Thursday evening)
EDT
New York, USA 21:00 – 01:00 (Thursday evening)
AWST
Perth, AUS 09:00 – 13:00
CST
Shenzhen, CHINA 09:00 – 13:00
AEST
Sydney, AUS 12:00 – 16:00
IST
New Delhi, INDIA 06:30 – 10:30
Event Location:
Zoom Webinar
Information to join event will be sent by email prior to the event date
Sessions will be recorded and made available to registered attendees post event
Information & Assistance:
Conference Services
conferences@uhn.ca
FICare Website
http://familyintegratedcare.com