Registration open until October 6, 2023
In partnership with University of Waterloo, we invite you to save the date for the 2023 RSC Celebration of Excellence and Engagement from November 15 to 18 in Waterloo, Ontario.
The COEE provides a stage to promote the latest evidence and insights from scholars across disciplines and across generations. This November, nearly 200 Canadian scholars will be recognized for their disciplinary and career achievements.
The University of Waterloo is proud to sponsor the 2023 Celebration of Excellence and Engagement.
We invite you to join us in Canada's Technology Triangle from November 15-18, 2023. As a robust entrepreneurial engine and home to the world's leading co-operative education program, Waterloo is a beacon for creators, explorers and boundary pushing thinkers. Our approach to experiential learning fosters a willingness for students to take risks and be open to experiences that will change them and help them grow.
From Old Order Mennonites and the St. Jacobs Market to the vibrancy and innovation of U Waterloo's campuses to our robust entrepreneurial eco-system, Waterloo Region is the perfect blend of rural and urban communities. Our network of walking/riding trails and access to a diverse artistic community makes the Region a one-of-a-kind destination in Southern Ontario. Join us, November 15 through 18, and experience everything that Waterloo has to offer!
Registration
Already Registered?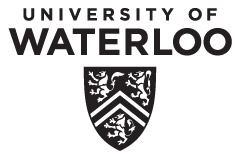 Registration Fees
All Days - Without Gala
Members - $300.00
Non- Members -$375.00
All Days - Including Gala
Members - $625.00
Non- Members - $700.00
Individual Day options also available.
The Royal Society of Canada offers Members in good standing accommodations for registration fees, please contact rscfinance@rsc-src.ca for information.
Registration Closes -
October 6, 2023
Hotel Information
Delta Hotels Waterloo,
110 Erb St. W,
Waterloo, ON
N2L 0C6,
(519) 514-0404
Rates:
$192 CAD - $299 CAD per night
Room Block Start Date:
Wednesday, November 15, 2023
Room Block End Date:
Sunday, November 19, 2023
Last Day to Book:
Friday, October 13, 2023
Contact Information
Linda Clauson
rscfinance@rsc-src.ca