Keynote Speakers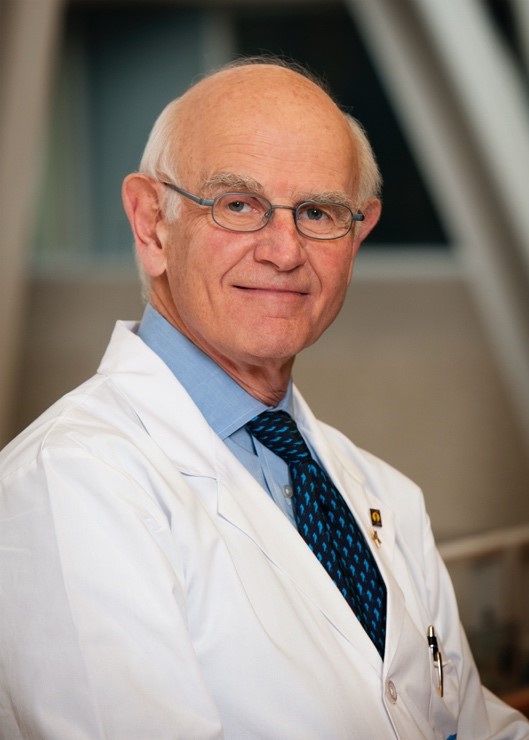 Dr. Charles Tator
OC, MD, PhD, FRCSC FACS
Professor of Neurosurgery, University of Toronto;
Division of Neurosurgery, Toronto Western Hospital;
Founder, ThinkFirst Canada;
Board Member, Parachute Canada;
Director, Canadian Concussion Centre
Dr. Charles Tator trained in Neurosurgery and Neuropathology and was Chair of Neurosurgery, at the University of Toronto. He headed Neurosurgery at the Toronto Western Hospital, and was a founder of ThinkFirst, Canada, a national brain and spinal cord injury prevention foundation, and Parachute Canada, a national injury prevention agency.
He held two research chairs at the University of Toronto, and is an Officer of the Order of Canada, and an inductee of the Canadian Medical Hall of Fame and the Canadian Sports Hall of Fame. Currently, he is a Scientist in the Krembil Brain Institute and Director of the Canadian Concussion Centre at Toronto Western Hospital.
He has received awards from the Canadian Paraplegic Association, Canadian Brain Injury Coalition, USA Hockey, Hockey Canada and the American Spinal Injuries Association. His book on Catastrophic Injuries in Sports and Recreation was published by the University of Toronto Press in 2008, and his Practice Primer on Concussions appeared in the Canadian Medical Association Journal in 2013. He is the author of 423 publications in peer review journals. He is a member of the Editorial Board of the Journal of Neurotrauma and the Neuroscientist.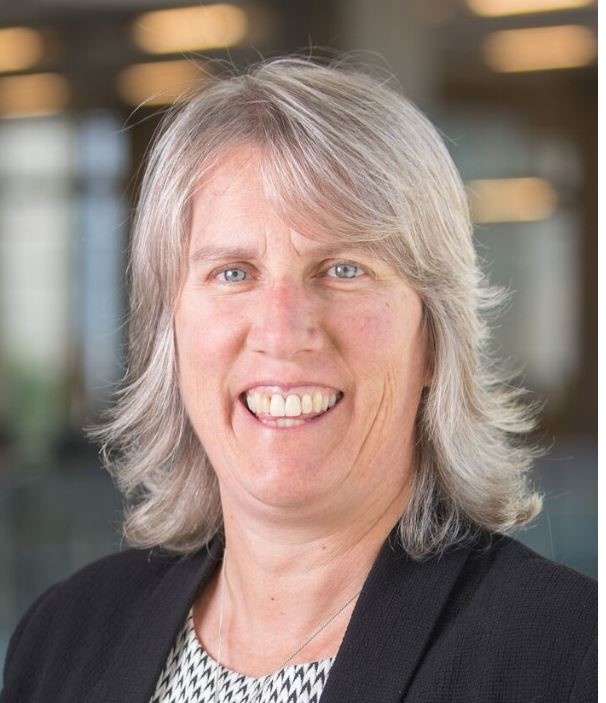 Dr. Carolyn Emery
PT, PhD
Chair, Sport Injury Prevention Research Centre;
Canada Research Chair (Tier 1) in Concussion;
Professor, Pediatrics and Community Health Sciences,
Cumming School of Medicine,
Hotchkiss Brain Institute, Alberta Children's Hospital Research Institute, O'Brien Institute of Public Health (University of Calgary);
Canadian Concussion Network;
Canadian Traumatic Brain Injury Research Consortium
Carolyn Emery PT, PhD completed her PhD in Epidemiology (UAlberta 2004), MSc in Epidemiology (UCalgary 1998) and BSc in Physiotherapy (Queen's U 1988). She is a Professor in the Faculty of Kinesiology and Cumming School of Medicine at UCalgary. Carolyn is the Chair of the Sport Injury Prevention Research Centre and leads the Vi Riddell Research Program in Pediatric Rehabilitation at UCalgary. Carolyn is a Canada Research Chair (Tier 1 Concussion), Fellow of the Canadian Academy of Health Sciences, Christensen Fellow at the University of Oxford and member of the Royal Society of Canada College of New Scholars. Carolyn's research program focuses on the prevention of concussions and their consequences aiming to reduce the public health burden of injuries and their consequences in youth sport and recreation.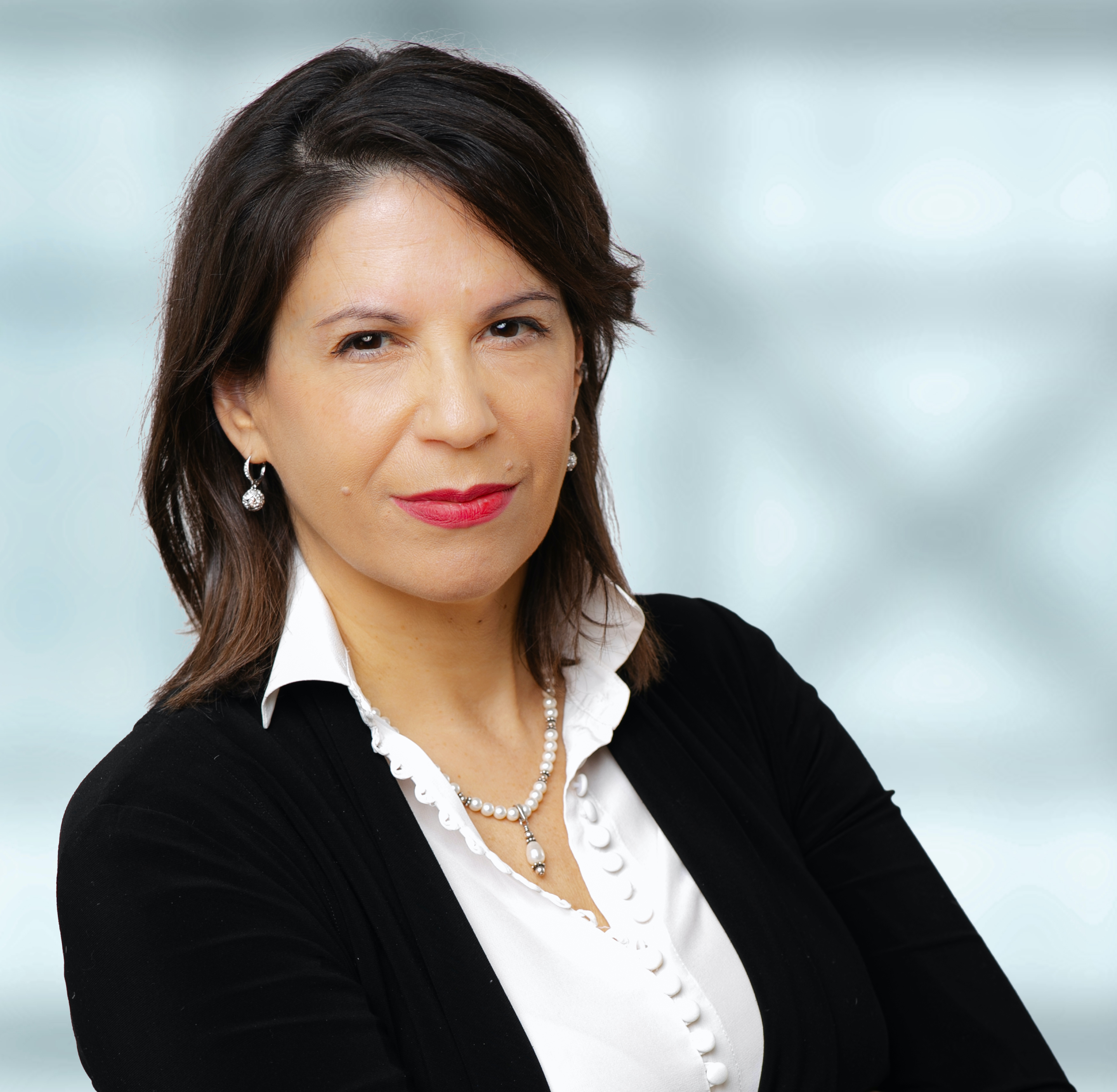 Dr. Robin Green
PhD, CPsyc

Canada Research Chair (tier II) traumatic brain injury;
Co-Lead, Schroeder Brain Institute;
Founder/Head - TeleRehab Centre for Acquired Brain Injury;
Head, Brain Discovery and Recovery Team;
Senior Scientist, UHN-Toronto Rehab;
Associate Professor,
Department of Psychiatry, Neurosciences;
University of Toronto
Dr. Robin Green is a Clinical Neuropsychologist and senior scientist in cognitive neurosciences at University Health Network - Toronto Rehab, and the Saunderson Chair in Acquired Brain Injury. Her program of research addresses brain and behavioural mechanisms of recovery from TBI. Dr. Green's lab has led in the reconceptualization of moderate-severe brain injury as a deteriorative disorder – where early recovery of brain and behaviour are followed by decline in the months and years post-injury. Encouragingly, the lab has also identified novel, modifiable treatment targets, and has used these basic research findings to develop novel, behavioural interventions to prevent neural decline and improve cognitive, emotional and functional long-term outcomes. In 2017, Dr. Green and colleagues founded the 'Telerehab Centre for Acquired Brain Injury', a provincial research centre where patients across the province receive remotely delivered treatments through participation in research. Patients range from months to decades post-diagnosis. The Centre researches brain-behaviour relationships, neurodegeneration, and novel brain injury treatments, while concurrently filling a very significant gap in clinical care. Dr. Green completed her PhD at Cambridge University and her clinical neuropsychology training at UHN in Toronto.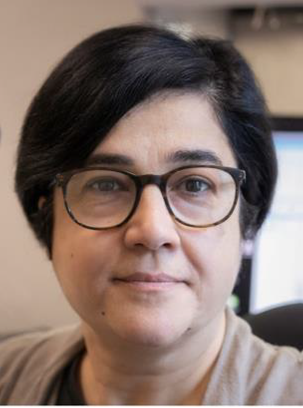 Dr. Lili-Naz Hazrati
MD, PhD, FRCPC
Staff Neuropathologist, The Hospital for Sick Children;
Associate Professor, Laboratory Medicine and Pathobiology,
University of Toronto;
Associate Scientist, Program in Neuroscience and Mental Health, SickKids Research Institute
Lili-Naz Hazrati MD, PhD, FRCPC, is a neuropathologist and clinician-scientist at the Hospital for Sick Children and researcher. She obtained her PhD in neurobiology at Laval University followed by postdoctoral training at Yale University. She completed her medical training at the University of Montreal and residency training in neuropathology at the University of Toronto. She is an associate professor of pathology at University of Toronto in Laboratory Medicine and Pathobiology. Her interest and focus of research are molecular mechanisms underlying long-term effects of brain trauma and Chronic Traumatic Encephalopathy.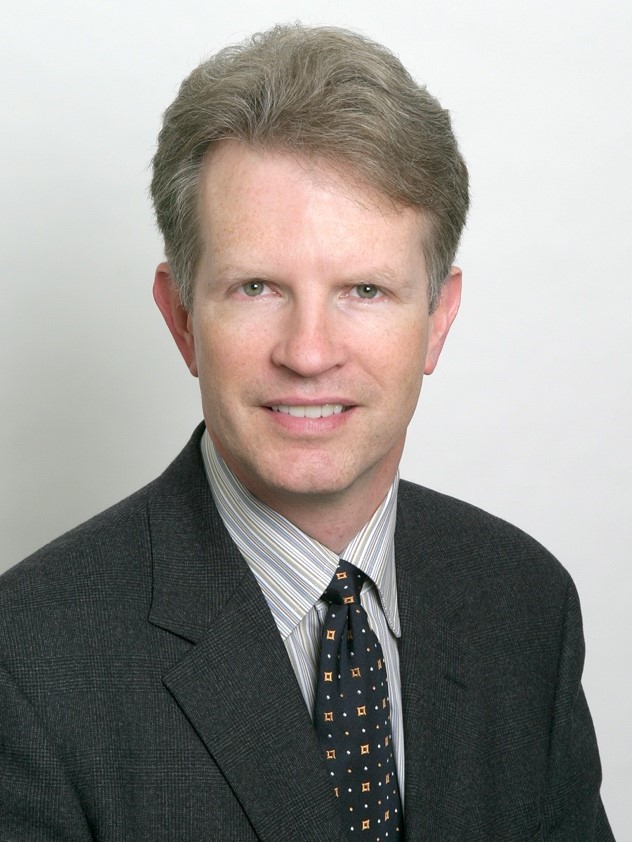 Dr. John Leddy
MD, FACSM, FACP, FAMSSM
Professor of Clinical Orthopaedics and Rehabilitation Sciences;
Director – University at Buffalo Concussion Management Clinic;
Team Physician- State University of New York at Buffalo
Dr. John J. Leddy is Professor of Clinical Orthopedics and Rehabilitation Sciences at the University at Buffalo Jacobs School of Medicine and Biomedical Sciences, a Fellow of the American College of Sports Medicine and of the American College of Physicians, and Director of Outcomes Research for the Department of Orthopaedics. He is a Division 1 team physician and Medical Director of the University at Buffalo Concussion Management Clinic. He is a Member of the Expert Panel for the Berlin Fifth International Consensus Conference on Concussion in Sport and a consultant to the NIH on sport concussion research. In conjunction with Dr. Barry Willer, he developed the Buffalo Concussion Treadmill Test.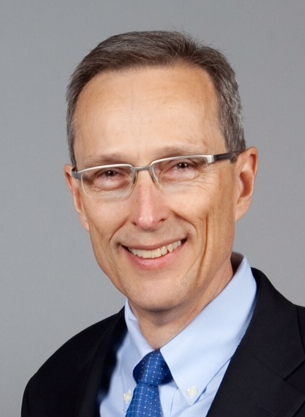 Dr. David Mikulis
MD, FRCP(C)
Professor and Director ofthe JDMI Functional NeuroimagingResearch Lab; Senior Scientist KrembilResearch Institute;
Full Member Institute ofMedical Science,University of Toronto,
Dept. of Medical Imaging;
The University of Toronto;
The University HealthNetwork;
The Toronto WesternHospital
David J. Mikulis, MD, FRCP(C) is Full Professor and Director of the Functional Neuroimaging Research Lab in the Joint Department of Medical Imaging at the University Health Network and the University of Toronto. The primary emphasis of this work has been translational research focusing on the application of novel imaging methods into the clinical environment. He established one of the first fMRI labs in Canada in 1993 and is currently involved in developing advanced neurovascular imaging methods with major program arms including: 1) quantitative measurement and clinical application of cerebrovascular reactivity (CVR) metrics leading to the development of "the brain stress test" (analogous to the cardiac stress test) that assess the effectiveness of the cerebral circulatory system in meeting the metabolic needs of the brain, 2) high resolution and functional imaging of intra and extra-cranial blood vessel walls that improves diagnostic accuracy for assessing diseases that directly affect blood vessels, and 3) discovery of a new method for measuring brain blood flow that does not require injection of contrast agents. Research in these areas has improved assessment of the structure, function, and performance of the vascular system in health and disease. These capabilities have further defined the important roles that abnormal vascular performance measures have in the pathophysiology of a number of conditions including for example Alzheimer's and vascular dementias, and in improving diagnostic accuracy of acute concussion. Translation of these methods has been achieved locally, nationally, and internationally confirming the importance of these tools in research and clinical settings.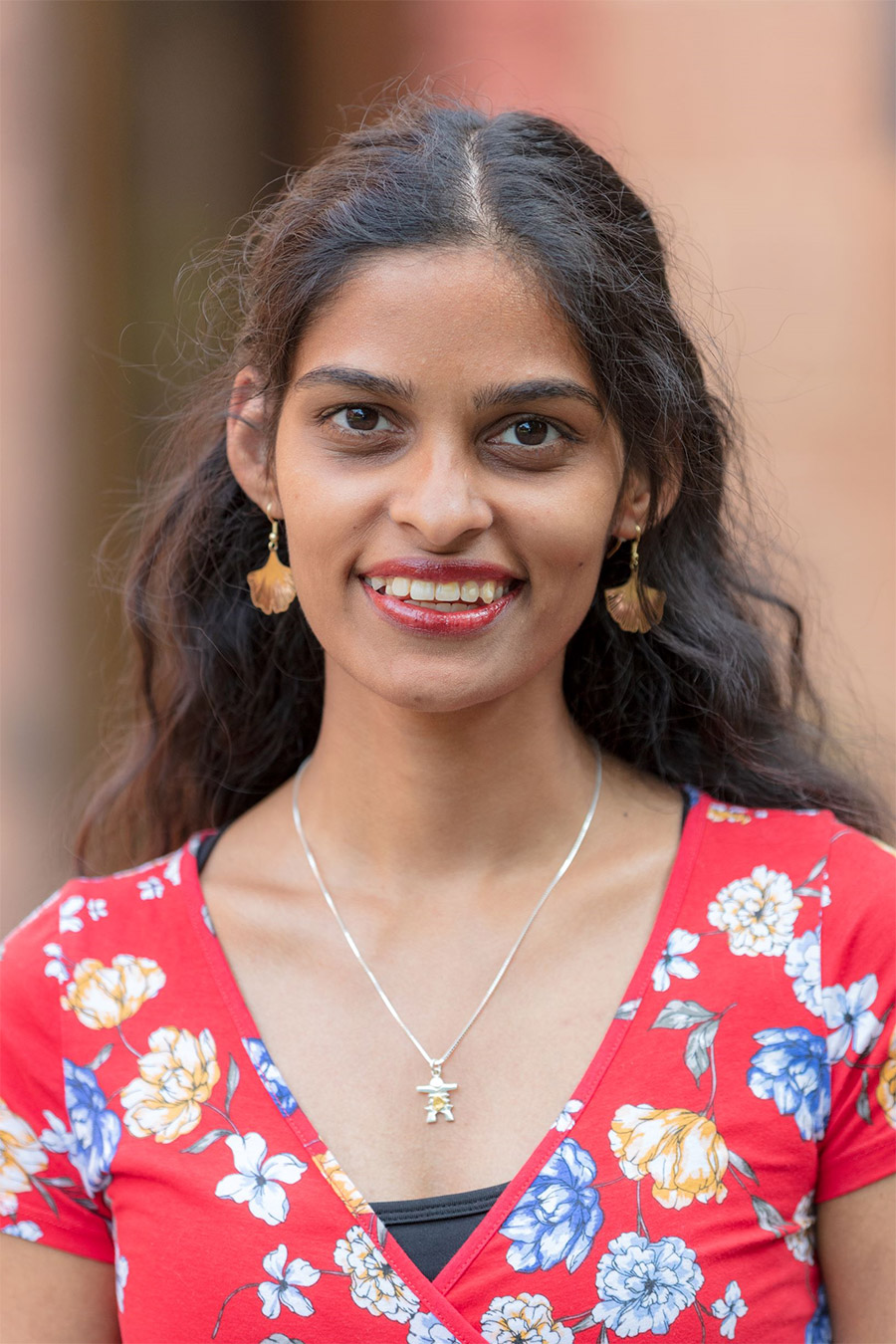 Swapna Mylabathula
Swapna is an MD/PhD Candidate and McLaughlin Scholar at the University of Toronto, with an aim of becoming a clinician scientist. Her research under the supervision of Dr. Charles Tator focuses on concussion policy and helped inform the newest concussion policy in Ontario, Rowan's Law. Together with her twin sister, she co-developed a Pan-Canadian Concussion Strategy, consulted on provincial concussion policy, co-delivered a TEDx Talk, and they recently presented recommendations to Parliament. Swapna has been involved in the field of concussions over the past decade as an advocate and policy consultant across Canada, as well as a researcher and clinical trainee at the University of Toronto. She is honoured to have been recognized as one of the top 50 most influential Torontonians [Grid TO Magazine] and as an Urban Hero [Toronto Community News] for her contributions to the field. She is passionate about science communication and outreach, and engages in it with her twin sister as the @steam.sisters on Instagram, and on social media, television, and various podcasts - most recently talking about non-sport concussion on TVO's The Agenda this month. Sport [particularly hockey!] is one of her favourite hobbies, and is what originally sparked her interest in concussions.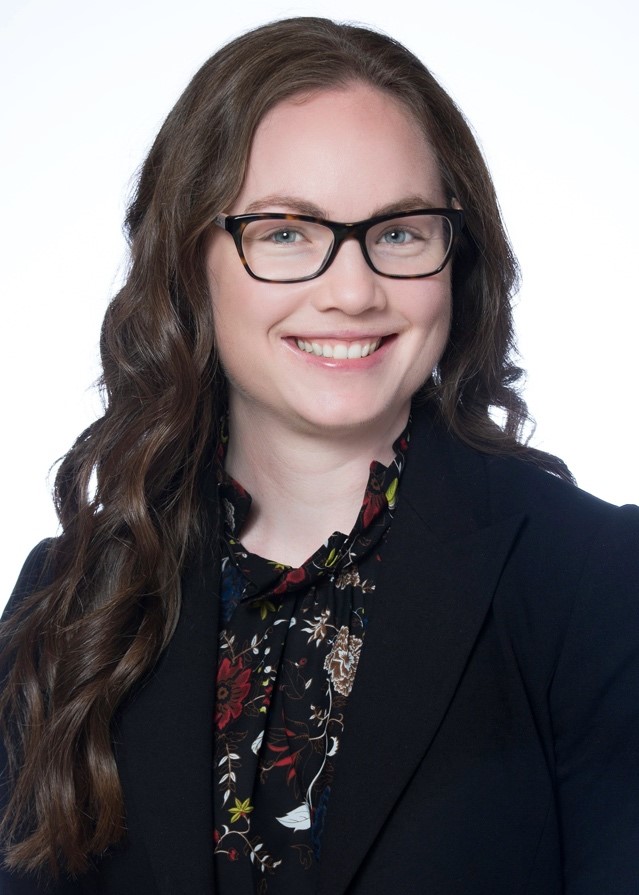 Dr. Claire Sandoe
MD, MSc, FRCPC

Clinical Associate, Women's College Hospital Centre for Headache
Dr. Claire Sandoe, MD, MSc, FRCPC is a neurologist at the Women's College Hospital Centre for Headache in Toronto, Canada. She completed her medical degree and a Masters of Neuroscience at McGill University, her neurology residency at the University of Toronto, and a fellowship in Headache Medicine at the University of Toronto under the supervision of Dr. Christine Lay. She serves on the editorial board of the American Migraine Foundation, and is a member of the American Headache Society Electronic Media committee.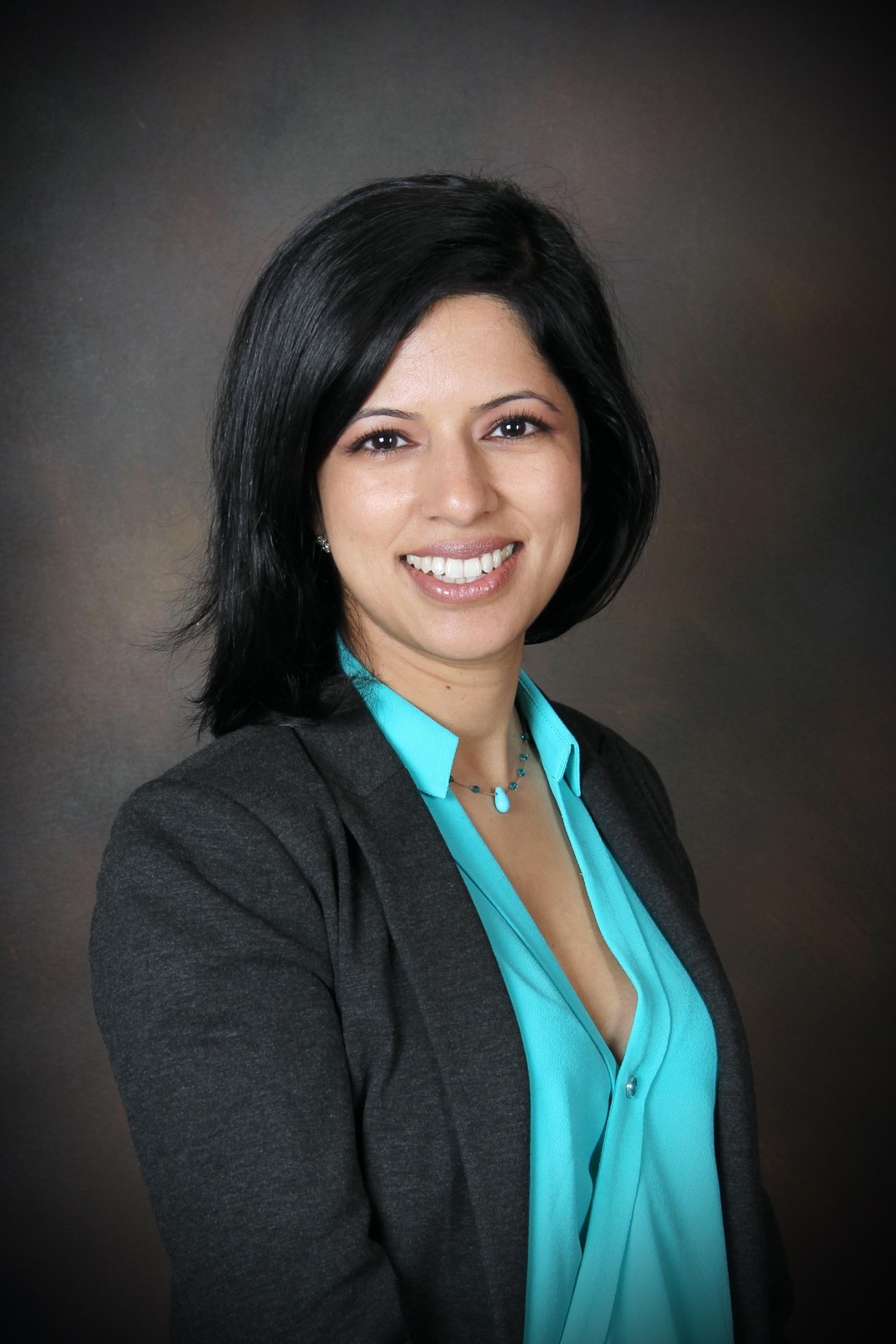 Shaleen Sulway
Co-director Vestibular Health, Hertz Clinic for Meniere's Disease and Vestibular Dysfunction, University Health Network
Shaleen Sulway is currently the Co-director of Vestibular Health, a Vestibular Rehabilitation program that operates within the Hertz Clinic for Meniere's and Vestibular Dysfunction at the University Health Network (Toronto). She is a physiotherapist with 20 years of clinical experience, half of her clinical career solely dedicated to her practice of helping patients with dizziness and balance disorders.

She is an advocate of interdisciplinary care and is a key member of the team that collaboratively assesses and treats patients suffering from complex vestibular conditions, including post head injury patients. Her research supports that the multidisciplinary team approach is needed to achieve best outcomes in these clients suffering from complex dizziness.

She has completed her vestibular rehabilitation certification from Emory University in Atlanta and further trained at Duke University in North Carolina. Shaleen is active with clinical education and research and has a keen interest in the area of falls prevention.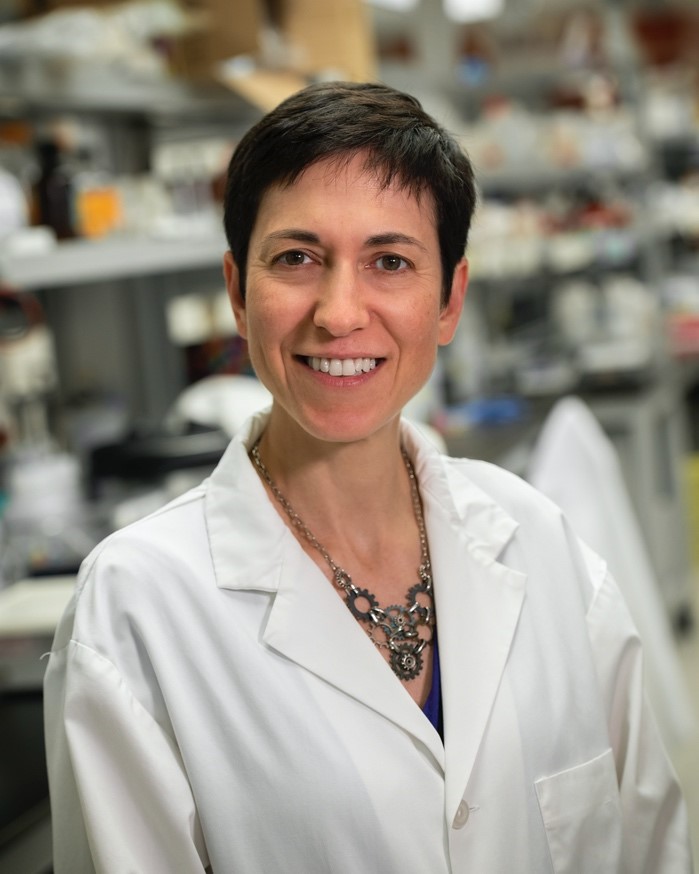 Dr. Carmella Tartaglia
M.D., FRCPC

Marion and Gerald Soloway Chair in Brain Injury and Concussion Research;
Associate Professor, Tanz Centre for Research in Neurodegenerative Diseases, University of Toronto;
Cognitive Neurologist, Memory Clinic - Toronto Western Hospital;
Director Memory Clinical Trials Unit
Dr. Tartaglia is an Associate Professor at the University of Toronto. She received her medical degree from McGill University, completed her residency at the Western University and did a clinical/research fellowship in Cognitive/Behavioral neurology at the University of California, San Francisco Memory and Aging Center. She is a cognitive-behavioral neurologist at the UHN Memory Clinic where she sees patients with neurodegenerative diseases and persistent symptoms of concussion. She is a scientist at the Tanz Centre for Research in Neurodegenerative Diseases where she uses a multi-modal approach for biomarker discovery to facilitate early detection of neurodegenerative diseases including chronic traumatic encephalopathy. An emerging interest of Dr. Tartaglia is the role of concussion in dementia, both in athletes and in members of the general population. The ultimate goal of her research programs is to develop biomarkers for early detection of disease so as to provide treatments to her patients. She holds the Marion and Gerald Soloway Chair in Brain Injury and Concussion Research. She is on the board of the Alzheimer's Society of Toronto and on the Scientific Advisory Committee of PSP Canada, Brain Injury Canada and the Women's Brain Project.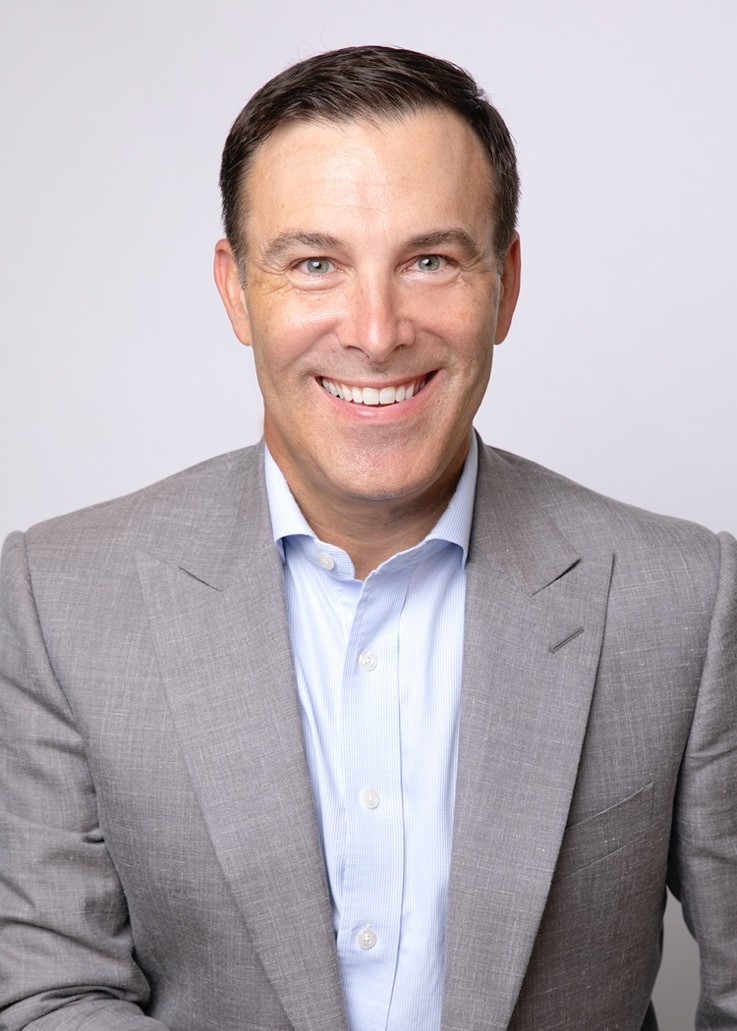 Dr. Roger Zemek
M.D., FRCPC
Professor, Dept of Pediatrics and Emergency Medicine, University of Ottawa;
Senior Scientist and Director of the Clinical Research Unit, Children's Hospital of Eastern Ontario Research Institute;
Clinical Research Chair in Pediatric Concussion, University of Ottawa;
Chair, Pediatric Emergency Research Canada (PERC) Network;
Scientific Director, 360 Concussion Care
Roger Zemek is a Pediatric Emergency physician, a Professor and Tier-1 Clinical Research Chair in Pediatric Concussion at the University of Ottawa, a Senior Scientist at the Children's Hospital of Eastern Ontario (CHEO) Research Institute, Director of the Clinical Research Unit, and Program Lead of the Evidence-to-Practice Program for CHEO RI. He hold several national and international leadership positions including Chair of the national Pediatric Emergency Research Canada (PERC) network, and co-lead for the Living Guidelines for the Diagnosis and Management of Pediatric Concussion. His program of research has helped to advance the care and management of pediatric concussion through the derivation and validation of a clinical prediction score for prolonged recovery (5P study), and has helped provide key evidence for the paradigm shift in the acute post-injury management which now recommends the assimilation of early physical activity in order to promote recovery.