Speakers
---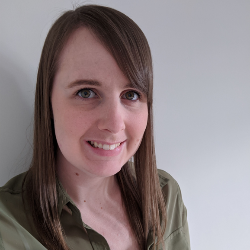 Nadine Adam
Health Canada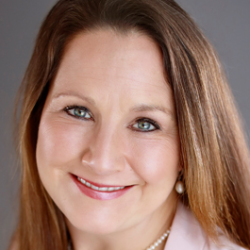 Dr. Pascale Champagne
Director General of the Energy, Mining and Environment Research Centre.
Dr. Pascale Champagne holds a Ph.D. in Environmental Health Engineering from Carleton University (Ottawa), is a member of the Professional Engineers of Ontario and has over 20 years of teaching and research experience. She was a professor at Carleton University and then at Queen's University (in Kingston), and has been Scientific Director at the Institut national de la recherche scientifique since September 2020. She has received numerous awards, including the prestigious Brockhouse Canada Prize (2019) for Interdisciplinary Research in Science and Engineering from the Natural Sciences and Engineering Research Council of Canada, in collaboration with three researchers. Dr. Pascale Champagne is also a member of the Royal Society of Canada's College of New Scholars, Artists and Scientists (2014) and winner of the Federation of Canadian Municipalities' 2020 Sustainable Communities Awards: Water. Dr. Champagne is recognized for her expertise in developing bioenergy sources and bioproducts from renewable materials, alternative water and waste management technologies, as well as sustainable environmental processes. At Queen's University, she recruited and trained over 230 research associates, postdoctoral fellows, students and highly qualified personnel. Holder of a Natural Science and Engineering Research Council Canada Research Chair in Bioresource Engineering from 2005 to 2020 (Queen's University), she also served as director of the Beaty Water Research Centre from 2017 to 2020. Dr. Champagne has over 470 scientific publications.
Carolyn Cross
Chief Executive Officer of Ondine Biomedical Inc. and NRC Council member
Carolyn Cross is the Founder and Chief Executive Officer of Ondine Biomedical Inc., a Vancouver, Canada based company that is the global leader in photodisinfection-based therapies for the treatment and prevention of multi-drug resistant infections. Ms. Cross served on Canada's National Research Council (2015-2021), including on NRC's Departmental Audit Committee. She is a Board Member and Treasurer of the International Photodynamic Association since 2011. She has published research in peer reviewed journals. Ms. Cross has over 30 years' direct experience with early stage companies and public market securities. Earlier in her career, Ms. Cross was responsible for managing pension, pooled, mutual and private client funds as a Vice President with Royal Bank Investment Management Inc. Ms. Cross is a Chartered Financial Analyst (CFA), and has an MBA from York University and an HBA from the University of Western Ontario. Her corporate governance experience includes service on a number of private and public Boards and Audit and Finance Committees, including Greystone Capital Management Inc. (Regina), Canadian Foundation for Innovation ('CFI', Ottawa) and Canadian Light Source Inc. ('CLS', Saskatoon), Canada's national synchrotron light source and research facility. She sits on the Advisory Council of the University of Windsor's Odette World Health Innovation Network (WIN). She served on the McGill Dental School Advisory Board for 8 years. She is the Chair and Founding Board Member of the Women's Economic Business Advisory Council and a Founding Member of the EY Global Women in Business Advisory Council. Awards include the Meritorious Service Cross by the Governor General of Canada, the Queen Elizabeth II Diamond Jubilee Award from the Government of Canada, the President's Award from the Women Presidents' Organization, the Wendy MacDonald Entrepreneurship Award from the Vancouver Board of Trade, the Innovation and Global Growth Award from The BMO Financial Group and the YWCA Metro Vancouver Woman of Distinction Award for Entrepreneurship and Innovation.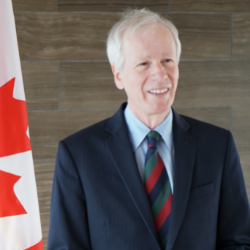 The Honourable Stéphane Dion
Ambassador to Germany and Special Envoy to the European Union and Europe
Stéphane Dion presented his credentials as Canada's Ambassador to Germany on June 6, 2017. Prior to his appointment, M. Dion was Canada's Minister of Foreign Affairs from November 2015 until January 2017, where he championed Canadian leadership in the world on crucial global interests including promotion of universal human rights, peace and stability efforts, the global climate challenge and Canada's commitment to multilateralism. He was previously Minister of the Environment from 2004 to 2005, when he secured what is praised as one of the greenest budgets in the history of Canada and, in 2005, chaired the United Nations Conference on Climate Change (COP11/MOP1) where he reconciled the diverging interests of member countries so that decisions could be taken to effectively implement the Kyoto Protocol. As Minister responsible for Official Languages (2001-2003), he crafted and launched the Action Plan for Official Languages, still used as a reference today. Serving as Minister of Intergovernmental Affairs between 1996 and 2003, longer than any other Canadian since Confederation, he played a primary role promoting Canadian unity. In 2006, Mr. Dion was elected as Leader of the Liberal Party of Canada and became Leader of the Official Opposition in the Canadian House of Commons, a position that he retained until 2008. M. Dion served as a Member of Parliament first in 1996 and was re-elected seven consecutive times. Before entering politics, Stéphane Dion taught Political Science at Université de Moncton in 1984, then at Université de Montréal from 1984 to 1995. He has authored many scientific articles and books on Public Administration, Organizational Studies, Political Institutions and Environmental Policies. He also sat on the External Advisory Board of the Yale Climate and Energy Institute from 2011 until November 2015.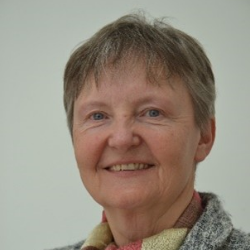 PD Dr. Marlies Dorlöchter
Project Management Agency at the German Aerospace Center (DLR-PT) - Health Division –
ERA-Net NEURON Marlies Dorlöchter is the coordinator of the ERA-Net NEURON. In 2003, she initiated on behalf of the German Federal Ministry of Education and Research the 'Network of European Funding for Neuroscience Research' together with founding partners from Israel, Luxemburg, and Poland. Over the years, ministries and funding agencies from 28 countries in and beyond Europe have been collaborating in the ERA-Net NEURON. Along a common research agenda and with support from the EU Commission, they promote research in the areas of brain health and diseases, e.g. through grants for collaborative transnational research projects. Canada has entered the network in 2009 and is a very active and successful partner. Positions: 1999 - current German Aerospace Center, Project Management Agency in the German Aerospace Center (DLR), since 2006 Head of Neuroscience unit, since 2015 Head of Department International Health Research 1998 - 1999 Guest researcher: Shanghai Normal University, China, and University of Bonn (Institute of Zoophysiology) 1986 - 1998 Postdoc positions: University of Bonn (Institute of Physiology II), University of Southern California (Dept. Biological Sciences, Neurobiology), Los Angeles, and University of Aachen (Institute of Biology II) 1985 - 1986 PhD-fellowship of the University of Münster 1981 - 1985 Research assistant: University of Münster, Institute of Zoology Education: 1996 Habilitation: University of Aachen, Cellular mechanisms of information processing in the nervous system 1986 Dr. rer. nat., University of Münster 1981 Diploma Biology, University of Münster, Biology, major in Zoology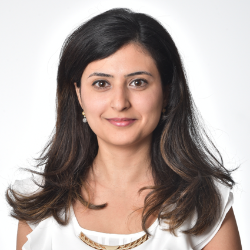 Josette El Haddad
National Research Council Canada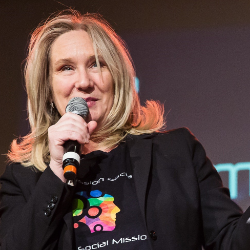 Valentine Goddard
Founder and Director, AI Impact Alliance
Member of the Advisory Council on AI of Canada
United Nations expert in AI Policy and Governance
Valentine Goddard is a United Nations expert in AI Policy and Governance and a member of the Advisory Council on AI of Canada. Lawyer, certified mediator and inter-arts curator, Ms. Goddard is the founder and executive director of AI Impact Alliance, an independent non-profit organization whose mission is to facilitate a responsible implementation of AI, and accelerate the achievement of the 17 UN's Sustainable Development Goals (SDGs). AI Impact Alliance is a founding member of the International Observatory on the Ethical and Social Impact of AI (OBVIA) and the lead architect of the AI on a Social Mission Conference.  Ms. Goddard sits on several committees related to the social and legal implications of AI, has taught courses on AI's ethics, contributed to regulatory and policy innovation, while being regularly invited to speak at international conferences. Her recent work has underscored the importance of interdisciplinary approaches to AI, the power of women in digital economies, and detailed emerging legal models of data governance in natural resource management.  In her multidisciplinary and applied approach to AI ethics, she places special emphasis on human dignity, having initiated throughout her career cultural and social mediation projects promoting civic engagement and human rights. She is an elected member of the board of administrators of the Montreal Museum of Fine Arts.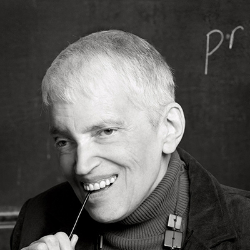 Dr. Agnes Herzberg
Professor Emeritus, Department of Mathematics and Statistics at Queen's University, Canada
Professor Agnes M. Herzberg, Professor Emeritus of Mathematics and Statistics at Queen's University in Kingston, Ontario, began her career with a National Research Council of Canada Post-Doctorate Overseas Fellowship at Birkbeck College and Imperial College of Science and Technology, University of London. During her subsequent two decades as Lecturer at Imperial College, she also spent periods of time at the University of California, Berkeley; University of Washington, Seattle; and the Mathematics Research Center at the University of Wisconsin, Madison. In 1988, she moved to Queen's University, which has since been the base of her professional activities. Dr. Herzberg's research interests have been concerned with the statistical design of experiments and have included contributions to the design of clinical trials in medicine. She has worked with many collaborators around the world. In a recent paper about the popular Sudoku puzzle, Dr. Herzberg and her co-author Dr. Ram Murty showed interesting properties of these puzzles including the possibility of using them for data compression. As founding editor of Short Book Reviews, a publication of the International Statistical Institute, she handled over 12,500 volumes during her twenty-six years at the helm. Dr. Herzberg's participation in the Statistical Society of Canada (SSC) included serving as President. She received the SSC Service Award, and in 2008 was elected to the Royal Society of Canada "for her pioneering contributions to statistics". Convinced of the enriching benefits of interdisciplinary exchange, Dr. Herzberg has promoted this ideal for scholarly gatherings. She established the Conference on Statistics, Science and Public Policy at Herstmonceux Castle in the United Kingdom: the annual event, inspired by her father, Nobel Laureate Dr. Gerhard Herzberg, brings together an international mix of scientists, politicians, civil servants and journalists to address significant policy issues. The conferences now spanning nearly a quarter century are summarized in published proceedings. Dr. Herzberg received an Honorary Doctorate of Laws from the University of Saskatchewan, Saskatoon, in 2018.
Photo by V. Tony Hauser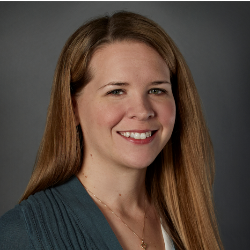 Nicole Heshka
Natural Resources Canada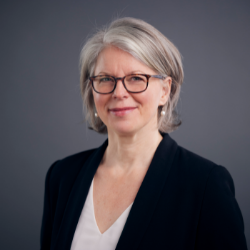 Dr. Marie-Pierre Ippersiel
President and Chief Executive Officer PRIMA Québec and co-chair of Canada Net-Zero Advisory Body
Marie-Pierre Ippersiel is President and Chief Executive Officer at PRIMA Québec. Prior to this, she spent over six years working as Vice-President for the cleantech industry cluster Écotech Québec. Among other responsibilities, she managed the cluster's operations, coordinated steering committees and developed a variety of content (dissertations, studies, etc.). As Research Advisor for the Montreal Metropolitan Community (MMC) between 2004 and 2010, she helped implement the primary tools used in the Greater Montréal Economic Development Plan, including the cluster strategy. In 2003, she produced a notice on innovation in Quebec municipalities for the Conseil de la science et de la technologie. Ms. Ippersiel holds a PhD in Urban Studies from the INRS – Centre Urbanisation Culture Société, where she focused on science/industry relations and technological support for SMEs in college technology transfer centres. She took part in the Governor General's Canadian Leadership Conference in 2017. She also sits on the boards of directors for NanoCanada, Green Surface Engineering for Advanced Manufacturing Strategic Network, ADRIQ, Institut national de la recherche scientifiques (INRS) and she is co-chair of the Net-Zero Advisory Body.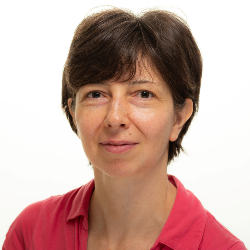 Svetlana Kiritchenko
National Research Council Canada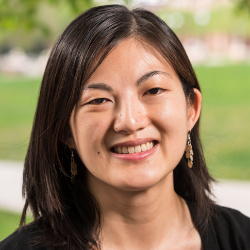 Vivian Lau
Defence Research and Development Canada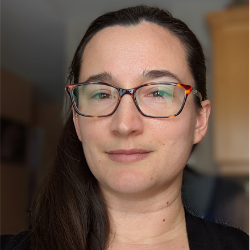 Julie Leblanc
Canadian Nuclear Safety Commission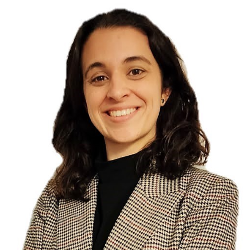 Belén Llopis-Mengual
RWTH Aachen University, Germany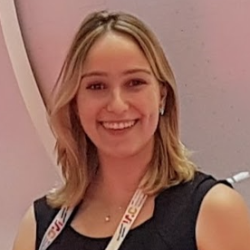 Chloé Mireault-Lecourt
Canadian Space Agency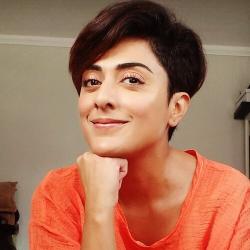 Saadia Muzaffar
Founder of TechGirls Canada, the hub for Canadian women in science, technology, engineering, and math - and co-founder of Tech Reset Canada
Saadia Muzaffar is a tech entrepreneur, author, and passionate advocate of responsible innovation, decent work for everyone, and prosperity of immigrant talent in STEM. She is the founder of TechGirls Canada, the hub for Canadian women in science, technology, engineering, and math - and co-founder of Tech Reset Canada, a group of business people, technologists, and other residents advocating for innovation that is focused on the public good. In 2017, she was featured in Canada 150 Women, a book about 150 of the most influential and groundbreaking women in Canada. She is honoured to serve on the board of Women's Shelters Canada and the advisory board for the University of Guelph's Centre for Advancing Responsible and Ethical Artificial Intelligence (CARE-AI)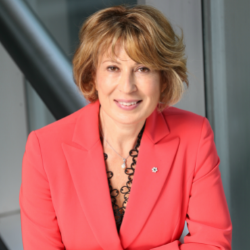 Dr. Mona Nemer
Canada's Chief Science Advisor
Dr. Mona Nemer is the Chief Science Advisor to Canada's Prime Minister, Minister of Innovation, Science and Industry, and Cabinet. Her mandate is to provide advice on issues related to science and government policies that support it. This includes advising on ways to ensure that science is considered in policy decisions and that government science is fully available to the public. Before becoming the Chief Science Advisor, Dr. Nemer was Professor and Vice-President of Research at the University of Ottawa and Director of the school's Molecular Genetics and Cardiac Regeneration Laboratory. She holds a PhD in Chemistry from McGill University and did post-doctoral training in molecular biology at the Institut de Recherche Clinique de Montréal and Columbia University. Dr. Nemer is a leader in the area of molecular cardiology; she has discovered several genes essential for normal heart development and function. Her work has contributed to the development of diagnostic tests for heart failure and the genetics of cardiac birth defects. She has published more than 200 highly cited scientific articles and trained over 100 students from around the world. Dr. Nemer is a member of the Order of Canada, a fellow of the Academy of Sciences of the Royal Society of Canada, a knight of the Ordre national du Québec and a knight of the French Republic's Ordre national du Mérite. She is also a fellow of the American Association for the Advancement of Science, and a member of the American Academy of Arts and Sciences. She has also been awarded honorary doctorates from France, Finland and Lebanon. In 2018, Dr. Nemer was awarded the Arthur Wynne Gold Medal by the Canadian Society for Molecular Biosciences.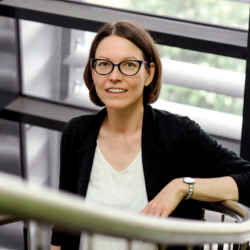 Prof. Dr.-Ing. Ina Schaefer
Professor of Software Engineering and Automotive Informatics at the TU Braunschweig
Prof. Dr.-Ing. Ina Schaefer is a full professor of Software Engineering and Automotive Informatics at the TU Braunschweig since 2012. Her research interests are correctness-by-construction engineering, software testing and verification, and variability management of software-intensive systems. She was co-chair of the Expert Committee on the transformation of the automotive industry at the German Federal Ministry of Economics (BMWi) in 2021. Since 2019, she heads the research field Digitalization at the Lower Saxony Research Center for Vehicle Technology at TU Braunschweig.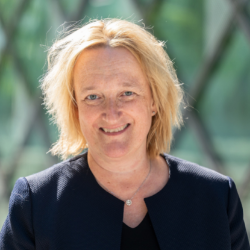 Prof. Dr.-Ing. Ina Schieferdecker
Director-General for Research for Technological Sovereignty and Innovation at the Federal Ministry of Education and Research, Germany
Prof. Dr.-Ing. Ina Schieferdecker is Director-General for Research for Technological Sovereignty and Innovation at the Federal Ministry of Education and Research (BMBF). Initiatives related to modern key technologies including for example quantum technologies, material technologies, microelectronics, communication, software and AI technologies as well as future of work and value creation are located in this directorate. Before joining the BMBF, Prof. Dr. Schieferdecker was Director of the Fraunhofer Institute for Open Communication Systems (FOKUS), Professor for Quality Engineering of Open Distributed Systems at TU Berlin and Director of the Weizenbaum Institute for the Networked Society – The German Internet Institute. She is a member of the National Academy of Science and Engineering (acatech) and has been a member of the German Advisory Council on Global Change (WBGU), the Hightech Forum 2025 (HTF), the Science Platform Sustainability 2030 and the Board of Technologiestiftung Berlin (TSB). She has received various awards for her scientific work such as the EUREKA Innovation Award and the Alfried Krupp von Bohlen und Halbach Award for Young Professors.
Gerhard Schlaudraff
Deputy Head of Mission at the Federal Republic of Germany to Canada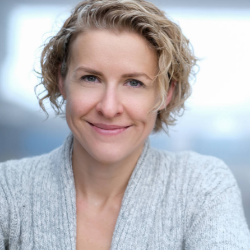 Dr. Stephanie Simmons
Chief Quantum Officer at Photonic Inc. and Assistant Professor at Simon Fraser University
Dr. Stephanie Simmons is an Assistant Professor, Canada Research Chair, and CIFAR Fellow, based out of the Department of Physics at Simon Fraser University (SFU), and is the Founder and Chief Quantum Officer of Photonic Inc. Her work on silicon quantum technologies was awarded a Physics World Top Ten Breakthrough of the Year of 2013 and again in 2015, and she is one of only 5 individuals to have ever won this award twice. She was named one of Canada's Top 40 Under 40 for 2020, and her work has been covered by the New York Times, CBC, BBC, Scientific American, the New Scientist, and many others. Stephanie Simmons, professeure adjointe, physique, Université Simon Fraser et Photonic Inc.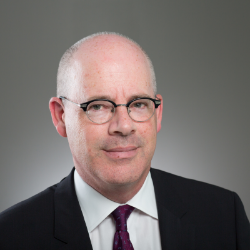 Iain Stewart
President, National Research Council Canada
In August 2016, Iain Stewart was appointed the 12th President of the National Research Council of Canada. His current term extends to September 2025. In September 2020, Mr. Stewart took a one-year leave of absence to become President of the Public Health Agency of Canada. He returned to the NRC in October 2021, after the successful implementation of Canada's national COVID-19 vaccine rollout. Prior to joining the NRC, Mr. Stewart was Associate Secretary of the Treasury Board Secretariat, and Assistant Deputy Minister, Policy, at the Department of Innovation, Science and Economic Development (ISED). At ISED, the Atlantic Canada Opportunities Agency, and as Assistant Vice‑President of Research at Dalhousie University, Mr. Stewart has held a range of executive positions focused on supporting business innovation and university research.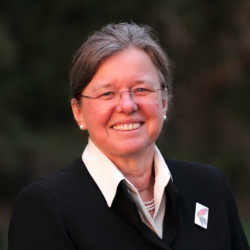 Dr. Geneviève Tanguay
Vice President Emerging Technologies, National Research Council Canada
In April 2016, Dr. Geneviève Tanguay joined the National Research Council of Canada as the first woman Vice-President Research. She leads the Emerging Technologies Division which oversees Nanotechnology, Metrology, Herzberg Astronomy and Astrophysics, Security and Disruptive Technologies, and Advanced Electronics and Photonics. As part of her remit, Dr. Tanguay is also responsible for NRC's support to TRIUMF. She chairs the NRC's Governing Committee on the Recruitment and Retention of Women and is responsible for coordinating interactions with Canadian universities. Dr. Tanguay also serves as the Canadian Co-Chair of the Canada-Germany Joint Science and Technology Cooperation Committee. Prior to joining NRC, she served as Vice-Rector Research, Creativity and Innovation at the University of Montreal, one of the four universities with the biggest volume of research in Canada. Prior to this, she served as the Assistant Deputy Minister responsible for Research, Innovation, Science and Society in the Quebec Government, responsible for preparing and implementing the Quebec Research and Innovation Strategy (2007-2010 and 2010-2013). She is an active member of boards for national and international organizations.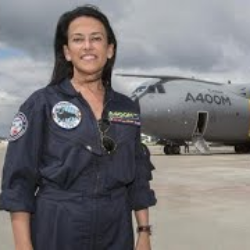 Grazia Vittadini
Chief Technology Officer at the aerospace group Rolls-Royce
Grazia Vittadini is the Chief Technology and Strategy Officer of Rolls-Royce. Prior to joining Rolls-Royce in November 2021, throughout her nearly 20-year career at Airbus, she covered a broad range of operations from Commercial Aircraft, Defence and Space to Technology and Innovation across the company. She was the first woman to be appointed to the Airbus Executive Committee as CTO. Grazia has always led transnational and diverse teams. Beyond her expertise in future mobility and sustainable aerospace, she has maintained a forward-thinking interdisciplinary approach, promoting innovation through fields like AI and quantum computing. Grazia is a member of the Siemens Supervisory Board and the Senate of the Fraunhofer-Gesellschaft. She also serves as advisor at the German Centre for Mobility of the Future (DZM) as well as at the Department of Aerospace Science and Technology of Politecnico di Milano (DAER). Born in Italy, Grazia grew up between Milan and the USA. She holds a pilot's license and graduated in Aeronautical Engineering from the Politecnico di Milano, where she specialized in Aerodynamics.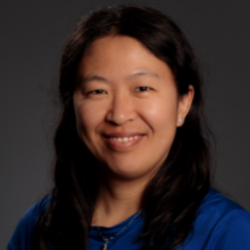 Merrina Zhang
National Research Council Canada