On behalf of Dr. Ivan Radovanovic and Dr. Joao Paulo Almeida, join us for the Cerebrovascular Surgery International Course (CSIC) taking place from Monday, September 12th – Friday, September 16th, 2022 at the Temerty Advanced Surgical Education and Simulation Centre in Toronto, ON Canada. During this five day course, attendees will be exposed to various training in open cerebrovascular surgery, and exposure to endovascular modalities and radiosurgery. Faculty and participants will discuss how these modalities can be incorporated in the armamentarium of the modern cerebrovascular surgeon. The CSIC is intended to provide a blended approach to learning as we host a comprehensive experience inclusive of, cadaveric wet labs, didactic lectures, and seminars to support in bridging the gap between knowledge and practice for early career neurosurgeons specializing in cerebrovascular surgery.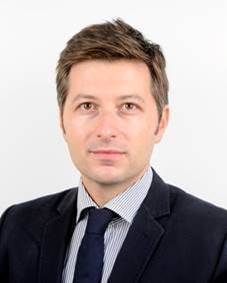 Ivan Radovanovic
MD PhD FMH (Swiss Board of Neurosurgery)
Baxter and Alma Ricard Chair in Neurosurgery
Active Staff, Division of Neurosurgery, Sprott Department of Surgery, University Health Network
Associate Professor, Department of Surgery, Temerty Faculty of Medicine, University of Toronto
Senior Scientist, Krembil Brain Institute
Joao Paulo Almeida,
MD PhD
Associate Surgeon
Department of Neurological Surgery
Mayo Clinic Florida
Jacksonville, Fl
Learning objectives include:
Making evidence-based recommendations for the management of cerebrovascular diseases including treatment selection of surgery, endovascular, radiosurgery or conservative management.
Combining clinical, anatomical, and radiological data to formulate a surgical treatment plan for specific case-based scenarios in cerebrovascular surgery.
Applying technical nuances and surgical techniques in a hands-on simulated wet lab to enhance workflow, and address both perceived and unperceived intra-operative challenges.
Register
Update Registration
Register
Event Dates
Monday, September 12 - Friday, September 16, 2022
Times in the program are in Eastern Daylight Time (EDT)
Event Locations
The Temerty Advanced Surgical Education and Simulation Centre located in the Michener Institute of Education at UHN Toronto, ON Canada
Information & Assistance
Conference Services
conferences@uhn.ca