Use of Trusts in Estate Planning
with Fiona Hunter
Thursday, September 29, 2022
Learning Options:
Live webinar with chat*
includes 60 day replay
9:00 am – 10:30 am (Pacific)
10:00 am – 11:30 am (Mountain)
11:00 am – 12:30 pm (Central)
12:00 pm – 1:30 pm (Eastern)
1:00 pm – 2:30 pm (Atlantic)
1:30 pm – 3:00 pm (Newfoundland)
*This program features real-time audio of the presenter with synchronized presentation slides, and a chat feature that allows for live Q & A. SK attendees please verify whether you align with Central (MB) or Mountain (AB) time based on season and location.
Registration Fee:
Save $25
Register on or before September 9, 2022
$140.00 + HST
Register after September 9, 2022
$165.00 + HST
CPD Credit Hours: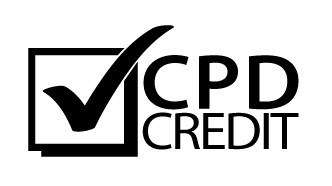 ON: This program contains 1.5 Substantive hours.
BC: This program has been approved for 1.5 CPD hours.
SK: This program has been approved for 1.5 CPD hours.
NB: CPD application is pending.
Lawyers in other mandatory CPD jurisdictions may count their attendance towards their CPD requirement/plan.

Seminar Partners is an Accredited Provider of Professionalism Content by the Law Society of Ontario and a pre-approved CPD Provider of the Law Society of British Columbia.

Technical Information:
Live webinars allow you to hear faculty and see their presentation slides, and ask questions by chat. There is no video feed of the presenter(s). You will need a current web browser (Chrome (Chrome works best), Safari, Firefox), a wired (better than wireless) connection to the Internet of at least 2 Mbps. You can test your internet speed/bandwidth here. If you miss the live program, you can access the archive, at your convenience, for 60 days.

Satisfaction Guarantee:
At Seminar Partners, we're proud of the quality of our programs and presenters. An overwhelming 98% of our participants say they would recommend the program they have taken to their colleagues. If, after having attended a program in its entirety, you are not satisfied that the program has enhanced your understanding of the subject, and you notify us of this in writing the same day, we will give you a credit toward another program of comparable price.
Who Should Attend
This basic level seminar is designed for wills and estates practitioners who have limited experience in trust law. It will also serve as an excellent refresher for more experienced estates and trusts lawyers.
About the Program
Think trusts are just for wealthy people with tax problems? Think again! Trusts are a flexible estate planning tool that can be used to meet a wide variety of goals and objectives. Understanding what trusts are, how they work, and when they're useful can help you determine if they fit within your client's estate plan. In this practical, easy to understand session, experienced trusts practitioner Fiona Hunter provides current guidance on the basics of trust law and the use of trusts as an estate planning tool. You will learn:
when, why and how to use trusts;
the purposes, advantages and disadvantages of different types of trusts; and,
common errors practitioners make when advising clients about trusts.
While the concept of a trust may be relatively straightforward, trust strategies can be complex. Attend this program and further your understanding of trusts and whether they are an effective vehicle to help achieve your client's estate planning wishes. Register early and save!
Meet Your Presenter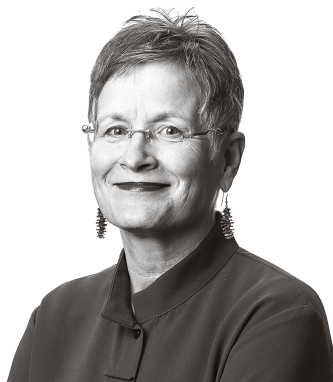 Fiona Hunter is a partner at Horne Coupar (named one of Canada's Top 5 Trusts & Estates Law Boutiques by Canadian Lawyer) in Victoria, BC. She practices exclusively in estate planning and estate litigation. Fiona has a Masters of Law in trusts and has written extensively about them and other estate planning matters, including Drafting Trusts and Wills Trusts in Canada (Lexis Nexis Canada 2020, 5th ed.). She teaches at professional development courses and has been an adjunct professor at the University of Victoria law school. She is qualified as an expert in trust law by the Supreme Court of BC. Fiona is active in the Society of Estate and Trust Practitioners. Since 2008, Fiona has been recognized by her peers for inclusion in "The Best Lawyers in Canada" publication in the field of Trust and Estates and as the "Lawyer of the Year" for 2013, 2014, 2016, 2018 and 2019 in the Vancouver/Vancouver Island area.
Schedule (Eastern)
12:00 pm - 1:30 pm
Welcome and Introduction
What is a trust?
How to choose the right trust: inter vivos or testamentary

Constituting a trust
Commonly used testamentary trusts
spouse trusts
trusts for minors and young adults
trusts for disabled beneficiaries
Commonly used inter vivos trusts
spouse trusts
alter ego and joint partner trusts
bare trusts
Program Wrap-up and Evaluation
Praise for Past Programs
"Fantastic job breaking difficult information down into digestible chunks that are very easy to absorb."
"Really enjoyed the presenter. Very thorough. I will be able to use this information in many files. Thank you."
"I really needed this. I'll definitely be changing the questions I ask."
"Very, very good program. Learned a lot in a short time. Have taken much less away from longer programs."
"Information provided was superb and helped to answer a lot of questions that I have!"
Register
Returning Registrant
Registration Fees
All costs are in Canadian dollars before taxes.
HST/GST: 848208492
Until September 9, 2022
| | |
| --- | --- |
| Use of Trusts in Estate Planning with Fiona Hunter, Thursday, September 29, 2022 | $140.00 |
After September 9, 2022
| | |
| --- | --- |
| Use of Trusts in Estate Planning with Fiona Hunter, Thursday, September 29, 2022 | $165.00 |
Groups Save!
Register 3+ attendees and save up to 25%. See our group discounts here. Contact jennifer@seminarpartners.ca.
For program information contact:
Jennifer Snoyer at
Tel. 647.352.8633 or
1.866.606.4212
Email: jennifer@seminarpartners.ca
For technical information or assistance using this site contact:
Support Team at:
Tel: 613.723.1166
support@myconferencesuite.com