Testamentary Capacity & Undue Influence in Estate Planning
with Geoffrey White & Mark Weintraub, Q.C.
Thursday, November 24, 2022
Learning Options:
Live webinar with chat*
includes 60 day replay
9:00 am – 10:30 am (Pacific)
10:00 am – 11:30 am (Mountain)
11:00 am – 12:30 pm (Central)
12:00 pm – 1:30 pm (Eastern)
1:00 pm – 2:30 pm (Atlantic)
1:30 pm – 3:00 pm (Newfoundland)
*This program features real-time audio of the presenter with synchronized presentation slides, and a chat feature that allows for live Q & A. SK attendees please verify whether you align with Central (MB) or Mountain (AB) time based on season and location.
Registration Fee:
Save $25
Register on or before November 4, 2022
$140.00 + HST
Register after November 4, 2022
$165.00 + HST
CPD Credit Hours: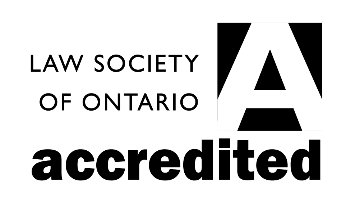 ON: This program contains 1.5 Professionalism hours.
BC: This program has been approved for 1.5 CPD hours of professional responsibility and ethics, client care & relations, and/or practice management.
SK: CPD application is pending.
NB: CPD application is pending.
Lawyers in other mandatory CPD jurisdictions may count their attendance towards their CPD requirement/plan.

Seminar Partners is an Accredited Provider of Professionalism Content by the Law Society of Ontario and a pre-approved CPD Provider of the Law Society of British Columbia.

Technical Information:
Live webinars allow you to hear faculty and see their presentation slides, and ask questions by chat. There is no video feed of the presenter(s). You will need a current web browser (Chrome (Chrome works best), Safari, Firefox), a wired (better than wireless) connection to the Internet of at least 2 Mbps. You can test your internet speed/bandwidth here. If you miss the live program, you can access the archive, at your convenience, for 60 days.

Satisfaction Guarantee:
At Seminar Partners, we're proud of the quality of our programs and presenters. An overwhelming 98% of our participants say they would recommend the program they have taken to their colleagues. If, after having attended a program in its entirety, you are not satisfied that the program has enhanced your understanding of the subject, and you notify us of this in writing the same day, we will give you a credit toward another program of comparable price.
Who Should Attend
Litigators, trusts and estates law lawyers, and general practitioners will benefit from attending this course.
About the Program
Will challenges are often based on claims that the testator lacked the capacity to execute a will, or that the will was the result of undue influence. These are not easy matters to assess, especially with new clients for whom you have no frame of reference. As a practitioner, you must assume that the will you are drafting could be contested and take clear steps to rule out issues of incapacity and undue influence, and build a record documenting your conclusions. This highly practical webinar featuring experienced estates counsel Mark Weintraub, Q.C. and Geoffrey White will review your duties when taking will planning instructions, offer practical techniques you can use to evaluate capacity and undue influence, and discuss how to better help or decline to help a prospective client, while protecting your practice from negligence claims. By the end of the program you will:
Better understand the concepts and context that govern testamentary capacity and undue influence
Be more alert to signs of testamentary incapacity or undue influence
Improve your ability to assist clients where capacity may be in issue, and respond to concerns of undue influence
Know how to protect yourself and assist the court by creating a complete and accurate record
Don't miss this condensed update exploring critical issues involved in assessing incapacity and undue influence in will planning engagements and in litigation!
Meet Your Presenters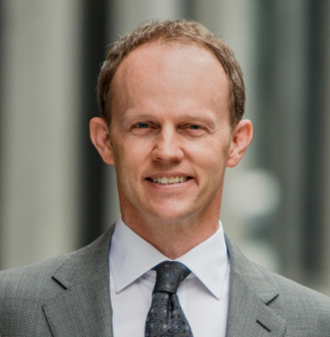 Geoff White is a senior estate, tax and charity lawyer with Clark Wilson LLP, with offices in Kelowna and Vancouver. Geoff's practice of 20+ years has given him a deep knowledge of the rules and laws that apply to wills, estates, trusts and related tax. Geoff has helped lead a number of industry initiatives, including implementation of the Wills, Estates and Succession Act (WESA) (2014), Editor of the BC Estate Probate Manual, and National Past-Chair of the Elder Law section of the CBA. He is the current President of the Law Foundation of BC. Geoff is a Certified Trust and Estate Practitioner and regularly speaks on topics of estates, trust and related tax matters. Geoff is listed in Best Lawyers in the category of Trusts and Estates.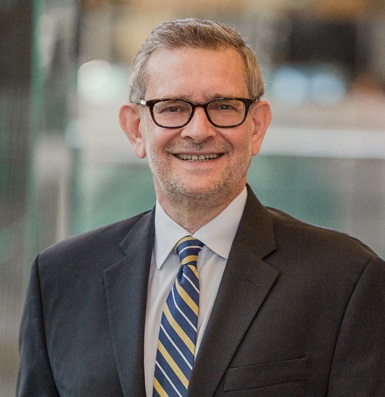 Mark S. Weintraub, Q.C., is a partner with Clark Wilson LLP in Vancouver. He is the firm's senior estate and trust litigator. He is a frequent presenter and author on issues related to estate and trust litigation. Mark has acted as counsel in a wide spectrum of litigation, including Wills Variation Act claims, negligent or fraudulent estate administration and wills and trusts interpretation, as well as claims involving elder abuse. Mark is a contributing author to the British Columbia Law Society Wills and Estates Practice Checklist Manual (2016) and LexisNexis Online Practice Advisor – Estate Litigation – British Columbia Modules (2016-2018). Mark is ranked, by peer reviews, in Best Lawyers in Canada, Trusts and Estates and in the Distinguished category in Martindale-Hubbell's compendium.
Schedule (Eastern)
12:00 pm - 1:30 pm
Welcome and Introduction
Testamentary Capacity
Definition of Testamentary Capacity
Timing of Capacity
Presumption of Testamentary Capacity
Test for Capacity
Delusions
Doctrine of Suspicious Circumstances & Examples
Undue Influence

Definition
Burden of Proof
Indicators of Undue Influence
Rebutting a Presumption of Undue Influence
Solicitor's Obligations
Medical Assessments
Wrap-up and Program Evaluation
Register
Returning Registrant
Registration Fees
All costs are in Canadian dollars before taxes.
HST/GST: 848208492
Until November 4, 2022
| | |
| --- | --- |
| Testamentary Capacity & Undue Influence in Estate Planning with Geoffrey White & Mark Weintraub, Q.C., Thursday, November 24, 2022 | $140.00 |
After November 4, 2022
| | |
| --- | --- |
| Testamentary Capacity & Undue Influence in Estate Planning with Geoffrey White & Mark Weintraub, Q.C., Thursday, November 24, 2022 | $165.00 |
Groups Save!
Register 3+ attendees and save up to 25%. See our group discounts here. Contact jennifer@seminarpartners.ca.
For program information contact:
Jennifer Snoyer at
Tel. 647.352.8633 or
1.866.606.4212
Email: jennifer@seminarpartners.ca
For technical information or assistance using this site contact:
Support Team at:
Tel: 613.723.1166
support@myconferencesuite.com