The Ten Evidence "Rules" Every Family Law Lawyer Needs to Know
with Professor Rollie Thompson, Q.C.
Thursday, November 12, 2020
Learning Options:
Live webinar with chat*
includes 60 day replay
9:00 am – 10:30 am (Pacific)
10:00 am – 11:30 am (Mountain)
11:00 am – 12:30 pm (Central)
12:00 pm – 1:30 pm (Eastern)
1:00 pm – 2:30 pm (Atlantic)
1:30 pm – 3:00 pm (Newfoundland)
*This program features real-time audio of the presenter with synchronized presentation slides, and a chat feature that allows for live Q & A. SK attendees please verify whether you align with Central (MB) or Mountain (AB) time based on season and location.
Registration Fee:
Save $25
Register on or before October 23, 2020
$140.00 + HST
Register after October 23, 2020
$165.00 + HST
ORGet this webinar for $0 with an Annual Loyalty Pass
CPD Credit Hours:
BC: This program has been approved for 1.5 CPD hours, including 0.5 hours of professional responsibility and ethics, client care & relations, &/or practice management.
ON: This program contains 1.0 Substantive hour and 0.5 Professionalism hours.
SK: This program has been approved for 1.5 CPD hours, 0.5 hours of which qualifies as ethics.
NB: CPD application is pending.
Lawyers in all other mandatory CPD jurisdictions may count their actual attendance at the program towards their CPD requirement/plan.
Seminar Partners is an Accredited Provider of Professionalism Content by the Law Society of Ontario, and a pre-approved CPD Provider of the Law Society of British Columbia.
Technical Information:
Live webinars allow you to hear faculty and see their presentation slides, and ask questions by chat. There is no video feed of the presenter(s). You will need a current web browser (Chrome, Safari, Firefox, Internet Explorer), a wired (better than wireless) connection to the Internet of at least 2 Mbps, and Adobe Flash Player 12 or higher. You can test your internet speed/bandwidth here. You can find out whether you have Adobe Flash Player installed here. You can download the player directly here. If you miss the live program, you can access the archive, at your convenience, for 60 days.
Satisfaction Guarantee:
At Seminar Partners, we're proud of the quality of our programs and presenters. An overwhelming 98% of our participants say they would recommend the program they have taken to their colleagues. If, after having attended a program in its entirety, you are not satisfied that the program has enhanced your understanding of the subject, and you notify us of this in writing the same day, we will give you a credit toward another program of comparable price.
Who Should Attend
This common-sense guide to important evidentiary rules and practices in "private" family law cases will be of equal interest to both new and experienced family law practitioners.
About the Program
Yes, there are evidence "rules" that have real application in family law cases! There are also fundamental purposes that evidence law must serve in family law cases, including the need for accuracy, efficiency and fairness; reducing conflict; maintaining and encouraging family relationships; and, ensuring the best interest of the child. Knowing the rules and the principles they serve can make an important difference in your ability to anticipate the rulings you will require and as a result, the decisions you make about preparing your evidence and your witnesses. In this convenient, highly practical program, noted Law Professor Rollie Thompson, Q.C. breaks down some of the evidentiary issues that most frequently arise in family law cases. Professor Thompson provides a summary of the rule, the relevant legal authorities, and helpful procedural tips. In just 90 minutes you'll gain fresh insights and new strategies for managing important family law evidentiary issues such as:
Impeaching and Supporting Credibility;
Illegally-Obtained Recordings and Emails; and
Privilege for Settlement
Professor Thompson will not cover evidence issues specific to child protection, but instead will focus on the general range of "private" family law cases. Whether you're new to family law or a veteran practitioner, attending this webinar will help you better understand the principles and procedures surrounding the evidence in your next case. Register early to avoid disappointment!
Meet Your Presenter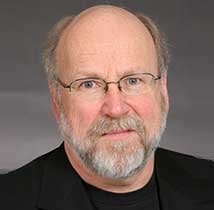 Professor Rollie Thompson, Q.C. received his law degree from Dalhousie University and a B.A. with Honours in Economics and Political Science from McGill University. Called to the bar in Nova Scotia in 1980, he has been a Professor at the Schulich School of Law at Dalhousie University since 1982, earning full professor status in 1992. He was the Executive Director of Dalhousie Legal Aid Service from 1982 to 1985, and 1991 to 1994. He co-directed the Spousal Support Advisory Guidelines Project for the Department of Justice (Canada) from 2001 to 2008. In 2011, he was appointed Queen's Counsel. He is the recipient of the 2001-2002 Dalhousie Law Alumni Association and the Dalhousie Law Students Society Award for Excellence in Teaching, the 2005 Vincent J. Pottier Award for Exceptional and Outstanding Contribution to Dalhousie Legal Aid Service, the 2016 Award for Teaching Excellence in the Osgoode Professional LLM, and the 2018 recipient (with Carol Rogerson) of one of the AFCC-Ontario's "10 in 10" 10th Anniversary Awards of Excellence in Family Justice. A prolific writer and presenter on family law topics, Professor Thompson is Editor of the Canadian Family Law Quarterly.
Schedule (Eastern)
12:00 pm - 1:30 pm
Welcome and Introduction
Relevance

Admissibility Procedure
Opinion: Lay and Expert
Hearsay and Its Exceptions
Business Records
The Rule in Browne v. Dunn
Impeaching and Supporting Credibility
Illegally-Obtained Recordings, Emails, etc.
Privilege for Settlement Negotiations
Privilege for Confidentiality
Program Wrap-up and Evaluation
Register
Returning Registrant
Registration Fees
All costs are in Canadian dollars before taxes.
HST/GST: 848208492
Until October 23, 2020
| | |
| --- | --- |
| The Ten Evidence ''Rules" Every Family Law Lawyer Needs to Know with Professor Rollie Thompson, Q.C. - November 12, 2020 | $140.00 |
After October 23, 2020
| | |
| --- | --- |
| The Ten Evidence ''Rules" Every Family Law Lawyer Needs to Know with Professor Rollie Thompson, Q.C. - November 12, 2020 | $165.00 |
Groups Save!
Register 3+ attendees and save up to 25%. See our group discounts here. Contact jennifer@seminarpartners.ca.
For program information contact:
Jennifer Snoyer at
Tel. 647.352.8633 or
1.866.606.4212
Email: jennifer@seminarpartners.ca
For technical information or assistance using this site contact:
Support Team at:
Tel: 613.723.1166
support@myconferencesuite.com