Social Media & Electronic Evidence: What's New?
with Professor Rob Currie
Thursday, September 30, 2021
Learning Options:
Live webinar with chat*
includes 60 day replay
9:00 am – 10:30 am (Pacific)
10:00 am – 11:30 am (Mountain)
11:00 am – 12:30 pm (Central)
12:00 pm – 1:30 pm (Eastern)
1:00 pm – 2:30 pm (Atlantic)
1:30 pm – 3:00 pm (Newfoundland)
*This program features real-time audio of the presenter with synchronized presentation slides, and a chat feature that allows for live Q & A. SK attendees please verify whether you align with Central (MB) or Mountain (AB) time based on season and location.
Registration Fee:
Save $25
Register on or before September 10, 2021
$140.00 + HST
Register after September 10, 2021
$165.00 + HST
CPD Credit Hours:
ON: This program contains 1.5 Substantive hours.
BC: This program has been approved for 1.5 CPD hours.
SK: This program has been approved for 1.5 CPD hours.
NB: This program has been approved for 1.5 CPD hours.
Lawyers in other mandatory CPD jurisdictions may count their attendance towards their CPD requirement/plan.

Seminar Partners is an Accredited Provider of Professionalism Content by the Law Society of Ontario and a pre-approved CPD Provider of the Law Society of British Columbia.

Technical Information:
Live webinars allow you to hear faculty and see their presentation slides, and ask questions by chat. There is no video feed of the presenter(s). You will need a current web browser (Chrome (Chrome works best), Safari, Firefox), a wired (better than wireless) connection to the Internet of at least 2 Mbps. You can test your internet speed/bandwidth here. If you miss the live program, you can access the archive, at your convenience, for 60 days.
Satisfaction Guarantee:
At Seminar Partners, we're proud of the quality of our programs and presenters. An overwhelming 98% of our participants say they would recommend the program they have taken to their colleagues. If, after having attended a program in its entirety, you are not satisfied that the program has enhanced your understanding of the subject, and you notify us of this in writing the same day, we will give you a credit toward another program of comparable price.
Who Should Attend
Civil and criminal litigators who want to stay up to date on recent evidentiary developments will find this presentation helpful.
About the Program
Social media has transformed human interactions and relations. For better or for worse, we now have more access than ever before to information about people's habits, work lives, lifestyles, whereabouts, friends, and even their communications. This treasure trove of electronic evidence has not been lost on lawyers, as nearly every day judges must grapple with the opportunities and challenges this material presents. Join Professor Rob Currie of the Schulich School of Law as he analyzes recent evidentiary considerations relating to the use of social media evidence, and electronic evidence generally, in both the civil and criminal settings. Using a combination of civil and criminal fact scenarios and audience polling, Professor Currie will answer practical questions about the correct standard for authentication, judicial notice, when expert evidence may be required for authentication, proving and challenging system integrity, and hearsay. By the end of the webinar, you'll have a better understanding of important issues counsel should consider when using social media in litigation, and a list of helpful cases you can add to your next trial binder.
Meet Your Presenter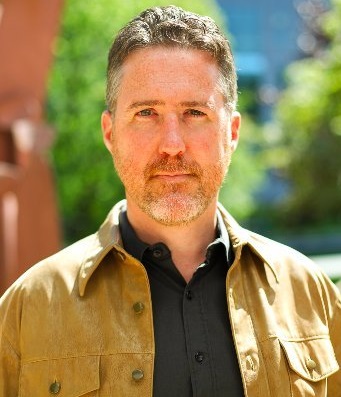 Rob Currie is Professor of Law at the Schulich School of Law, Dalhousie University, where his teaching areas include Canadian, International and Cross-border Criminal Law; Civil Procedure; Evidence; International Law; and Advocacy. He is a member in good standing of the Nova Scotia Barristers' Society and has appeared as counsel at all levels of court in Nova Scotia and the Federal Court. In 2017-2018 he served as Special Appeals Counsel at Nova Scotia Legal Aid in Halifax. He is a member and former Director of the Law & Technology Institute, and a former co-Editor of the Canadian Journal of Law & Technology. His 2010 book, International and Transnational Criminal Law, was shortlisted for the Walter Owen Book Prize for Outstanding Legal Literature in 2011. The 3rd edition of that book (now co-authored with Joseph Rikhof) was published in 2020. Professor Currie is also a co-author of the Annual Review of Criminal Law (Thomson Reuters). Professor Currie has authored and co-authored numerous articles and comments and his scholarly work has been cited at all levels of court, including the Supreme Court of Canada. He is a frequent contributor to CPD and judicial education seminars and is a past recipient of the Dalhousie Law Students' Society and Alumni Association Award for Excellence in Teaching.
Schedule (Eastern)
12:00 pm - 1:30 pm
Welcome and Introduction
Defining Social Media and Electronic Evidence
Digital Privacy and Section 8 of the Charter

Social Media and Jury Trials

Emojis in Evidence

Social Media as Evidence

Electronic Digital Evidence
Using Electronic Data as Evidence
Authentication
Best Evidence/System Integrity
Other Admissibility Issues
Program Wrap-up and Evaluation

Register
Returning Registrant
Registration Fees
All costs are in Canadian dollars before taxes.
HST/GST: 848208492
Until September 10, 2021
| | |
| --- | --- |
| Social Media & Electronic Evidence: What's New? with Professor Rob Currie, Thursday, September 30, 2021 | $140.00 |
After September 10, 2021
| | |
| --- | --- |
| Social Media & Electronic Evidence: What's New? with Professor Rob Currie, Thursday, September 30, 2021 | $165.00 |
Groups Save!
Register 3+ attendees and save up to 25%. See our group discounts here. Contact jennifer@seminarpartners.ca.
For program information contact:
Jennifer Snoyer at
Tel. 647.352.8633 or
1.866.606.4212
Email: jennifer@seminarpartners.ca
For technical information or assistance using this site contact:
Support Team at:
Tel: 613.723.1166
support@myconferencesuite.com