Navigating Difficult Conversations in Legal Practice
with Karmen Masson
Thursday, May 20, 2021
Learning Options:
Live webinar with chat*
includes 60 day replay
9:00 am – 10:30 am (Pacific)
10:00 am – 11:30 am (Mountain)
11:00 am – 12:30 pm (Central)
12:00 pm – 1:30 pm (Eastern)
1:00 pm – 2:30 pm (Atlantic)
1:30 pm – 3:00 pm (Newfoundland)
*This program features real-time audio of the presenter with synchronized presentation slides, and a chat feature that allows for live Q & A. SK attendees please verify whether you align with Central (MB) or Mountain (AB) time based on season and location.
Registration Fee:
Save $25
Register on or before May 14, 2021
$140.00 + HST
Register after May 14, 2021
$165.00 + HST
CPD Credit Hours: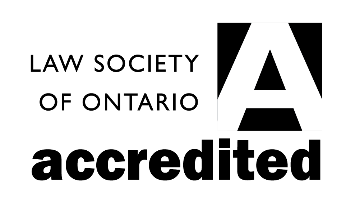 ON: This program contains 1.5 Professionalism hours.
BC: This program has been approved for 1.5 CPD hours of professional responsibility and ethics, client care & relations, and/or practice management.
SK: This program has been approved for 1.5 CPD hours, all of which qualifies as ethics.
NB: This program has been approved for 1.5 CPD hours.
Lawyers in other mandatory CPD jurisdictions may count their attendance towards their CPD requirement/plan.

Lawyers in other mandatory CPD jurisdictions may count their attendance towards their CPD requirement/plan.

Technical Information:
Live webinars allow you to hear faculty and see their presentation slides, and ask questions by chat. There is no video feed of the presenter(s). You will need a current web browser (Chrome (Chrome works best), Safari, Firefox), a wired (better than wireless) connection to the Internet of at least 2 Mbps. You can test your internet speed/bandwidth here. If you miss the live program, you can access the archive, at your convenience, for 60 days.
Satisfaction Guarantee:
At Seminar Partners, we're proud of the quality of our programs and presenters. An overwhelming 98% of our participants say they would recommend the program they have taken to their colleagues. If, after having attended a program in its entirety, you are not satisfied that the program has enhanced your understanding of the subject, and you notify us of this in writing the same day, we will give you a credit toward another program of comparable price.
Who Should Attend
This program is designed for lawyers who want to learn how to have more productive conversations, even in complex situations with difficult counterparts.
About the Program
The practice of law is filled with challenging conversations: tempering an emotional client's unrealistic expectations, calling out a colleague's lack of professionalism, and pointing out costly errors in a subordinate's work. No one enjoys these tough talks, and many of us try to delay or avoid them, leading to wasted time, unnecessary stress, and even errors. So how do we turn these challenging conversations into productive dialogues that get the results we want? This new, 90-minute webinar is specifically designed to help lawyers navigate difficult but necessary discussions with greater skill and confidence. Lawyer and communications coach Karmen Masson will share proven tools and techniques for making uncomfortable conversations less painful, while maintaining and improving important relationships. You will learn:
strategies for diffusing heated situations;
what not to do when emotions get involved;
how to prevent misunderstandings;
how to respond more effectively when you feel attacked; and
how to get derailed conversations back on track.
Using real-world examples that all lawyers will recognize, Karmen will share a simple, easy to follow process to successfully prepare for, initiate and engage in challenging conversations. Even if you are already a skilled communicator, this highly practical course will increase your effectiveness and reduce your stress during difficult discussions. Register now!
Meet Your Presenter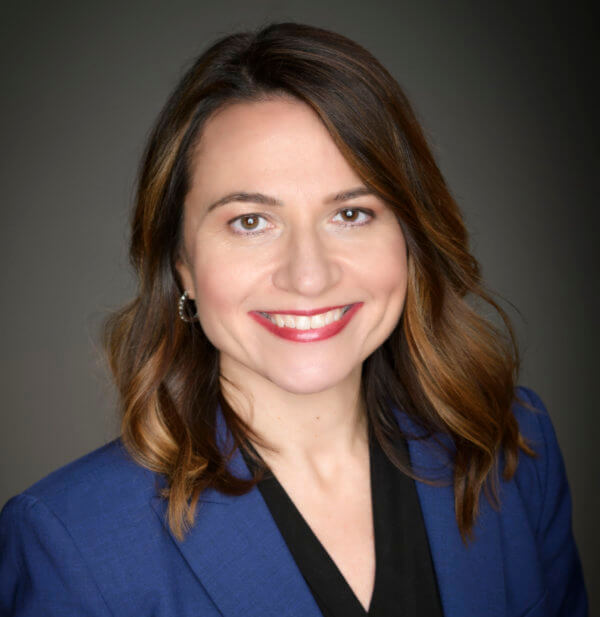 Karmen Masson is a lawyer turned Certified Executive Coach and leadership consultant who helps lawyers and legal organizations have more effective interactions and build stronger relationships at work. She started her coaching and consulting firm in 2017, after working in private and government legal practice, and as a senior manager and executive leader in the justice system. Working closely with members of the judiciary, the legal profession and its stakeholders for over 20 years, Karmen has first-hand experience dealing with a variety of behavioural and conflict styles and overcoming barriers to effective communication. Karmen writes and speaks about legal practice issues regularly, including for the Legal Education Society of Alberta, Alberta Civil Trial Lawyers Association, and CBA. She also instructs law for small business, as well as advanced communication and conflict management skills at the Northern Alberta Institute of Technology. In her work at Your Best Practice - Coaching for Lawyers, (www.yourbestpractice.ca), she helps lawyers at all levels, and their teams, to develop their own best practices and grow careers and lives they love.

Schedule (Eastern)
12:00 pm - 1:30 pm
Welcome and Introduction
Difficult Conversations in the Practice of Law
A New Framework

Key models, skills and strategies
Practice-based Applications
Responding to Demanding or Disrespectful Colleagues or Clients
Giving Feedback to Team Members
Asking for What You Want or Need to Succeed Professionally
Program Wrap-up & Evaluation
Praise for Karmen Masson
"The program was well presented, and the content was very relevant."
"Well spoken, clear communicator, kept things moving… excellent material and presentation."
"Great instructor. Obviously knew her area; spoke clearly and succinctly."
"Professional, knowledgeable, and engaging presenter."
"Good for personal as well as professional development. Interesting information that we can all internalize and apply to everyday dealings."
"Found the workbook and concepts very helpful. Really liked the instructor."
Register
Returning Registrant
Registration Fees
All costs are in Canadian dollars before taxes.
HST/GST: 848208492
Until May 14, 2021
| | | |
| --- | --- | --- |
| | Navigating Difficult Conversations in Legal Practice with Karmen Masson, Thursday, May 20, 2021 | $140.00 |
After May 14, 2021
| | | |
| --- | --- | --- |
| | Navigating Difficult Conversations in Legal Practice with Karmen Masson, Thursday, May 20, 2021 | $165.00 |
Groups Save!
Register 3+ attendees and save up to 25%. See our group discounts here. Contact jennifer@seminarpartners.ca.
For program information contact:
Jennifer Snoyer at
Tel. 647.352.8633 or
1.866.606.4212
Email: jennifer@seminarpartners.ca
For technical information or assistance using this site contact:
Support Team at:
Tel: 613.723.1166
support@myconferencesuite.com