Managing Conflicts of Interest in Trust and Estate Planning
with Richard Niedermayer, TEP
Thursday, December 3, 2020
Learning Options:
Live webinar with chat*
includes 60 day replay
9:00 am – 10:30 am (Pacific)
10:00 am – 11:30 am (Mountain)
11:00 am – 12:30 pm (Central)
12:00 pm – 1:30 pm (Eastern)
1:00 pm – 2:30 pm (Atlantic)
1:30 pm – 3:00 pm (Newfoundland)
*This program features real-time audio of the presenter with synchronized presentation slides, and a chat feature that allows for live Q & A. SK attendees please verify whether you align with Central (MB) or Mountain (AB) time based on season and location.
Registration Fee:
Save $25
Register on or before November 13, 2020
$140.00 + HST
Register after November 13, 2020
$165.00 + HST
ORGet this webinar for $0 with an Annual Loyalty Pass
CPD Credit Hours:
ON: This program contains 1.5 Professionalism hours.
BC:This program has been approved for 1.5 CPD hours of professional responsibility and ethics, client care and relations, and/or practice management.
SK: This program has been approved for 1.5 CPD hours, all of which qualifies for ethics.
NB: This program has been approved for 1.5 CPD hours.
Lawyers in all other mandatory CPD jurisdictions may count their actual attendance at the program towards their CPD requirement/plan.
Seminar Partners is an Accredited Provider of Professionalism Content by the Law Society of Ontario, and a pre-approved CPD Provider of the Law Society of British Columbia.
Technical Information:
Live webinars allow you to hear faculty and see their presentation slides, and ask questions by chat. There is no video feed of the presenter(s). You will need a current web browser (Chrome, Safari, Firefox, Internet Explorer), a wired (better than wireless) connection to the Internet of at least 2 Mbps, and Adobe Flash Player 12 or higher. You can test your internet speed/bandwidth here. You can find out whether you have Adobe Flash Player installed here. You can download the player directly here. If you miss the live program, you can access the archive, at your convenience, for 60 days.
Satisfaction Guarantee:
At Seminar Partners, we're proud of the quality of our programs and presenters. An overwhelming 98% of our participants say they would recommend the program they have taken to their colleagues. If, after having attended a program in its entirety, you are not satisfied that the program has enhanced your understanding of the subject, and you notify us of this in writing the same day, we will give you a credit toward another program of comparable price.
Who Should Attend
This program is designed for all lawyers practicing, or who have the goal of practicing, in the area of wills, estates and trusts law.
About the Program
Trusts and estates lawyers face a myriad of legal and ethical issues that can create the potential for conflicts of interest - and professional liability. Such situations are rarely the result of bad lawyers or intentionally bad acts - instead good lawyers don't always communicate clearly enough or document enough, or don't see the potential for conflict of interest a situation may present. This new, 90 minute webinar will focus on several key areas where conflicts of interest frequently arise in the trust and estate planning context, including:
Lawyers representing spouses or multiple generations of the same family
Lawyers acting in a fiduciary role for a client
Lawyers acting as a witness to a will or a trust
Experienced trusts and estates practitioner Richard Niedermayer, TEP will use real cases, hypothetical fact scenarios and the Federation of Law Societies of Canada's Model Code of Professional Conduct to discuss how these scenarios create potential conflicts of interest, and share practical strategies to help protect you and your clients. Specific attention will be paid to retainer agreements, independent legal advice, and compensation matters. By the end of the program you'll be better equipped to recognize scenarios that present a potential conflict of interest, have new ideas to refresh your interviewing and file documentation techniques, and feel more confident in your processes and practices to avoid ethical violations and legal liability. Don't miss this unique opportunity to deepen your understanding of conflicts of interest in estates and trusts law!
Meet Your Presenter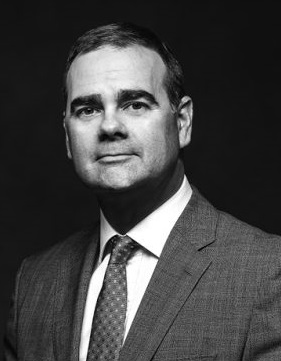 Richard Niedermayer, TEP is a partner in the Halifax office of Stewart McKelvey and a leading Canadian practitioner in trusts, tax and corporate law. He works primarily with individuals and owner-managed and family businesses on a broad range of estates and trusts, tax, and corporate matters, including complex estate plans involving tax-planned wills with multiple trusts and tax-planned corporate reorganizations involving family trusts, holding companies and similar planning structures. Richard is a Past Chair of the Canadian Bar Association's Nova Scotia and National Wills, Estates and Trusts Sections and a Past Chair of the Atlantic Canada Branch of the Society of Trust and Estate Practitioners (STEP). He currently serves as National Secretary of STEP Canada's Board of Directors. He is also a member of the Canadian Tax Foundation. Richard is listed by Best Lawyers for Trusts and Estates and Corporate Law, by Lexpert for Estate and Personal Tax Planning/Estate Litigation, and by Who's Who Legal Canada for Private Client. He holds a BV Distinguished peer reviewed rating from Martindale Hubbell and the TEP designation from STEP. Richard is a frequent writer and speaker on estate and tax topics, and his perspective is sought by such well-known publications as the Globe & Mail, Canadian Lawyer, and The Lawyers Weekly.
Program Schedule (Eastern)
12:00 pm - 1:30 pm
Welcome and Introduction
Conflicts with Clients – Drafting
The Importance of ILA
Joint Retainers
Acting in a Fiduciary Role for a Client
Lawyer as Witness
Virtual Signings and Best Practices
Program Wrap-up and Evaluation
Register
Returning Registrant
Registration Fees
All costs are in Canadian dollars before taxes.
HST/GST: 848208492
Until November 13, 2020
| | |
| --- | --- |
| Managing Conflicts of Interest in Trust and Estate Planning with Richard Niedermayer, TEP - Thursday, December 3, 2020 | $140.00 |
After November 13, 2020
| | |
| --- | --- |
| Managing Conflicts of Interest in Trust and Estate Planning with Richard Niedermayer, TEP - Thursday, December 3, 2020 | $165.00 |
Groups Save!
Register 3+ attendees and save up to 25%. See our group discounts here. Contact jennifer@seminarpartners.ca.
For program information contact:
Jennifer Snoyer at
Tel. 647.352.8633 or
1.866.606.4212
Email: jennifer@seminarpartners.ca
For technical information or assistance using this site contact:
Support Team at:
Tel: 613.723.1166
support@myconferencesuite.com