Key Financial Issues in Family Law
with Stacie Glazman
Thursday, November 4, 2021
Learning Options:
Live webinar with chat*
includes 60 day replay
9:00 am – 10:30 am (Pacific)
10:00 am – 11:30 am (Mountain)
11:00 am – 12:30 pm (Central)
12:00 pm – 1:30 pm (Eastern)
1:00 pm – 2:30 pm (Atlantic)
1:30 pm – 3:00 pm (Newfoundland)
*This program features real-time audio of the presenter with synchronized presentation slides, and a chat feature that allows for live Q & A. SK attendees please verify whether you align with Central (MB) or Mountain (AB) time based on season and location.
Registration Fee:
Save $25
Register on or before October 15, 2021
$140.00 + HST
Register after October 15, 2021
$165.00 + HST
CPD Credit Hours:
ON: This program contains 1.5 Substantive hours.
BC: This program has been approved for 1.5 CPD hours.
SK: This program has been approved for 1.5 CPD hours.
NB: This program has been approved for 1.5 CPD hours.
Lawyers in other mandatory CPD jurisdictions may count their attendance towards their CPD requirement/plan.

Seminar Partners is an Accredited Provider of Professionalism Content by the Law Society of Ontario and a pre-approved CPD Provider of the Law Society of British Columbia.

Technical Information:
Live webinars allow you to hear faculty and see their presentation slides, and ask questions by chat. There is no video feed of the presenter(s). You will need a current web browser (Chrome (Chrome works best), Safari, Firefox), a wired (better than wireless) connection to the Internet of at least 2 Mbps. You can test your internet speed/bandwidth here. If you miss the live program, you can access the archive, at your convenience, for 60 days.
Satisfaction Guarantee:
At Seminar Partners, we're proud of the quality of our programs and presenters. An overwhelming 98% of our participants say they would recommend the program they have taken to their colleagues. If, after having attended a program in its entirety, you are not satisfied that the program has enhanced your understanding of the subject, and you notify us of this in writing the same day, we will give you a credit toward another program of comparable price.
Who Should Attend
This course will appeal to lawyers who are new to family law as well as experienced family law lawyers looking for a refresher on important financial issues in their cases.
About the Program
Attend this program so you can better understand the financial issues related to separation and divorce. This 90-minute webinar with experienced family law lawyer and Chartered Business Valuator Stacie Glazman will address financial aspects of provincial family laws and federal divorce laws, with helpful tips on how to navigate the related practical processes. Among the topics Stacie will cover are:
Understanding the basics of financial statements
What constitutes "income" for support purposes?
Additional considerations with the self-employed payor
Income tax implications of support payments
In addition, Stacie will discuss the importance of providing and obtaining full financial disclosure, and strategies for protecting your client's interests, whether you represent the monied or non-monied spouse. Stacie discusses these subjects in a logical, easy-to-understand manner, bringing clarity to a topic that can be confusing for lawyers who lack an accounting or finance background. Don't miss this opportunity to better understand the financial issues family law lawyers encounter in their cases!
Meet Your Presenter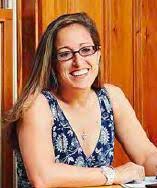 Stacie Glazman, LL.B., LL.M., CBV, C.S. is the only litigation lawyer in Canada who is also a Chartered Business Valuator. She is certified as a Specialist in Family Law by the Law Society of Ontario. She is a sole practitioner through Stacie R. Glazman Professional Corporation (Toronto, ON), with a focus on family law cases involving complex financial issues. She is also the President of Synergy Valuations Inc. and has prepared numerous reports on valuation of private businesses tracing issues, and income analysis. Stacie has been qualified as an expert in the Ontario Superior Court of Justice and has testified in court and in arbitrations in both Ontario and in Alberta. She is widely published on issues of family law and valuation matters, and she frequently presents to judges, lawyers and accounting professionals through leading professional and regulatory associations, including the National Judicial Institute and the National Family Law Program.
Schedule (Eastern)
12:00 pm - 1:30 pm
Welcome and Introduction
Key Definitions
Working with Financial Professionals

The Financial Statement

Child and Spousal Support

Program Wrap-up and Evaluation

Praise for Stacie Glazman
"Very helpful and practical, as promised."
"Excellent practical tips. I feel much better informed about what to look for and when to get advice."
"Stacie Glazman was terrific – very knowledgeable, good examples."
"Excellent webinar. I was impressed."
"Obviously very experienced presenter. Articulate and informative."
Register
Returning Registrant
Registration Fees
All costs are in Canadian dollars before taxes.
HST/GST: 848208492
Until October 15, 2021
| | |
| --- | --- |
| Key Financial Issues in Family Law with Stacie Glazman, Thursday, November 4, 2021. | $140.00 |
After October 15, 2021
| | |
| --- | --- |
| Key Financial Issues in Family Law with Stacie Glazman, Thursday, November 4, 2021. | $165.00 |
Groups Save!
Register 3+ attendees and save up to 25%. See our group discounts here. Contact jennifer@seminarpartners.ca.
For program information contact:
Jennifer Snoyer at
Tel. 647.352.8633 or
1.866.606.4212
Email: jennifer@seminarpartners.ca
For technical information or assistance using this site contact:
Support Team at:
Tel: 613.723.1166
support@myconferencesuite.com