Key Elements of Rent Relief Agreements in Commercial Leases
with Devin Itterman & Alixandra Stoicheff
Tuesday, May 26, 2020
Learning Options:
Live webinar with chat*
includes 60 day replay
9:00 am – 10:30 am (Pacific)
10:00 am – 11:30 am (Mountain)
11:00 am – 12:30 pm (Central)
12:00 pm – 1:30 pm (Eastern)
1:00 pm – 2:30 pm (Atlantic)
1:30 pm – 3:00 pm (Newfoundland)
*This program features real-time audio of the presenter with synchronized presentation slides, and a chat feature that allows for live Q & A. SK attendees please verify whether you align with Central (MB) or Mountain (AB) time based on season and location.
Registration Fee:
Save $25
Register on or before May 20, 2020
$140.00 + HST
Register after May 20, 2020
$165.00 + HST
OR Get this webinar for $0 with an Annual Loyalty Pass
CPD Credit Hours:
BC: This program has been approved for 1.5 CPD hours.
ON: This program contains 1.5 Substantive hours.
SK: This program has been approved for 1.5 CPD hours.
NB: CPD application is pending.
Lawyers in all other mandatory CPD jurisdictions may count their actual attendance at the program towards their CPD requirement/plan.
Seminar Partners is an Accredited Provider of Professionalism Content by the Law Society of Ontario, and a pre-approved CPD Provider of the Law Society of British Columbia.
Technical Information:
Live webinars allow you to hear faculty and see their presentation slides, and ask questions by chat. There is no video feed of the presenter(s). You will need a current web browser (Chrome, Safari, Firefox, Internet Explorer), a wired (better than wireless) connection to the Internet of at least 2 Mbps, and Adobe Flash Player 12 or higher. You can test your internet speed/bandwidth here. You can find out whether you have Adobe Flash Player installed here. You can download the player directly here. If you miss the live program, you can access the archive, at your convenience, for 60 days.
Satisfaction Guarantee:
At Seminar Partners, we're proud of the quality of our programs and presenters. An overwhelming 98% of our participants say they would recommend the program they have taken to their colleagues. If, after having attended a program in its entirety, you are not satisfied that the program has enhanced your understanding of the subject, and you notify us of this in writing the same day, we will give you a credit toward another program of comparable price.
Who Should Attend
All lawyers who act for landlords, tenants and other participants in the commercial leasing industry should attend this program.
About the Program
Commercial leasing has been one of the hardest hit sectors by the COVID-19 pandemic. As another month's rent becomes due, landlords are seeing a massive surge in new requests from tenants for rent relief. But rent concessions require a delicate balance of providing meaningful assistance to the tenant so they can survive short-term financial difficulties, while still allowing the landlord to meet a myriad of its own ongoing obligations. This timely, highly practical presentation addresses negotiating a rent relief agreement in a commercial tenancy, from both the landlord and tenant perspectives. Commercial lawyers Devin Itterman and Alixandra Stoicheff explore key considerations when negotiating rent relief, options for structuring concessions, and practical tips for preserving the landlord and tenant relationship. By the end of the program you'll better understand general principles relating to defaults in commercial leases, and have new tools, including sample clauses, for negotiating rent relief. Topics include:
Why Force Majeure and frustration may not be the right solutions for commercial lease defaults
The importance of a written rent relief agreement
Key elements of a rent relief arrangement
Adding new or modifying existing lease terms in exchange for rent concessions
Requiring applications for governmental assistance and/or insurance proceeds
With no reliable end in sight to the current crisis, landlords and tenants will need to continue to plan and adjust their actions. Don't miss this opportunity to get the information you need to confidently advise clients through these important discussions and decisions.
Meet Your Presenters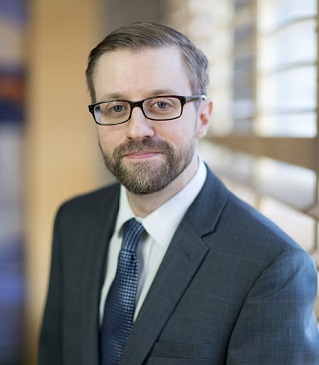 Devin Itterman is a partner in the Calgary office of Lawson Lundell LLP. Devin's practice focuses on commercial transactions and real estate law, including purchase and sale transactions, financing, corporate matters, condominium work, commercial and residential leasing, and development matters. Devin has experience acting for a wide variety of clients including business owners, lenders, borrowers, landlords, tenants, and commercial developers. His work has included major housing developments, hospitality agreements relating to the Olympics, and the purchase and sale of numerous businesses, including restaurants, hotels, medical practices, and pharmacies. Devin is a regular writer and presenter on legal topics, including commercial leasing. Devin earned his B.A. at the University of Alberta and his J.D. at the University of Victoria.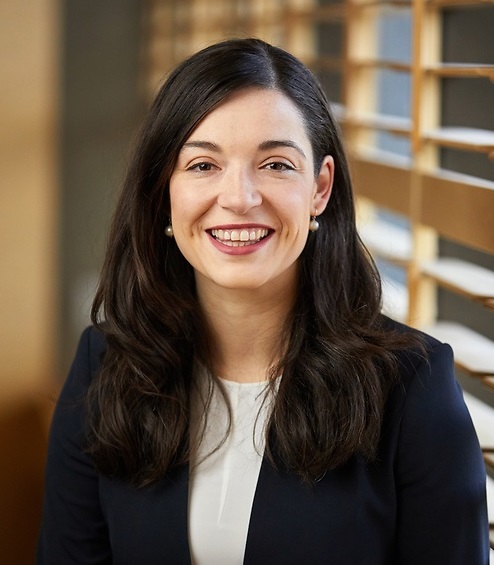 Alixandra Stoicheff is an associate in the Commercial Litigation & Dispute Resolution Group in the Calgary office of Lawson Lundell LLP. Her areas of expertise include Civil Litigation and Indigenous Law. Alixandra has assisted with proceedings before all levels of court in Saskatchewan, the Federal Court of Appeal, and various federal and provincial regulatory and administrative tribunals. She has also appeared before the Provincial Court of British Columbia for criminal and family law matters. Alixandra has been called to the bars of Nunavut (2019), Northwest Territories (2019), Alberta (2019), and Saskatchewan (2015). Alixandra has written and spoken on law-related topics, including commercial leases. She received her B.A. from McGill University and her J.D. from the University of Victoria.
Schedule (Eastern)
12:00 pm - 1:30 pm
Welcome & Introduction
Force Majeure, Frustration of Contract & Overriding Principles of Commercial Lease Default
Options for Rent Relief
Documenting the Rent Relief Agreement – Basic Considerations & Key Provisions
Adding or Modifying Terms of the Existing Lease
Government Assistance & Insurance Proceeds
Wrap-up & Program Evaluation
Register
Returning Registrant
Registration Fees
All costs are in Canadian dollars before taxes.
HST/GST: 848208492
Until May 20, 2020
| | |
| --- | --- |
| Key Elements of Rent Relief Agreements in Commercial Leases with Devin Itterman & Alixandra Stoicheff - Tuesday, May 26, 2020 | $140.00 |
After May 20, 2020
| | |
| --- | --- |
| Key Elements of Rent Relief Agreements in Commercial Leases with Devin Itterman & Alixandra Stoicheff - Tuesday, May 26, 2020 | $165.00 |
Groups Save!
Register 3+ attendees and save up to 25%. See our group discounts here. Contact jennifer@seminarpartners.ca.
For program information contact:
Jennifer Snoyer at
Tel. 647.352.8633 or
1.866.606.4212
Email: jennifer@seminarpartners.ca
For technical information or assistance using this site contact:
Support Team at:
Tel: 613.723.1166
support@myconferencesuite.com