Insolvency Basics for Wills and Estates Lawyers
with Lou Brzezinski & Margaret Rintoul
Thursday, November 10, 2022
Learning Options:
Live webinar with chat*
includes 60 day replay
9:00 am – 10:30 am (Pacific)
10:00 am – 11:30 am (Mountain)
11:00 am – 12:30 pm (Central)
12:00 pm – 1:30 pm (Eastern)
1:00 pm – 2:30 pm (Atlantic)
1:30 pm – 3:00 pm (Newfoundland)
*This program features real-time audio of the presenter with synchronized presentation slides, and a chat feature that allows for live Q & A. SK attendees please verify whether you align with Central (MB) or Mountain (AB) time based on season and location.
Registration Fee:
Save $25
Register on or before October 21, 2022
$140.00 + HST
Register after October 21, 2022
$165.00 + HST
CPD Credit Hours:
ON: This program contains 1.5 Substantive hours.
BC: This program has been approved for 1.5 CPD hours.
SK: This program has been approved for 1.5 CPD hours.
NB: This program has been approved for 1.5 CPD hours.
Lawyers in other mandatory CPD jurisdictions may count their attendance towards their CPD requirement/plan.

Seminar Partners is an Accredited Provider of Professionalism Content by the Law Society of Ontario and a pre-approved CPD Provider of the Law Society of British Columbia.

Technical Information:
Live webinars allow you to hear faculty and see their presentation slides, and ask questions by chat. There is no video feed of the presenter(s). You will need a current web browser (Chrome (Chrome works best), Safari, Firefox), a wired (better than wireless) connection to the Internet of at least 2 Mbps. You can test your internet speed/bandwidth here. If you miss the live program, you can access the archive, at your convenience, for 60 days.

Satisfaction Guarantee:
At Seminar Partners, we're proud of the quality of our programs and presenters. An overwhelming 98% of our participants say they would recommend the program they have taken to their colleagues. If, after having attended a program in its entirety, you are not satisfied that the program has enhanced your understanding of the subject, and you notify us of this in writing the same day, we will give you a credit toward another program of comparable price.
Who Should Attend
New and experienced wills and estates practitioners from all provinces will find this course useful.
About the Program
Dealing with financial challenges can raise complex considerations for executors, beneficiaries and the lawyers who advise them. This program will guide you through three important questions you may be asked by clients in your wills and estates practice:
What do you do when as estate's liabilities exceed its assets?
What happens to the debts of a person who dies while still in bankruptcy?
How does bankruptcy of a beneficiary affect their inheritance?
Experienced insolvency lawyer Lou Brzezinski and veteran estates practitioner Margaret Rintoul will explain how indebtedness and insolvency can impact the administration of an estate and create personal liability for the executor and trustee, as well as factors executors and trustees should consider in deciding whether to administer an estate themselves or assign it into bankruptcy. In addition, the presenters will discuss circumstances where a person has filed for bankruptcy but dies before being discharged. Is the bankruptcy over? Are the heirs liable for the decedent's debts? Finally, the presenters will address what happens to a beneficiary's share of an estate if the beneficiary has declared bankruptcy, and implications this may have for instructions you give clients about updating their wills. Don't miss this opportunity to enhance your understanding of how insolvency can impact estates, executors and beneficiaries, and how you can help your clients protect themselves and the ones they love.
Meet Your Presenter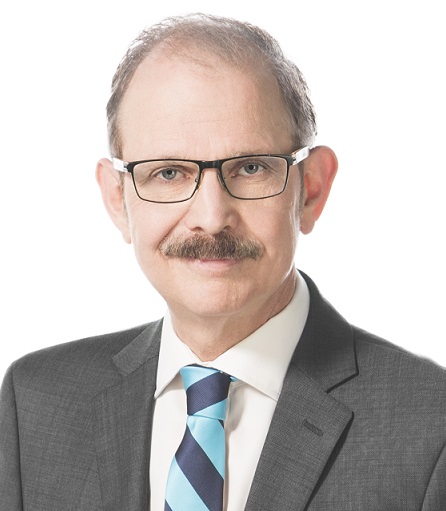 Lou Brzezinski is a Partner in the Commercial Litigation Group of Blaney McMurtry LLP. He practices in all areas of business reorganization, insolvency, liquidation and bankruptcy. He has consistently argued complex cases before all levels of courts and tribunals. Lou has acted for creditors, debtors, court-appointed monitors and trustees in bankruptcy, including for a number of high profile insolvencies in Canada. Lou also has extensive experience in the investigation of fraud. A prolific speaker and writer, Lou has taught and led numerous seminars and contributed to Credit Manager's Guides on Bankruptcy and Insolvency in Canada; Privacy Legislation; Cross-Border Insolvency; Reading and Understanding Contracts; and the Construction Lien Act. His opinion on issues of bankruptcy and insolvency is regularly sought by the mainstream media.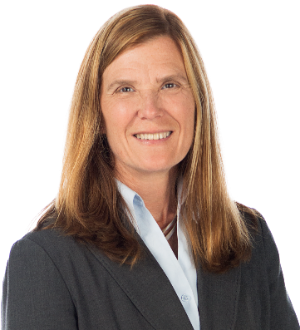 Margaret Rintoul is a Partner at Blaney McMurtry LLP, where she practices in estate litigation, planning, administration and mediation. She has appeared in all levels of courts in Ontario, with many reported cases. She is the author of Canadian Forms and Precedents - Wills and Estates, The Practitioner's Guide to Estate Practice in Ontario, and Ontario Estate Administration, and contributing author of Lexis Practice Advisor Canada - Wills, Trusts and Estates (Ontario), Financial and Estate Planning for the Mature Client in Ontario, and Widdifield on Executors and Trustees. Margaret is ranked in Chambers High Net Worth Guide in Private Wealth Law (Canada); and recognized by The Canadian Legal Lexpert® Directory as a Leading Practitioner (Consistently Recommended) in Estates & Personal Tax Planning, as well as Best Lawyers in Canada for trusts and estates law.
Schedule (Eastern)
12:00 pm - 1:30 pm
Welcome and Introduction
How to recognize that an estate may have solvency issues
Realizing assets, prioritizing debts, and satisfying creditors

When to resort to bankruptcy proceedings

Working with bankruptcy trustees and other parties
Bankruptcy and the deceased debtor
The bankrupt beneficiary
Program Wrap-up and Evaluation
Register
Returning Registrant
Registration Fees
All costs are in Canadian dollars before taxes.
HST/GST: 848208492
Until October 21, 2022
| | |
| --- | --- |
| Insolvency Basics for Wills and Estates Lawyers with Lou Brzezinski & Margaret Rintoul, Thursday, November 10, 2022 | $140.00 |
After October 21, 2022
| | |
| --- | --- |
| Insolvency Basics for Wills and Estates Lawyers with Lou Brzezinski & Margaret Rintoul, Thursday, November 10, 2022 | $165.00 |
Groups Save!
Register 3+ attendees and save up to 25%. See our group discounts here. Contact jennifer@seminarpartners.ca.
For program information contact:
Jennifer Snoyer at
Tel. 647.352.8633 or
1.866.606.4212
Email: jennifer@seminarpartners.ca
For technical information or assistance using this site contact:
Support Team at:
Tel: 613.723.1166
support@myconferencesuite.com