Impaired Driving Basics: Cross-examining the Arresting Officer
with John Hale
Thursday, October 6, 2022
Learning Options:
Live webinar with chat*
includes 60 day replay
9:00 am – 10:30 am (Pacific)
10:00 am – 11:30 am (Mountain)
11:00 am – 12:30 pm (Central)
12:00 pm – 1:30 pm (Eastern)
1:00 pm – 2:30 pm (Atlantic)
1:30 pm – 3:00 pm (Newfoundland)
*This program features real-time audio of the presenter with synchronized presentation slides, and a chat feature that allows for live Q & A. SK attendees please verify whether you align with Central (MB) or Mountain (AB) time based on season and location.
Registration Fee:
Save $25
Register on or before September 23, 2022
$140.00 + HST
Register after September 23, 2022
$165.00 + HST
CPD Credit Hours: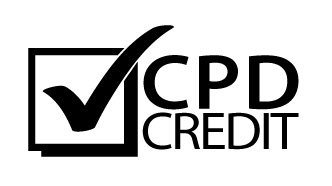 ON: This program contains 1.5 Substantive hours.
BC: This program has been approved for 1.5 CPD hours.
SK: This program has been approved for 1.5 CPD hours.
NB: CPD application is pending.
Lawyers in other mandatory CPD jurisdictions may count their attendance towards their CPD requirement/plan.

Seminar Partners is an Accredited Provider of Professionalism Content by the Law Society of Ontario and a pre-approved CPD Provider of the Law Society of British Columbia.

Technical Information:
Live webinars allow you to hear faculty and see their presentation slides, and ask questions by chat. There is no video feed of the presenter(s). You will need a current web browser (Chrome (Chrome works best), Safari, Firefox), a wired (better than wireless) connection to the Internet of at least 2 Mbps. You can test your internet speed/bandwidth here. If you miss the live program, you can access the archive, at your convenience, for 60 days.

Satisfaction Guarantee:
At Seminar Partners, we're proud of the quality of our programs and presenters. An overwhelming 98% of our participants say they would recommend the program they have taken to their colleagues. If, after having attended a program in its entirety, you are not satisfied that the program has enhanced your understanding of the subject, and you notify us of this in writing the same day, we will give you a credit toward another program of comparable price.
Who Should Attend
This program is a must-attend for anyone practising, or hoping to practice, in the area of impaired driving law. The course is delivered from the defence perspective.
About the Program
Cross-examination is one of the strongest keys to winning an Impaired or DUI trial. There are many technicalities the Crown must prove in an impaired driving case and the arresting officer's investigation provides one of the most fertile grounds for obtaining an acquittal. This 90-minute presentation will focus on essential aspects of the arresting officer's investigation, including observations of the vehicle and defendant, administration of field sobriety tests, use of approved screening devices, and breathalyzer demands and tests. Experienced criminal defence counsel John Hale will describe strategies involved in cross-examining the arresting officer, with practical examples of common defence arguments, including:
issues relating to driver identification
incorrect testing or protocols for determining impairment
differing opinions about intoxication
testing and demand delays
improper maintenance or operation of approved screening devices or breathalyzers
The course will not address s. 10 (b) Charter arguments. Register today and get practical tips and tools to help improve your effectiveness and boost your confidence in your next cross-examination of an arresting officer.
Meet Your Presenter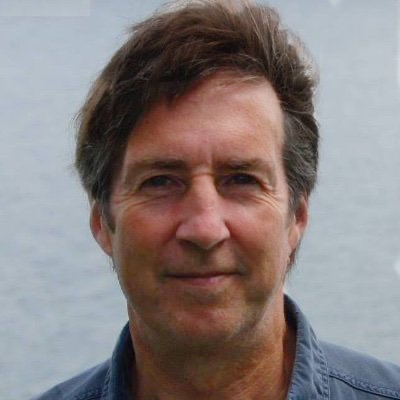 John Hale is a criminal defence lawyer, based in Ottawa. He has been practising criminal defence law (both trial and appellate advocacy) for over 30 years. A certified specialist in criminal law by the Law Society of Ontario, John's practice includes every criminal offence imaginable - from the routine (thefts, frauds, impaired driving/DUI, youth matters, drug charges, sexual assaults) to the less commonplace (murder, forcing a snake into a toilet, attempted assassination of the Prime Minister). He also appears before the Ontario Review Board in mental health matters. John has conducted over 1000 trials, including 50 plus jury trials. He has argued more than 50 appeals in the Ontario Court of Appeal and a handful of cases in the Supreme Court of Canada, including R. v. Jordan/R. v. Williamson. John has taught law for more than 24 years, including courses in Evidence in the Faculty of Common Law at University of Ottawa, and courses in Criminal Law, Youth and Criminal Justice, and Medical Issues in Criminal Law in Carleton University's Department of Law. In 2018 John became a member of the Bar of the Northwest Territories, where he regularly conducts trials and appeals, and attends the circuit courts. John is a current Vice President of the Criminal Lawyer's Association.
Schedule (Eastern)
12:00 pm - 1:30 pm
Welcome and Introduction
Challenging the Investigation
Challenging Observations of Driving

Challenging Observations During Personal Contact
Challenging Field Sobriety Tests
Challenging Approved Screening Devices and Their Results
Challenging the Officer's Finding of Impairment
Challenging Intoxilyzer Demands
Program Wrap-up and Evaluation
Register
Returning Registrant
Registration Fees
All costs are in Canadian dollars before taxes.
HST/GST: 848208492
Until September 23, 2022
| | |
| --- | --- |
| Impaired Driving Basics: Cross-examining the Arresting Officer with John Hale, Thursday, October 6, 2022 | $140.00 |
After September 23, 2022
| | |
| --- | --- |
| Impaired Driving Basics: Cross-examining the Arresting Officer with John Hale, Thursday, October 6, 2022 | $165.00 |
Groups Save!
Register 3+ attendees and save up to 25%. See our group discounts here. Contact jennifer@seminarpartners.ca.
For program information contact:
Jennifer Snoyer at
Tel. 647.352.8633 or
1.866.606.4212
Email: jennifer@seminarpartners.ca
For technical information or assistance using this site contact:
Support Team at:
Tel: 613.723.1166
support@myconferencesuite.com