Drafting Powers of Attorney for Property
with Jasmine Sweatman
Thursday, April 21, 2022
Learning Options:
Live webinar with chat*
includes 60 day replay
9:00 am – 10:30 am (Pacific)
10:00 am – 11:30 am (Mountain)
11:00 am – 12:30 pm (Central)
12:00 pm – 1:30 pm (Eastern)
1:00 pm – 2:30 pm (Atlantic)
1:30 pm – 3:00 pm (Newfoundland)
*This program features real-time audio of the presenter with synchronized presentation slides, and a chat feature that allows for live Q & A. SK attendees please verify whether you align with Central (MB) or Mountain (AB) time based on season and location.
Registration Fee:
Save $25
Register on or before April 1, 2022
$140.00 + HST
Register after April 1, 2022
$165.00 + HST
CPD Credit Hours: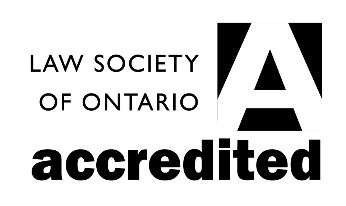 ON: This program contains 1.25 Substantive hours and 0.25 Professionalism hours.
BC: This program has been approved for 1.5 CPD hours, including 0.25 hours of professional responsibility and ethics, client care and relations, and/or practice management.
SK: CPD application is pending.
NB: CPD application is pending.
Lawyers in other mandatory CPD jurisdictions may count their attendance towards their CPD requirement/plan.

Seminar Partners is an Accredited Provider of Professionalism Content by the Law Society of Ontario and a pre-approved CPD Provider of the Law Society of British Columbia.

Technical Information:
Live webinars allow you to hear faculty and see their presentation slides, and ask questions by chat. There is no video feed of the presenter(s). You will need a current web browser (Chrome (Chrome works best), Safari, Firefox), a wired (better than wireless) connection to the Internet of at least 2 Mbps. You can test your internet speed/bandwidth here. If you miss the live program, you can access the archive, at your convenience, for 60 days.

Satisfaction Guarantee:
At Seminar Partners, we're proud of the quality of our programs and presenters. An overwhelming 98% of our participants say they would recommend the program they have taken to their colleagues. If, after having attended a program in its entirety, you are not satisfied that the program has enhanced your understanding of the subject, and you notify us of this in writing the same day, we will give you a credit toward another program of comparable price.
Who Should Attend
This basic to intermediate level seminar offers foundational skills that will benefit those new to the practice of wills and estates, including experienced lawyers seeking to develop a practice in this area.
About the Program
A clear and effective Power of Attorney for Property is a critical component in estate planning. Without one, there is no guarantee that your client's financial affairs will be dealt with according to their wishes, in the event of disability or incapacity. In this highly practical webinar, experienced estates lawyer Jasmine Sweatman will share specific drafting strategies and techniques she uses in her own practice to clearly capture a grantor's wishes and reduce the chances of abuse. The presentation will address essential clauses and the rationale behind them, how to adapt 'standard' language to meet your client's unique circumstances, additional recommended clauses for use in some scenarios, and common drafting slip-ups and how to avoid them. After just 90 minutes you will be better able to:
Clearly express your client's wishes in a way that meets the needs of your client, third parties and the courts
Use precise language to give each provision full power
Phrase important clauses to avoid future interpretation issues
Account for multiple contingencies
Reduce the chances of abuse with your drafting
At least half of the webinar will be devoted to actual drafting. Sample clauses will be included in the handout. Don't miss this chance to learn how to draft clearer, more effective Powers of Attorney for Property.
Meet Your Presenter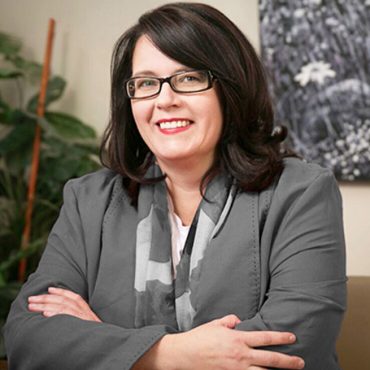 Jasmine Sweatman is the founder of Sweatman Law, an Oakville, ON firm providing legal services in the areas of wills, trusts and estates law. A Certified Specialist in Estates and Trusts Law by the Law Society of Ontario, she has been recognized by Lexpert® as a leading practitioner in Estates and Trusts and Charities, and has been listed in The Best Lawyers in Canada for Estates and Trusts since 2009. She is past Chair of the Estate Planning Council of Halton, past Chair of the Ontario Bar Association Trusts & Estates Executive; and a member of the Executive of the CBA Elder Law Section. Jasmine has authored Powers of Attorney and Capacity: Practice and Procedure (Carswell, 2014) and, along with contributors, Bequest Management for Charities in Canada (LexisNexis: 2nd edition 2017). In addition, she is the editor of the O'Brien's chapter on Powers of Attorney and a contributor to the Powers of Attorney chapter in Key Developments in Estates and Trusts Law in Ontario (Canada Law Book).
Schedule (Eastern)
12:00 pm - 1:30 pm
Welcome and Introduction
Relevant Statutes and Legislation
Relationship to Other Documents

Structure of Document
Essential Clauses
Additional Recommended Clauses
Execution Formalities
Third Party Acceptance
Recent Issues and Financial Abuse
Program Wrap-up and Evaluation
Praise for Jasmine Sweatman
"Super practical. I learned a lot."
"Excellent presenter - well organized, thorough and very practical. Appreciated all the personal examples and explanations she shared."
"Liked getting the slides and sample letters. Always nice to have examples from good lawyers."
"Very informative, polished presentation. Top marks all around."
"I've been doing wills work for 5 years and found everything useful. Would definitely recommend."
Register
Returning Registrant
Registration Fees
All costs are in Canadian dollars before taxes.
HST/GST: 848208492
Until April 1, 2022
| | |
| --- | --- |
| Drafting Powers of Attorney for Property with Jasmine Sweatman, Thursday, April 21, 2022. | $140.00 |
After April 1, 2022
| | |
| --- | --- |
| Drafting Powers of Attorney for Property with Jasmine Sweatman, Thursday, April 21, 2022. | $165.00 |
Groups Save!
Register 3+ attendees and save up to 25%. See our group discounts here. Contact jennifer@seminarpartners.ca.
For program information contact:
Jennifer Snoyer at
Tel. 647.352.8633 or
1.866.606.4212
Email: jennifer@seminarpartners.ca
For technical information or assistance using this site contact:
Support Team at:
Tel: 613.723.1166
support@myconferencesuite.com