Digital Assets in Estate Planning & Administration
with Daniel Nelson
Thursday, February 16, 2023
Learning Options:
Live webinar with chat*
includes 60 day replay
9:00 am – 10:30 am (Pacific)
10:00 am – 11:30 am (Mountain)
11:00 am – 12:30 pm (Central)
12:00 pm – 1:30 pm (Eastern)
1:00 pm – 2:30 pm (Atlantic)
1:30 pm – 3:00 pm (Newfoundland)
*This program features real-time audio of the presenter with synchronized presentation slides, and a chat feature that allows for live Q & A. SK attendees please verify whether you align with Central (MB) or Mountain (AB) time based on season and location.
Registration Fee:
Save $25
Register on or before January 27, 2023
$140.00 + HST
Register after January 27, 2023
$165.00 + HST
CPD Credit Hours: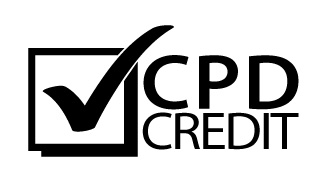 CPD Hours (live presentation*)
ON: This program contains 1.5 Substantive hours.
BC: This program has been approved for 1.5 CPD hours.
SK: This program has been approved for 1.5 CPD hours.
Lawyers in other mandatory CPD jurisdictions may count their attendance towards their CPD requirement/plan.

Seminar Partners is an Accredited Provider of Professionalism Content by the Law Society of Ontario and a pre-approved CPD Provider of the Law Society of British Columbia.

*The circumstances under which CPD credit will be recognized for watching archive programs vary by province. If you are viewing the recording of the live webinar, please verify with your law society the circumstances under which they will recognize CPD hours for the recording.
Technical Information:
Live webinars allow you to hear faculty and see their presentation slides, and ask questions by chat. There is no video feed of the presenter(s). You will need a current web browser (Chrome (Chrome works best), Safari, Firefox), a wired (better than wireless) connection to the Internet of at least 2 Mbps. You can test your internet speed/bandwidth here. If you miss the live program, you can access the archive, at your convenience, for 60 days.

Satisfaction Guarantee:
At Seminar Partners, we're proud of the quality of our programs and presenters. An overwhelming 98% of our participants say they would recommend the program they have taken to their colleagues. If, after having attended a program in its entirety, you are not satisfied that the program has enhanced your understanding of the subject, and you notify us of this in writing the same day, we will give you a credit toward another program of comparable price.
Who Should Attend
This program is designed for lawyers who want to learn how to update their current estate planning and administration practices to address digital assets.
About the Program
We interact with digital assets hundreds of times a day - from the photos and videos stored on our smartphones and computers to our social media accounts and downloaded music. Some of these assets add significant financial value to our estate while others have purely sentimental value, but all can easily slip through the cracks. Do you have the knowledge to ensure that your client's digital assets are managed in accordance with their wishes? This 90-minute webinar with experienced estates lawyer Dan Nelson will explain the rules that govern this rapidly growing asset class, address how to gain control of them after death, and offer strategies to effectively incorporate digital assets into estate planning documents. You will learn:
Which digital assets are often lost at death
The impact of policy and law on digital asset planning
Practical planning tips: what works, what doesn't, and what we still don't know
Digital assets are a big part of your clients' lives. Attend this program and learn what you can do to help make sure that they don't disappear, or that time and money is not wasted tracking them down after your clients' deaths.
Meet Your Presenter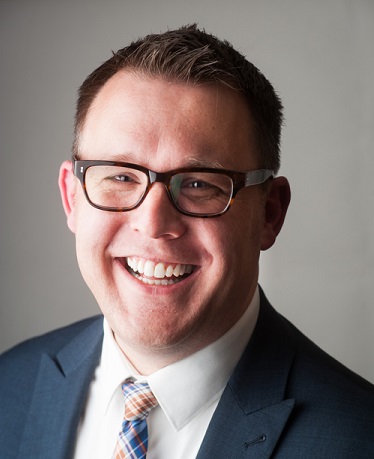 Dan Nelson is the Managing Partner at Massey LLP in Toronto. An experienced estates lawyer, Dan is an expert at guiding clients at all stages of life through the process of preparing wills, powers of attorney, and trusts. He also offers practical business advice to both experienced and new entrepreneurs, particularly in the field of design. Dan is a frequent lecturer and writer, with appearances on CBC, Global News, and CTV, and expert quotes in the Washington Post, Canadian Business, and the Toronto Star. An experienced adjudicator and mediator, he is also a part-time member of the Ontario Land Tribunal, where he specializes in the Ontario Heritage Act. Dan is a past recipient of the OBA's Widdifield Award for his work on the intersection of estate planning, estate administration, and social media, known as digital legacy. He holds undergraduate and graduate degrees in Canadian Studies from Trent University, and a degree in law from the University of Windsor.
Schedule (Eastern)
12:00 pm - 1:30 pm
Welcome and Introduction
What are digital assets?
Physically controllable digital assets
Controlled access digital assets
Costs/risks of failing to plan for digital assets
Fiduciary access to digital assets

Statutory rights of Executors/Trustees
How user policies impact access
How privacy laws impact access
Planning for digital assets
Talking to clients about digital assets
Locating and inventorying digital assets
Updating digital asset inventories
Naming a digital asset Executor
Incorporating digital assets into estate planning documents

Digital asset clauses
Memorandums
Secondary wills
Program Wrap-up and Evaluation
Praise from Past Attendees
"Very practical presentation that dealt with matters that arise constantly in my practice."
"Good practical info. I do a lot of this work and found it very useful."
"Excellent coverage of the topic. Right on point."
"Enjoyed the practical approach. One of the best CPD programs I have experienced."
"Great presenter. Knowledgeable but very down to earth. Answers questions we deal with every day."
"Excellent - like a conversation with a colleague. I do a lot of work in this field, and I learned several new things."
Register
Returning Registrant
Registration Fees
All costs are in Canadian dollars before taxes.
HST/GST: 848208492
Until January 27, 2023
| | |
| --- | --- |
| Digital Assets in Estate Planning & Administration with Daniel Nelson, Thursday, February 16, 2023 | $140.00 |
After January 27, 2023
| | |
| --- | --- |
| Digital Assets in Estate Planning & Administration with Daniel Nelson, Thursday, February 16, 2023 | $165.00 |
Groups Save!
Register 3+ attendees and save up to 25%. See our group discounts here. Contact jennifer@seminarpartners.ca.
For program information contact:
Jennifer Snoyer at
Tel. 647.352.8633 or
1.866.606.4212
Email: jennifer@seminarpartners.ca
For technical information or assistance using this site contact:
Support Team at:
Tel: 613.723.1166
support@myconferencesuite.com