Current Developments in Estates, Trusts & Capacity Law
with Gillian Fournie & Joanna Lindenberg
Thursday, March 25, 2021
Learning Options:
Live webinar with chat*
includes 60 day replay
9:00 am – 10:30 am (Pacific)
10:00 am – 11:30 am (Mountain)
11:00 am – 12:30 pm (Central)
12:00 pm – 1:30 pm (Eastern)
1:00 pm – 2:30 pm (Atlantic)
1:30 pm – 3:00 pm (Newfoundland)
*This program features real-time audio of the presenter with synchronized presentation slides, and a chat feature that allows for live Q & A. SK attendees please verify whether you align with Central (MB) or Mountain (AB) time based on season and location.
Registration Fee:
Save $25
Register on or before March 05, 2021
$140.00 + HST
Register after March 05, 2021
$165.00 + HST
CPD Credit Hours: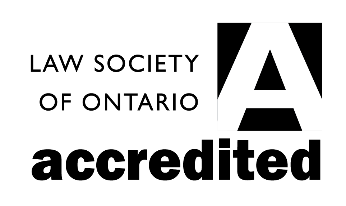 BC: This program has been approved for 1.5 CPD hours, including 0.25 hours of professional responsibility and ethics, client care and relations, and/or practice management.
ON: This program contains 1.25 Substantive hours and 0.25 Professionalism hours.
SK: This program has been approved for 1.5 CPD hours, 0.5 hours of which qualifies as ethics.
NB: CPD application is pending.
Lawyers in all other mandatory CPD jurisdictions may count their actual attendance at the program towards their CPD requirement/plan.
Seminar Partners is an Accredited Provider of Professionalism Content by the Law Society of Ontario, and a pre-approved CPD Provider of the Law Society of British Columbia.
Technical Information:
Live webinars allow you to hear faculty and see their presentation slides, and ask questions by chat. There is no video feed of the presenter(s). You will need a current web browser (Chrome (Chrome works best), Safari, Firefox), a wired (better than wireless) connection to the Internet of at least 2 Mbps. You can test your internet speed/bandwidth here. If you miss the live program, you can access the archive, at your convenience, for 60 days.
Satisfaction Guarantee:
At Seminar Partners, we're proud of the quality of our programs and presenters. An overwhelming 98% of our participants say they would recommend the program they have taken to their colleagues. If, after having attended a program in its entirety, you are not satisfied that the program has enhanced your understanding of the subject, and you notify us of this in writing the same day, we will give you a credit toward another program of comparable price.
Who Should Attend
This program is designed for lawyers of varying experience levels who currently practice, or plan to practice, in the areas of wills, trusts and estates.
About the Program
No time for a full day estate planning institute? No problem! Stay on top of current developments in estates, trusts, and capacity law with this convenient, 90 minute practice-oriented update! Experienced trusts and estates practitioners Gillian Fournie and Joanna Lindenberg will address key legal decisions from the past year, preview cases to watch in 2021, and discuss how COVID-19 and other developments will continue to shape your practice in the future. You will:
Get the latest updates on legal issues involved in your cases
Receive insights on significant court decisions and legislative changes
Better understand trends and developments impacting your practice
Learn helpful strategies for advising clients in a time of unprecedented uncertainty
Additional breaking topics may be added as the program date approaches. Mark your calendar now and stay in the "know" on today's most important topics in wills, estates, trusts and capacity law. Novice and veteran trusts and estates practitioners from all provinces will gain valuable information and update their knowledge for working with clients with a diverse range of needs. Don't miss this opportunity to get the updates you need to provide the best possible advice to your clients! Register early to avoid disappointment!
Meet Your Presenters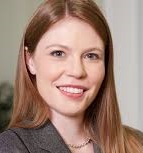 Gillian Fournie is a partner at de Vries Litigation LLP in Toronto, ON. Her practice focuses on disputes relating to estates, capacity, and guardianship. Gillian has extensive experience acting for and against estate trustees and attorneys for property/care to resolve power of attorney disputes, passings of accounts, and will challenges. Gillian regularly acts as agent lawyer for the Office of the Children's Lawyer as well as for the estates departments of major Canadian financial institutions. In addition to her estates practice, clients seek Gillian's expertise when dealing with civil litigation matters that touch on estate issues. Gillian is a regular writer on estates related topics, including for the All About Estates blog, and presentations for the Law Society of Ontario and Ontario Bar Association. Gillian is on the Executive of the OBA's Trusts and Estates Law Section.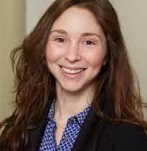 Joanna Lindenberg is an estates, trusts, and capacity litigator with de Vries Litigation LLP (Toronto, ON). Joanna's practice currently focuses on will challenges, dependant's support, and power of attorney disputes. She has appeared before the Ontario Superior Court and Ontario Court of Appeal, and is a frequent contributor to the popular estate blog, All About Estates on the topics of estate planning and administration, and solicitor's negligence. Joanna has a BA from McGill University, an LLB from the Shulich School of Law at Dalhousie University, and an LLM from the UCLA. She is a member of the Ontario Bar Association and The Advocates' Society.
Schedule (Eastern)
12:00 pm - 1:30 pm
Welcome and Opening Remarks
Changes to the profession since COVID-19
Sealing Orders and Probate Applications
Beneficiary Designations and Presumptive Trusts
Limitation Periods
Medical Assistance in Dying
Ownership of Reproductive Material After Death
… and Much More!
Program Wrap-up and Evaluation
Register
Returning Registrant
Registration Fees
All costs are in Canadian dollars before taxes.
HST/GST: 848208492
Until March 5, 2021
| | |
| --- | --- |
| Current Developments in Estates, Trusts & Capacity Law with Gillian Fournie & Joanna Lindenberg , Thursday March 25, 2021 | $140.00 |
After March 5, 2021
| | |
| --- | --- |
| Current Developments in Estates, Trusts & Capacity Law with Gillian Fournie & Joanna Lindenberg , Thursday March 25, 2021 | $165.00 |
Groups Save!
Register 3+ attendees and save up to 25%. See our group discounts here. Contact jennifer@seminarpartners.ca.
For program information contact:
Jennifer Snoyer at
Tel. 647.352.8633 or
1.866.606.4212
Email: jennifer@seminarpartners.ca
For technical information or assistance using this site contact:
Support Team at:
Tel: 613.723.1166
support@myconferencesuite.com