Conducting Effective Workplace Investigations
with Naomi Calla
Thursday, October 29, 2020
Learning Options:
Live webinar with chat*
includes 60 day replay
9:00 am – 10:30 am (Pacific)
10:00 am – 11:30 am (Mountain)
11:00 am – 12:30 pm (Central)
12:00 pm – 1:30 pm (Eastern)
1:00 pm – 2:30 pm (Atlantic)
1:30 pm – 3:00 pm (Newfoundland)
*This program features real-time audio of the presenter with synchronized presentation slides, and a chat feature that allows for live Q & A. SK attendees please verify whether you align with Central (MB) or Mountain (AB) time based on season and location.
Registration Fee:
Save $25
Register on or before October 9, 2020
$140.00 + HST
Register after October 9, 2020
$165.00 + HST
ORGet this webinar for $0 with an Annual Loyalty Pass
CPD Credit Hours:
BC: This program has been approved for 1.5 CPD hours, including 0.5 hours of professional responsibility and ethics, client care & relations, &/or practice management.
ON: This program contains 1.0 Substantive hour and 0.5 Professionalism hours.
SK: This program has been approved for 1.5 CPD hours, 0.5 hours of which qualifies as ethics.
NB: CPD application is pending.
Lawyers in all other mandatory CPD jurisdictions may count their actual attendance at the program towards their CPD requirement/plan.
Seminar Partners is an Accredited Provider of Professionalism Content by the Law Society of Ontario, and a pre-approved CPD Provider of the Law Society of British Columbia.
Technical Information:
Live webinars allow you to hear faculty and see their presentation slides, and ask questions by chat. There is no video feed of the presenter(s). You will need a current web browser (Chrome, Safari, Firefox, Internet Explorer), a wired (better than wireless) connection to the Internet of at least 2 Mbps, and Adobe Flash Player 12 or higher. You can test your internet speed/bandwidth here. You can find out whether you have Adobe Flash Player installed here. You can download the player directly here. If you miss the live program, you can access the archive, at your convenience, for 60 days.
Satisfaction Guarantee:
At Seminar Partners, we're proud of the quality of our programs and presenters. An overwhelming 98% of our participants say they would recommend the program they have taken to their colleagues. If, after having attended a program in its entirety, you are not satisfied that the program has enhanced your understanding of the subject, and you notify us of this in writing the same day, we will give you a credit toward another program of comparable price.
Who Should Attend
This webinar is designed to be helpful to employment lawyers, corporate or in-house counsel, and other practitioners seeking a better understanding of how to conduct prompt, thorough, and unbiased workplace investigations.
About the Program
Whether in response to an employee complaint or allegation, to improve employee relations, or to reduce potential exposure, most employers, will, at some point, need to conduct a workplace investigation. Knowing how to handle and analyze an investigation efficiently and effectively is critical to giving an employer the factual findings on which it may take appropriate action and addressing employee concerns. This nuts and bolts webinar will cover the basics for lawyers who are conducting workplace investigations for clients, or are counsel to an employer or otherwise assisting an employer with an internal or external investigation. Experienced employment lawyer Naomi Calla will discuss key decision points and considerations in the investigation process, as well as recent developments and advice for conducting investigations remotely as a result of COVID-19. Topics include:
golden rules of investigations
avoiding common investigation pitfalls
confidentiality and privacy
weighing evidence
handling difficult behaviours
assessment of credibility
Don't miss this opportunity to learn from a seasoned workplace investigator as she reviews the essential elements of effective workplace investigations – from determining when an investigation needs to take place to documenting your findings, and dealing with post-investigation matters.
Meet Your Presenter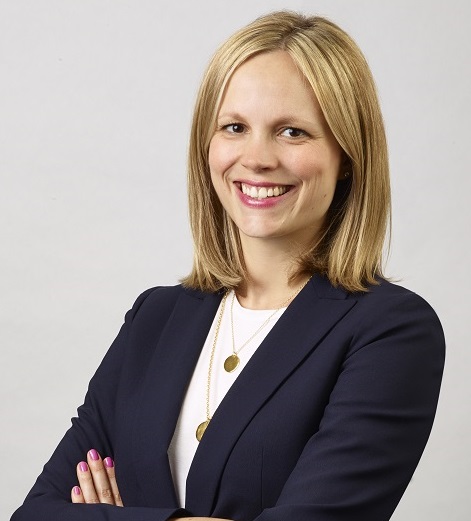 Naomi Calla is a lawyer and workplace investigator, and founder of Calla Legal (Toronto, ON). She opened Calla Legal to focus her practice on workplace investigations, and leverage her significant litigation and employment-law experience to conduct insightful, results-oriented and efficient workplace investigations. Naomi conducts investigations into a range of issues such as complaints of harassment, sexual harassment, bullying, discrimination, workplace violence, conflicts of interest and policy or code of conduct breaches. She has extensive experience conducting workplace investigations across many sectors, including finance, healthcare, insurance and not-for-profit. In addition to her investigation practice, she offers training in harassment, workplace violence, human rights, and conducting investigations, and also provides policy development services to public and private clients. Prior to opening Calla Legal, Naomi practiced for over a decade in the labour and employment department of a leading, national full-service Canadian law firm, acting for clients in both the public and private sector in a wide range of matters. It was there she developed a particular focus on human rights litigation and workplace investigation, regularly appearing before the Ontario courts, Ontario Human Rights Tribunal, Ontario Labour Relations Board, grievance arbitrators and other administrative bodies. Naomi is a member of the Association of Workplace Investigators, the Canadian Bar Association, and the Ontario Bar Association, Labour Relations Section. She is a graduate of McGill University and earned her LLB at the University of Windsor.
Schedule (Eastern)
12:00 pm - 1:30 pm
Welcome and Introduction
Planning the Investigation

Navigating Common Pitfalls
Conducting Interviews
Drafting Investigation Reports
Post-Investigation Steps
Program Wrap-up and Evaluation
Register
Returning Registrant
Registration Fees
All costs are in Canadian dollars before taxes.
HST/GST: 848208492
Until October 9, 2020
| | |
| --- | --- |
| Conducting Effective Workplace Investigations with Naomi Calla Thursday, October 29, 2020 | $140.00 |
After October 9, 2020
| | |
| --- | --- |
| Conducting Effective Workplace Investigations with Naomi Calla Thursday, October 29, 2020 | $165.00 |
Groups Save!
Register 3+ attendees and save up to 25%. See our group discounts here. Contact jennifer@seminarpartners.ca.
For program information contact:
Jennifer Snoyer at
Tel. 647.352.8633 or
1.866.606.4212
Email: jennifer@seminarpartners.ca
For technical information or assistance using this site contact:
Support Team at:
Tel: 613.723.1166
support@myconferencesuite.com