Conducting Effective Virtual Examinations
with Caroline Abela & Neil Paris
Thursday, November 25, 2021
Learning Options:
Live webinar with chat*
includes 60 day replay
9:00 am – 10:30 am (Pacific)
10:00 am – 11:30 am (Mountain)
11:00 am – 12:30 pm (Central)
12:00 pm – 1:30 pm (Eastern)
1:00 pm – 2:30 pm (Atlantic)
1:30 pm – 3:00 pm (Newfoundland)
*This program features real-time audio of the presenter with synchronized presentation slides, and a chat feature that allows for live Q & A. SK attendees please verify whether you align with Central (MB) or Mountain (AB) time based on season and location.
Registration Fee:
Save $25
Register on or before November 5, 2021
$140.00 + HST
Register after November 5, 2021
$165.00 + HST
CPD Credit Hours: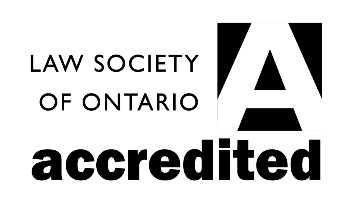 ON: This program contains 1.0 Substantive hour and 0.5 Professionalism hours.
BC: This program has been approved for 1.5 CPD hours, including 0.5 hours of professional responsibility and ethics, client care & relations, &/or practice management.
SK: This program has been approved for 1.5 CPD hours, 0.5 hours of which qualifies as ethics.
NB: This program has been approved for 1.5 CPD hours.
Lawyers in other mandatory CPD jurisdictions may count their attendance towards their CPD requirement/plan.

Seminar Partners is an Accredited Provider of Professionalism Content by the Law Society of Ontario and a pre-approved CPD Provider of the Law Society of British Columbia.

Technical Information:
Live webinars allow you to hear faculty and see their presentation slides, and ask questions by chat. There is no video feed of the presenter(s). You will need a current web browser (Chrome (Chrome works best), Safari, Firefox), a wired (better than wireless) connection to the Internet of at least 2 Mbps. You can test your internet speed/bandwidth here. If you miss the live program, you can access the archive, at your convenience, for 60 days.
Satisfaction Guarantee:
At Seminar Partners, we're proud of the quality of our programs and presenters. An overwhelming 98% of our participants say they would recommend the program they have taken to their colleagues. If, after having attended a program in its entirety, you are not satisfied that the program has enhanced your understanding of the subject, and you notify us of this in writing the same day, we will give you a credit toward another program of comparable price.
Who Should Attend
This program is designed for lawyers of all experience levels who want to increase their confidence and competence when conducting virtual examinations.
About the Program
Virtual examinations now appear to be a permanent part of the litigation landscape. And while the convenience and cost-savings are consistently clear wins for clients, the efficacy and success of a remote examination ultimately rests with counsel. So, how do you prepare for not just the substance of the examination, but also the logistical quirks of proceeding remotely? Should there be an agreement to go off the record when technical issues arise? What are the rules about who can be in the same room as the witness during the examination and how are these enforced? Are there rules for other forms of communication during the examination like texting or chatting? Are documents electronic or paper and how should they be handled? This new, 90-minute webinar with experienced litigation counsel Caroline Abela and Neil Paris will address best practices for conducting virtual discoveries, cross-examinations and more. You'll receive practical pointers and insights on how to prepare witnesses for remote testimony, how to present an effective virtual presence, and how to maintain a professional and solemn examination environment. Technology has taught us that everything that can be done at an in-person examination can be done remotely–how well you do it is up to you! Attend this program and get proven strategies to help avoid unnecessary delays and achieve the best possible outcome for your client.
Meet Your Presenters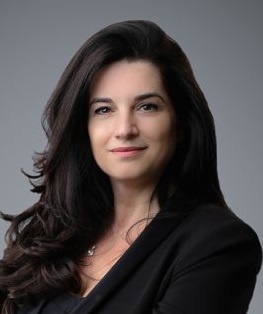 Caroline Abela is a Partner with WeirFoulds LLP, where she specializes in complex business and estate litigation matters. Caroline has been named in the Who's Who Legal for Asset Recovery and in the Canadian Legal Lexpert Directory for litigation–corporate commercial. She was selected as a Litigation Lawyer to Watch in Lexpert's 2014 US/Canada Cross-border Litigation Guide and a Lexpert Zenith Award Celebrating Mid-Career Excellence in 2018. In 2021, she was recognized by Best Lawyers in Canada as a leading lawyer in Corporate and Commercial Litigation. In 2017, Caroline was named a Fellow of the American Bar Foundation, whose membership is limited to one percent of lawyers admitted to practice in Canada.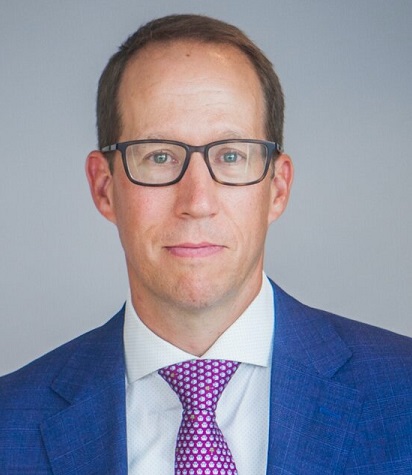 Neil Paris is the Founder of Paris & Company, which acts for some of Canada's largest corporations and professional services firms in a range of corporate commercial litigation matters. Neil's practice is restricted to commercial litigation, with an emphasis on corporate governance matters, securities claims, professional negligence claims, tax disputes, product liability matters, and employment law disputes. Neil has particular expertise in helping clients respond to a wide range of regulatory and administrative investigations. He has argued before all levels of Court in Ontario, in the Federal Court and Federal Court of Appeal, and before numerous boards of inquiry and arbitration. Before starting Paris & Company, Neil practiced for 12 years at Osler LLP.
Schedule (Eastern)
12:00 pm - 1:30 pm
Welcome and Introduction
Common Concerns About Virtual Examinations
Preparing for Virtual Examinations

Collaborating with opposing counsel on format and procedure
Technology requirements and testing
Creating effective electronic documents
Preparing to question witnesses virtually
Preparing witnesses for virtual examinations
Conducting Virtual Examinations
Setting the ground rules
Effectively communicating on camera
Effectively handling documents with screenshare
Questioning witnesses virtually
Maintaining privilege/confidentiality
Additional Ethical and Practical Considerations
Program Wrap-up and Evaluation
Register
Returning Registrant
Registration Fees
All costs are in Canadian dollars before taxes.
HST/GST: 848208492
Until November 5, 2021
| | |
| --- | --- |
| Conducting Effective Virtual Examinations with Caroline Abela & Neil Paris, Thursday, November 25, 2021 | $140.00 |
After November 5, 2021
| | |
| --- | --- |
| Conducting Effective Virtual Examinations with Caroline Abela & Neil Paris, Thursday, November 25, 2021 | $165.00 |
Groups Save!
Register 3+ attendees and save up to 25%. See our group discounts here. Contact jennifer@seminarpartners.ca.
For program information contact:
Jennifer Snoyer at
Tel. 647.352.8633 or
1.866.606.4212
Email: jennifer@seminarpartners.ca
For technical information or assistance using this site contact:
Support Team at:
Tel: 613.723.1166
support@myconferencesuite.com