CONFERENCE 2022 IS MOVING ONLINE
The conference planning committee has made the difficult decision to move the conference online. This is not how we envisioned celebrating our 25th anniversary with you, but at this time the health and safety of our participants, presenters, community, and committee members is our priority.
The two day schedule of events, including keynotes and workshop sessions, will continue online as scheduled. As the conference gets closer we will send you details on how to access your sessions online.
Conference Overview
FRIDAY
| | |
| --- | --- |
| 7:15 - 9:30 PM | Keynote - Braver Together with Dr. Jody Carrington |
FRIDAY KEYNOTE
Braver Together
We're on the heels of one of our most disconnected years. This means that we need to remind ourselves—and each other—that we can't tell our children how to be brave, we have to show them. It's a day for educators, parents, caregivers, grandmas, and aunties. It's for anyone who has a kid, teaches a kid, or loves a kid. We will talk all things trauma, mental health, joy, and staying connected with each other as we come together, braver than ever, to walk one another home.
Dr. Jody Carrington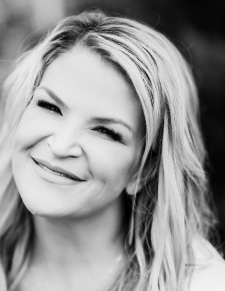 Renowned Psychologist and Bestselling Author, Kids These Days
Dr. Jody Carrington is a renowned psychologist sought after for her expertise, energy and approach to helping people solve their most complex human-centred challenges. Jody focuses much of her work around reconnection – the key to healthy relationships and productive teams.
A speaker, author, and leader of Carrington & Company, she uses all she has been taught in her twenty-year career as a psychologist to empower everyone she connects with. Jody has worked with kids, families, business leaders, first responders, teachers, farmers and has spoken in church basements and world-class stages; the message remains the same – our power lies in our ability to acknowledge each other first.
Her approach is authentic, honest and often hilarious. She speaks passionately about resilience, mental health, leadership, burnout, grief and trauma – and how reconnection is the answer to so many of the root problems we face. Her wildly popular book, Kids These Days, was published in 2019 and has sold 150,000 copies worldwide.
Jody's message is as simple as it is complex: we are wired to do the hard things, but we were never meant to do any of this alone.
With a Ph.D. in clinical psychology, work with major institutions and thriving clinical practice, she brings a depth of experience and insight that is unmatched in the industry.
Jody lives in small-town Olds, Alberta, with her husband and three children (she had three kids in 2 years to test her own resilience) and leads the amazing team at Carrington & Company.
SATURDAY
8:15 - 10:15 AM
Conference Welcome
Keynote - Weaving Love and Joy into the Journey of Truth and Reconciliation with Monique Gray Smith
10:15 - 10:45 AM
Morning break
10:45 AM - 12:45 PM
AM Session workshops
12:45 - 1:45 PM
Lunch break
1:45 - 3:45 PM
PM Session workshops
SATURDAY KEYNOTE
Weaving Love and Joy into the Journey of Truth and Reconciliation
In this dynamic and inspiring keynote, Monique will share her personal journey of truth and reconciliation and how that journey has transformed her and her family. She will share stories and offer readings from her various books. We will delve into both the truth and reconciliation. Through our time together, we will explore the importance of story and the integral role love and joy have in the education of the hearts and minds of our young citizens.
Monique Gray Smith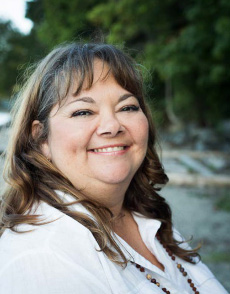 Monique Gray Smith is a proud mom of teenage twins and an award-winning, best-selling author. Her first published novel, Tilly: A Story of Hope and Resilience won the 2014 Canadian Burt Award for First Nation, Métis and Inuit Literature.
Since then, Monique has had six books come out that cover a broad spectrum of ages, topics and emotions.
Woven into all of Monique's writing, speaking engagements and online courses is the teaching that Love is Medicine.
Monique's novel, Tilly and the Crazy Eights was longlisted for Canada Reads 2021.
Monique is well known for her contributions to the journey of Truth and Reconciliation, including being honoured with the 2019 City of Victoria Leadership Award for Reconciliation. She is an appointed member of the Board of Directors of Royal Roads University and the Minister's Advisory Council for Indigenous Women for the Government of BC. Monique is Cree, Lakota and Scottish and has been sober and involved in her healing journey for over 29 years. She is well known for her storytelling, spirit of generosity and focus on resilience.
Registration Information
Workshop changes are not permitted once registration is processed.
Registration is first-come, first-served; we do not maintain waitlists for full workshops.
An email address is required to complete your registration. If you are registering multiple people, make sure you have a different email address for each registrant. All workshop confirmations, receipts, and information about the conference are sent by email. Please add childcareoptions@options.bc.ca to your contacts to ensure you don't miss any important correspondence.
Certificates of attendance will be provided for the completion of each keynote and workshop session attended. Duplicate certificates will be available for five years after conference. Fees may apply.
Cancellation Policy
Friday-only registrations are non-refundable.
Friday and Saturday, and Saturday-only cancellations are accepted until Thursday, February 3rd at 4:00 PM. Cancellations will be subject to a $25.00 administration fee. Participant substitutions are accepted at no additional cost. We are unable to process registration changes after this date and time.
Register
Conference Dates
ONLINE - February 4 & 5, 2022
Conference Brochure
Registration Fees
REGULAR PRICE
Until Thursday, February 3rd, 2022 at 4:00 PM
Friday only
$20.00
Saturday only
$65.00
Friday and Saturday
$75.00
For more information
Contact: childcareoptions@options.bc.ca
Follow us on...
Visit Our Website
www.childcareoptions.ca and click on CONFERENCE