Avoiding & Managing Sibling Conflicts in Estate Matters
with Charles Ticker
Thursday, June 11, 2020
Learning Options:
Live webinar with chat*
includes 60 day replay
9:00 am – 10:30 am (Pacific)
10:00 am – 11:30 am (Mountain)
11:00 am – 12:30 pm (Central)
12:00 pm – 1:30 pm (Eastern)
1:00 pm – 2:30 pm (Atlantic)
1:30 pm – 3:00 pm (Newfoundland)
*This program features real-time audio of the presenter with synchronized presentation slides, and a chat feature that allows for live Q & A. SK attendees please verify whether you align with Central (MB) or Mountain (AB) time based on season and location.
Registration Fee:
Save $25
Register on or before May 29, 2020
$140.00 + HST
Register after May 29, 2020
$165.00 + HST
OR Get this webinar for $0 with an Annual Loyalty Pass
CPD Credit Hours: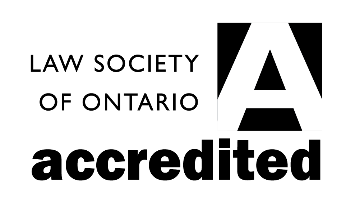 BC: This program has been approved for 1.5 CPD hours, including 0.5 hours of professional responsibility and ethics, client care & relations, and/or practice management.
ON: This program contains 1.0 Substantive hour and 0.5 Professionalism hours.
SK: This program has been approved for 1.5 CPD hours, 0.5 hours of which qualifies as ethics.
NB: This program has been approved for 1.5 CPD hours.
Lawyers in all other mandatory CPD jurisdictions may count their actual attendance at the program towards their CPD requirement/plan.
Seminar Partners is an Accredited Provider of Professionalism Content by the Law Society of Ontario, and a pre-approved CPD Provider of the Law Society of British Columbia.
Technical Information:
Live webinars allow you to hear faculty and see their presentation slides, and ask questions by chat. There is no video feed of the presenter(s). You will need a current web browser (Chrome, Safari, Firefox, Internet Explorer), a wired (better than wireless) connection to the Internet of at least 2 Mbps, and Adobe Flash Player 12 or higher. You can test your internet speed/bandwidth here. You can find out whether you have Adobe Flash Player installed here. You can download the player directly here. If you miss the live program, you can access the archive, at your convenience, for 60 days.
Satisfaction Guarantee:
At Seminar Partners, we're proud of the quality of our programs and presenters. An overwhelming 98% of our participants say they would recommend the program they have taken to their colleagues. If, after having attended a program in its entirety, you are not satisfied that the program has enhanced your understanding of the subject, and you notify us of this in writing the same day, we will give you a credit toward another program of comparable price.
Who Should Attend
Every lawyer whose practice includes estate planning and administration, and estate litigation, should attend this program.
About the Program
The death of a parent – in particular the last parent – is a difficult time that can reopen old wounds and exacerbate long-standing rivalries between siblings. Despite a parent's best intentions, feelings of unfairness, poor communication, and ambiguities in estate documents can lead to costly, emotional, and very public litigation. Fortunately, many of these disputes can be anticipated and even avoided. In this entertaining presentation, veteran estate mediator and litigator Charles Ticker offers fresh insights on how and why these disputes happen, and shares straight-forward planning, drafting and estate administration advice to avoid conflicts, and manage them when they arise. Drawing on a blend of psychological research and real-life cases from his own practice, as well as noted celebrity estates, Charles shares common scenarios all estate practitioners will recognize, and best practices to try and avoid future will challenges and applications to remove an Executor or Trustee. Along the way he discusses which cases are better suited to litigation or settlement, the trade-offs and benefits of mediation, and tips for managing client expectations. Don't miss this opportunity to improve your ability to help clients navigate this strife-filled area of the law!
Meet Your Presenter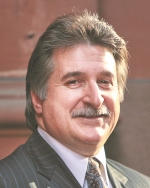 Charles B. Ticker is a Toronto based mediator and estate litigator with over 40 years of experience. He restricts his practice to estate litigation, estate administration and mediation of estate disputes. Charles has appeared as counsel at all levels of Court in Ontario, including the Court of Appeal. He is a member of the Canadian and Ontario Bar Association (Trusts and Estates and ADR sections), and the Society of Trust and Estate Practitioners. An active writer and presenter, Charles has chaired and spoken at several legal conferences on estate issues and mediation. In addition, he publishes a blog "The Sibling Fight" which deals with sibling disputes in estate matters. He recently produced a CD set entitled "How to Make the Most of Your Mediation" and in June 2019 published the book, Bobby Gets Bubkes: Navigating the Sibling Estate Fight. He has a B.Sc. (Hons) from McGill University and an LLB from Osgoode Hall Law School. Charles is a past recipient of the Queen Elizabeth II Diamond Jubilee Medal.
Schedule (Eastern)
12:00 pm - 1:30 pm
Welcome & Introduction
Sibling Rivalry – The Source of Estate Disputes
Unequal Division of the Estate: "Not fair!" Scenarios
Equal Division of the Estate: "Not always fair!" Scenarios
Unfairness in Estate Administration: Common Scenarios
Practical Planning & Drafting Strategies to Avoid Disputes
Communicate the Estate Plan
Explain Unequal Distributions
Explain Executor/Trustee Selection
Avoid Warring Co-Trustees
Include an Executor Tie Breaking Mechanism
Specify Gifts and Loans
Rule Out Incapacity and Undue Influence Claims
Settle or Sue?
Mediation – Trade-offs, Benefits & FAQ
Concluding Remarks
Program wrap-up and evaluation
Praise for Past Estate Programs
"Fantastic job breaking difficult information down into digestible chunks that are very easy to absorb."
"Excellent insights with a no-nonsense approach."
"Information provided was superb and helped to answer a lot of questions that I have!"
"Enjoyed the session. Strong presenter, covering complex topic in a clear, concise manner."
"A fantastic CLE. Thoughtful and thought provoking. It will definitely help me advise clients."
Register
Returning Registrant
Registration Fees
All costs are in Canadian dollars before taxes.
HST/GST: 848208492
Until May 29, 2020:
| | |
| --- | --- |
| Avoiding & Managing Sibling Conflicts in Estate Matters with Charles Ticker Thursday, June 11, 2020 | $140.00 |
After May 29, 2020
| | |
| --- | --- |
| Avoiding & Managing Sibling Conflicts in Estate Matters with Charles Ticker Thursday, June 11, 2020 | $165.00 |
Groups Save!
Register 3+ attendees and save up to 25%. See our group discounts here. Contact jennifer@seminarpartners.ca.
For program information contact:
Jennifer Snoyer at
Tel. 647.352.8633 or
1.866.606.4212
Email: jennifer@seminarpartners.ca
For technical information or assistance using this site contact:
Support Team at:
Tel: 613.723.1166
support@myconferencesuite.com