Advising the Aging Client: What All Lawyers Need to Know
with Jan Goddard
Thursday, November 18, 2021
Learning Options:
Live webinar with chat*
includes 60 day replay
9:00 am – 10:30 am (Pacific)
10:00 am – 11:30 am (Mountain)
11:00 am – 12:30 pm (Central)
12:00 pm – 1:30 pm (Eastern)
1:00 pm – 2:30 pm (Atlantic)
1:30 pm – 3:00 pm (Newfoundland)
*This program features real-time audio of the presenter with synchronized presentation slides, and a chat feature that allows for live Q & A. SK attendees please verify whether you align with Central (MB) or Mountain (AB) time based on season and location.
Registration Fee:
Save $25
Register on or before October 29, 2021
$140.00 + HST
Register after October 29, 2021
$165.00 + HST
CPD Credit Hours: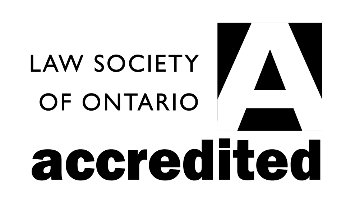 ON: This program contains 1.0 Professionalism hour and 0.5 Substantive hours.
BC: This program has been approved for 1.5 CPD hours, including 1.0 hour of professional responsibility and ethics, client care and relations, and/or practice management.
SK: This program has been approved for 1.5 CPD hours, 0.5 hours of which qualifies as ethics.
NB: This program has been approved for 1.5 CPD hours.
Lawyers in other mandatory CPD jurisdictions may count their attendance towards their CPD requirement/plan.

Seminar Partners is an Accredited Provider of Professionalism Content by the Law Society of Ontario and a pre-approved CPD Provider of the Law Society of British Columbia.

Technical Information:
Live webinars allow you to hear faculty and see their presentation slides, and ask questions by chat. There is no video feed of the presenter(s). You will need a current web browser (Chrome (Chrome works best), Safari, Firefox), a wired (better than wireless) connection to the Internet of at least 2 Mbps. You can test your internet speed/bandwidth here. If you miss the live program, you can access the archive, at your convenience, for 60 days.
Satisfaction Guarantee:
At Seminar Partners, we're proud of the quality of our programs and presenters. An overwhelming 98% of our participants say they would recommend the program they have taken to their colleagues. If, after having attended a program in its entirety, you are not satisfied that the program has enhanced your understanding of the subject, and you notify us of this in writing the same day, we will give you a credit toward another program of comparable price.
Who Should Attend
This program provides essential content for lawyers of all experience levels in all practice areas. It will be especially useful to general practitioners.
About the Program
Do you read "aging client" and move on? Stop! Aging is a continuum that affects our physical, social and legal connections, beginning as early as middle age. All lawyers can expect to encounter new dynamics in their relationship with clients as they age, including planning for and managing incapacity, protecting against abuse, exploitation and discrimination, and maintaining personal autonomy. Milestone events like retirement and later-life marriage and divorce require a more thoughtful lens, but so do quieter transactions like changing names on bank accounts, amending title and share documents, and drafting new powers of attorney. These are challenging conversations that can sometimes create conflicts but if trusted legal counsel doesn't raise them, who will? This highly practical program with noted elder law lawyer Jan Goddard is designed to enhance your understanding of how specific legal issues related to aging arise in different practice areas, what steps lawyers can take to help safeguard clients' autonomy and self-determination, and general best practices for maintaining high standards of professionalism and service when working with aging clients. Using a combination of fact scenarios and audience polls, Jan will explore a variety of common scenarios you may encounter with aging clients, including widowhood and remarriage, employment of an adult child, transfer of a family business, use of recreational property, jointly owned assets,"blended" family fights, return of estranged family members and potential scams, where you may be missing opportunities to ask more probing questions and help clients make more informed decisions. All lawyers have a vital role to play in securing the legal rights, dignity and autonomy of their clients. Attend this program and acquire new tools to help you take a more intentional approach to serving your clients as they age.
Meet Your Presenter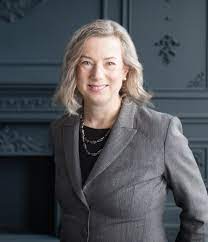 Jan Goddard received the 2020 Award of Excellence from the Ontario Bar Association's Trusts and Estates Section. She is the founding partner of Goddard Gamage LLP in Toronto, which has been named five times as one of the top trusts and estates boutique law firms in Canada by Canadian Lawyer magazine. Jan is a frequent speaker at continuing professional development programs on elder law, capacity, guardianship, powers of attorney, substitute decision-making, and estate issues. Jan co-developed and was the co-director of Osgoode Professional Development's Certificate in Elder Law from 2015 -2017. Jan was a member of the advisory group to the Law Commission of Ontario's landmark project on Legal Capacity, Decision-making and Guardianship. She is former counsel to the Office of the Public Guardian and Trustee of Ontario. In 2015, 2017 and 2019 Jan co-chaired the bi-annual Canadian Elder Law Conference. She has been annually selected since 2009 by Best Lawyers as a leading practitioner, and was Best Lawyers 2020 Lawyer of the Year, Trusts and Estates (Toronto).
Schedule (Eastern)
12:00 pm - 1:30 pm
Welcome and Introduction
What is elder law?
In what ways can law affect the lives of older persons?

Aging and life course
Elder abuse
Capacity
Undue influence
Conflicts of interest

Substitute decision making

Gift giving

Program Wrap-up and Evaluation
Register
Returning Registrant
Registration Fees
All costs are in Canadian dollars before taxes.
HST/GST: 848208492
Until October 29, 2021
| | |
| --- | --- |
| Advising the Aging Client: What All Lawyers Need to Know with Jan Goddard, Thursday, November 18, 2021 | $140.00 |
After October 29, 2021
| | |
| --- | --- |
| Advising the Aging Client: What All Lawyers Need to Know with Jan Goddard, Thursday, November 18, 2021 | $165.00 |
Groups Save!
Register 3+ attendees and save up to 25%. See our group discounts here. Contact jennifer@seminarpartners.ca.
For program information contact:
Jennifer Snoyer at
Tel. 647.352.8633 or
1.866.606.4212
Email: jennifer@seminarpartners.ca
For technical information or assistance using this site contact:
Support Team at:
Tel: 613.723.1166
support@myconferencesuite.com